Dynamic Posters and Poster Talks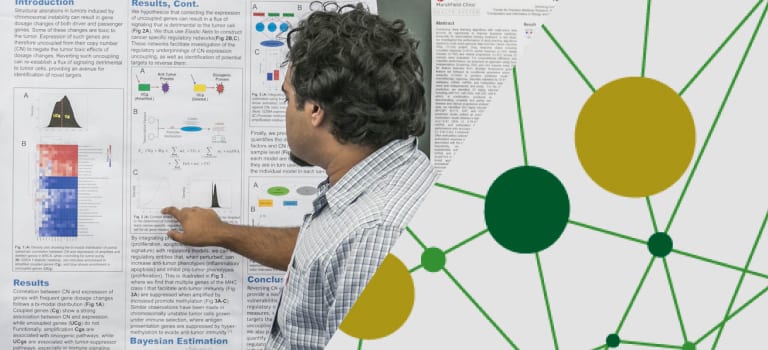 The ASHG 2020 virtual meeting will include 2000+ posters presented via a dynamic and interactive platform. All accepted abstracts are assigned to posters after plenary and platform talks are finalized.
Approximately the top 10% of posters also receive Reviewers' Choice recognition. These posters highlight the best poster abstracts as determined by the reviewer scores. A subset of the reviewers' choice posters are also selected for Poster Talks. The Poster Talk session is designed to be a series of 3-minute talks with no more than 3-5 slides per speaker. Poster authors will describe the work to be presented at their poster.  The selected poster sessions will be announced in August.
Poster design, guidelines, and upload instructions will be available in September.