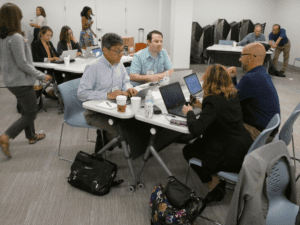 ASHG's volunteer leaders drive the organization forward, through impactful programs that advance human genetics and genomics in science, health, and society.
Nominated and elected to serve on the Board consistent with the ASHG Bylaws, members guide the Society's direction and resources, applying their broad perspective and diverse experience in the genetics and genomics research community.
ASHG celebrates the achievements and vision of its past leadership. Read and watch past presidential addresses.
Committees are among the most important facets of Society life and serve as important member engagement opportunities.
The Society encourages members to nominate leaders to the ballot and vote in elections, which take place each summer for the following year.