Late-Breaking Abstract Submission
Questions: meetings@ashg.org.
ASHG 2021 late breaking abstracts were due September 14, 2021. Thank you to all who submitted an abstract!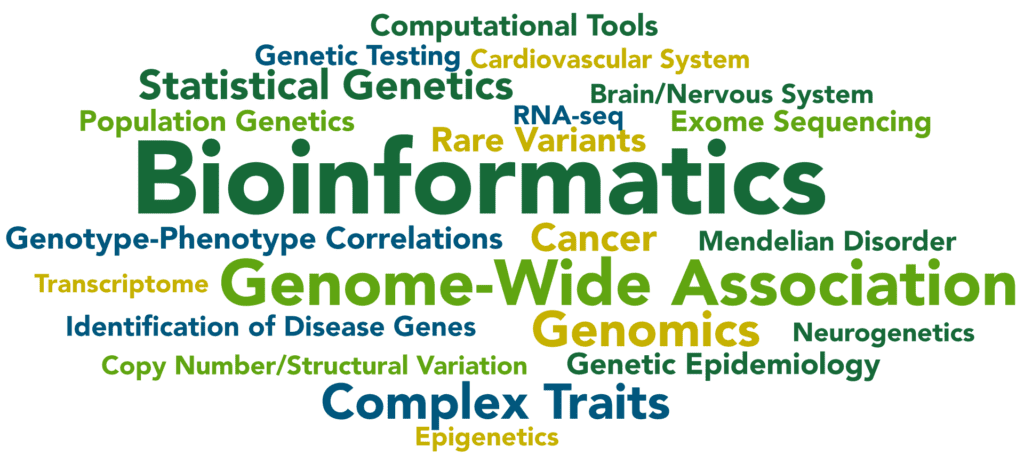 Members and nonmembers are encouraged to submit their late-breaking research for programming in a special plenary session at the ASHG 2021 Virtual Meeting. We will only be accepting 4-6 abstracts and will not be programming a late-breaking poster session. There is no cost to submit but you must register for the meeting in order to present your work.
Rules and Policies
Topics
Keywords
Log into the Late-Breaking Abstract Submission Site.
If you are prompted to allow access, you must select Allow in order to access the submission site. If you hit Deny, you will not be able to submit.
You must log in using the first (presenting) author's ASHG account to access abstract submission. If you have ever been a member, submitted an abstract, or attended an ASHG meeting, you already have an ASHG account. Your username is your email address. If this is your first time interacting with ASHG, you will have the option to create an ASHG account regardless of your membership status. If you are prompted to allow access for your email, you must select Allow in order to access the submission site.
When you are ready to start your abstract click on "+New".
You will be required to accept and agree to the Abstract Submission Rules and Meeting Policies, including Code of Conduct.
You will be required to complete disclosure information to comply with ACCME guidelines.
To make any changes, including co-author changes, log in to the Abstract Submission Site and select the title of your abstract. To withdraw an abstract, select the "Delete" icon.
Late-Breaking Abstract Review
After the deadline, abstracts will be reviewed by the Program Committee. Each abstract is reviewed (without knowledge of the name(s) and institution(s) of the submitter(s) or the scores given by the PC reviewers). The Program Committee reserves the right to decline a presentation to any submitted abstracts that lack scientific content or merit, or that merely announce the availability of a resource or service.
Late-Breaking Abstract Notification
4-6 abstracts will be selected. Notifications will be sent the first week of October. If selected, you will present in the ASHG virtual platform on October 20 in the 5:30-7:00 pm Late-Breaking Abstract Session. Abstracts selected will be published as submitted and will be available for viewing on ASHG's website on approximately October 8, 2021.
Abstracts not selected will not be programmed.
All content being presented is embargoed until the date and start time of the presentation. Please review the Embargo Guidelines and Abstract Licensing Agreement/Copyright Policy for more information.
First (presenting) authors are expected to register and attend the ASHG 2021 Virtual Meeting.