Questions? ashgmeetings@ashg.org
Registration opens May 3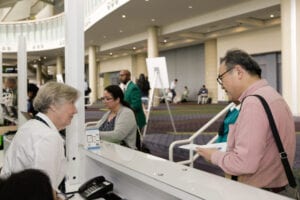 Registration gives you access to thousands of presentations on ground-breaking research as well as networking opportunities that will allow you to get valuable feedback on your research and grow your network in the human genetics community. With over 7,000 expected attendees, the ASHG 2021 Virtual Meeting is a diverse, global community that engages and welcomes diverse voices and alliances among scientists of all nationalities. As part of the fee to register, you will also get to enjoy multiple days of great content including:
Plenary abstract talks (abstract-driven)
Platform talks (abstract-driven)
Invited sessions (member proposed sessions)
Poster talks and dynamic poster sessions (abstract-driven)
Special sessions such as the Presidential Symposium and ASHG/ESHG Building Bridges session
Enhanced capabilities for virtual networking through video and chat channels
Opportunities for collaboration with an interdisciplinary network of emerging and leading scientists
Industry-driven technology solutions
Live and on-demand content
CEUs and CMEs available
Plus: award presentations, workshops, career development content, and more.
Stay tuned for more details and sign-up for email announcements here!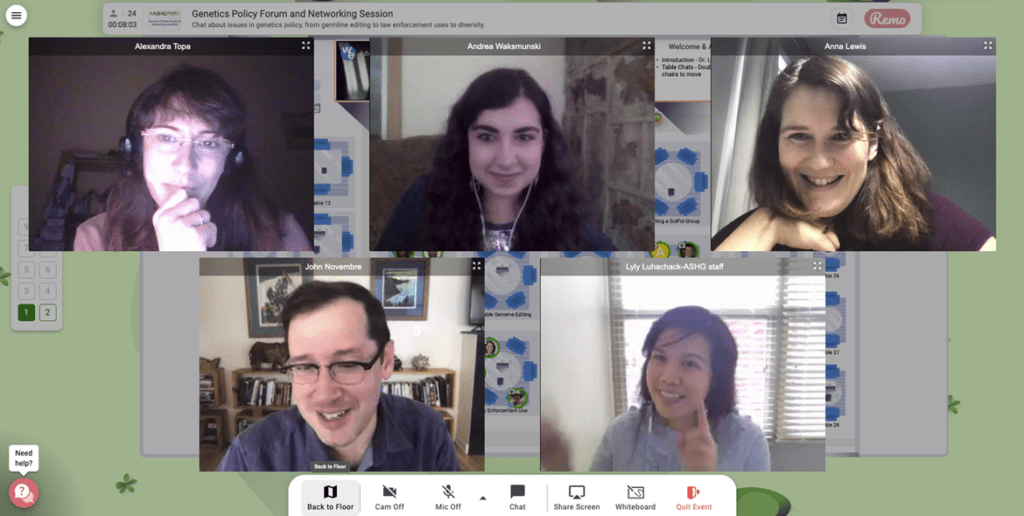 Registration rates by member category will be released in April. ASHG members receive an additional discount, so join or renew your ASHG membership today! Please note ASHG membership runs the calendar year. The cost to attend is where you will see the most significant savings–by attending virtually, you won't need to book travel or accommodations and will be able to attend the meeting from the comfort and convenience of wherever you are. Members can expect to enjoy significantly discounted rates and even deeper discounts for early-career, trainee, and Developing Country scientists.
ASHG offers CE credits for CMEs, NSGC CEUs, and PACE CEUs. A list of approved sessions and the number of credits available will be announced in August. You are required to register for the meeting and pay a separate fee to apply for CE credits.
Accessibility
ASHG is committed to assisting attendees with disabilities and/or special needs. Every effort will be made to accommodate special needs. Advance notice of needs must be provided to allow time to explore services. At the time of registration, please indicate your needs in the accessibility requirements section. Once your registration is complete, an ASHG staff member will be in contact to obtain additional information. If you have already registered and find yourself in need of assistance, please contact ashgmeetings@ashg.org.