Daily Networking Opportunities
Ancillary, Organization, and Industry Events & Receptions
Monday, October 18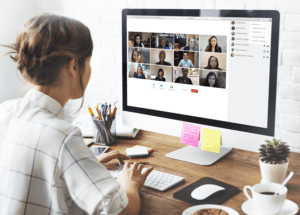 A day dedicated to posters including sessions, talks, and networking opportunities! All posters have an interactive chat box where you can interact with authors during the times below.
Five poster sessions with 350 authors per session, spanning many time zones:
Poster Session A: 9:30am – 10:30am
Poster Session B: 11:30am – 12:30pm
Poster Session C: 1:30pm – 2:30pm
Poster Session D: 3:30pm – 4:30pm
Poster Session E: 5:30pm – 6:30pm
Watch the four Poster Talk sessions during the breaks and then visit those authors to ask your follow-up questions! Poster authors will not be available during the poster Talks.
Ancillary events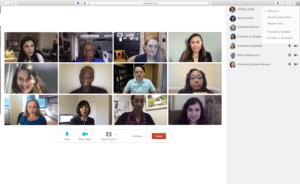 Ancillary Events are non-ASHG sponsored events such as business meetings, receptions, industry meet-and-greets, or networking/social hours. These are sessions, roundtables, open houses, and receptions by organizations and companies in human genetics and genomics. You can start or end your day with these events to learn even more and network with colleagues. Click the link to join each event!


Tuesday, October 19
Meet the Speaker Inspiration Lounges start today! Continue the conversation by joining speakers and moderators from select invited sessions to ask follow-up questions or share your thoughts on the research discussed. Joining the virtual inspiration lounge is a great way to connect with your colleagues to network and share what you learned!
9:00 AM – 10:00 AM EDT
Introduction to the Novacyt Group
9:00 AM – 10:30 AM EDT
Oxford Nanopore Technologies: Pre-ASHG Seminar – Gain a comprehensive picture of the human genome with nanopore sequencing
12:30 PM – 1:00 PM EDT
Fireside Chat with PacBio: With Long Reads and Short Reads, the Possibilities are Endless
2:30 PM – 3:30 PM EDT
Gabriella Miller Kids First Data Resource Center presents: A Kids First Information Session at the 2021 ASHG Annual Meeting, Presented by Children's Hospital of Philadelphia
5:00 PM – 5:30 PM EDT
Meet the Speakers Inspiration Lounge: Defining target genes in complex disease: A roadmap to precision medicine

Speakers: Laura Fachal, Judy Cho, Yang Luo, Nikos Panousis, Robert Plenge, Tuuli Lappalainen

5:00 PM – 5:30 PM EDT
Meet the Speakers Inspiration Lounge: Leveraging 150,000 whole genome sequences from the UK Biobank to transform pharmaceutical research

Speakers: Mary Helen Black, Bjarni Halldórsson, Katherine Smith
Wednesday, October 20
Fun and games start this evening! Join pub style trivia tonight with Nanostring Technologies. Or learn more about genomics and precision health at the National Academies Roundtable. If you're a UCSF alum, join the reception.
Thursday, October 21
There's another chance at trivia tonight, hosted by QIAGEN!
Friday, October 22