The ASHG Annual Meeting brings together genetics professionals of all stages as well as the industry partners that fuel their progress. We invite our industry partners to join us in the Exhibit & Poster Hall November 2-4 in Washington DC as we commemorate the Society's 75th anniversary and celebrate the advancements of the global human genetics and genomics community.
The ASHG Annual Meeting is the premier genetics meeting of the year and provides
unparalleled access to genetics and genomics professionals from the U.S. and around the world.
Reserve your exhibit space today!
Apply for 2023 Exhibit Space Now
Looking for speaking opportunities?
Our industry event application (for CoLabs and Industry Education sessions) will open later this spring once our official schedule is approved by our Program Committee.
Why Exhibit at ASHG 2023?
See a large number of prospects and customers over a short time
Engage with high-value attendees – ASHG attendees make a significant time and financial investment to attend the meeting, no casual walk-ups
Build relationships face-to-face
Meet customers, prospects, partners, and suppliers
Prospects can interact with new products and services
Understand your competition
Share your latest science and project developments
Exclusive access to event hosting and promotional opportunities to further your brand
Important Exhibitor Dates & Deadlines
Click here to download this year's exhibitor schedule.
Booth Rates and Inclusions
ASHG is pleased to offer interested and eligible companies the following rates (USD) for each 10′ x 10′ exhibit space at the ASHG 2023 Annual Meeting, with a 10% late registration rate increase for applications received after June 30.
Booth Type
Standard Rate:
By June 30
Late Rate:
July 1 and after
Island (20′ x 20′ minimum)
$18,780
$20,660
Prime
$4,695
$5,165
Corner
$4,440
$4,884
Inline
$4,320
$4,752
New Exhibitor Pavilion*†
$3,800
$4,180
Nonprofit*†
$3,325
$3,658
Advocacy*†
$1,210
$1,331
Career Fair (6′ x 10′), Exhibitor Rate*
$810
$891
Career Fair (6′ x 10′), Non-Exhibitor Rate*
$1,620
$1,782
Commercial booth space is available in 10′ x 10′ increments. Endcap and peninsula configurations are not permitted.
*Turnkey furniture package included with registration fee, depending on booth type and location.
†Limited to one (1) booth space located in the Nonprofit/Advocacy Pavilion or New Exhibitor Pavilion only, subject to availability and eligibility.


Review the 2023 Exhibitor Rules and Regulations for details.
With each exhibit space reserved, exhibitors will receive:
Company name, booth number, URL, and description on the ASHG 2023 interactive Exhibit & Poster Hall floor plan and mobile app (upgraded digital packages also available!)
Opportunities to host exhibitor and/or social events for meeting attendees for exclusive rates
Exclusive access to promotional opportunities to further your brand at the meeting
Exhibitor badges for up to 6 company representatives for each 10′ x 10′ space reserved
Two complimentary full scientific registrations for each exhibiting company
Complimentary badges for guests of exhibitors for admission to show floor
Exclusive opportunity to rent exhibitor suites in the convention center for private meeting space with clients or exhibitor business meetings
Identification sign for company name: 7" x 44"
8' high back drape and 36" high side rails in show colors for each 10' x 10' booth
Aisle carpeting in show colors (if applicable)
Exhibit floor perimeter security when exhibits are closed
Thinking About Advertising & Sponsorships?
We anticipate bringing back giveaway bags by popular attendee demand, plus select print advertising opportunities and onsite branding options; and of course, we will have targeted digital and email advertising offerings that will be sent to our Annual Meeting attendees and full mailing lists. Keep an eye on these pages for offerings and updates.
We also offer weekly advertising in our weekly member newsletter The SNP, plus monthly banner ads on the main ASHG website and the ASHG Career Center; you can download the ASHG media kit here for options to promote your meeting-related and year-round activities.
We want to hear from you! Is there anything you'd like to see ASHG offer in terms of advertising or attendee outreach, or is there anything we're not doing that you think we should be targeting? Please take our quick advertising survey and tell us how you would like to best reach ASHG members and Annual Meeting attendees. We appreciate your feedback.
Previous Demographics: ASHG 2022 By the Numbers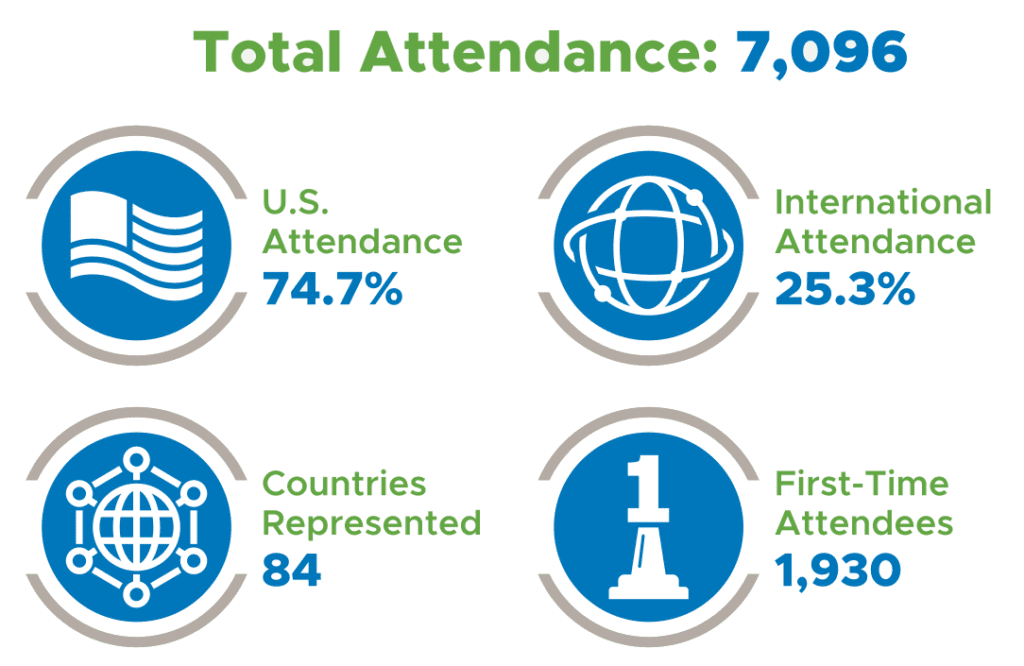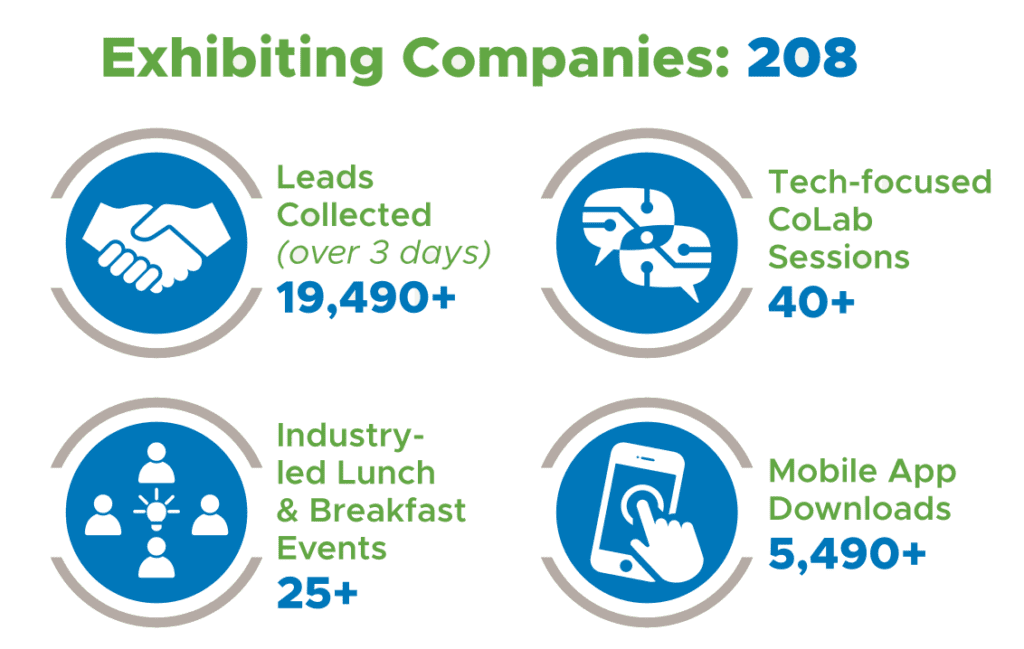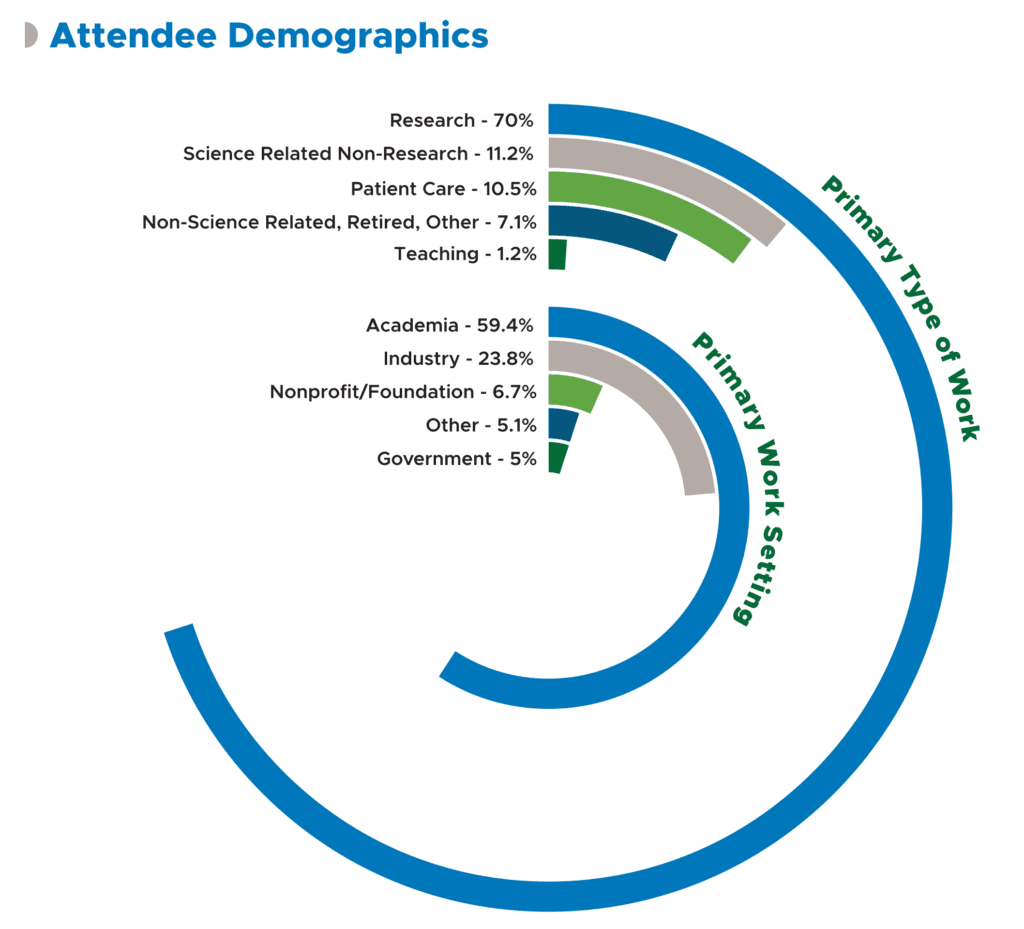 More than 53% of 2022 Annual Meeting attendees indicated involvement in their organization's process for procuring products and services, an increase of nearly 5% from 2022.
Questions on Exhibiting With ASHG?
Review our 2023 Exhibitor Rules and Regulations or email exhibits@ashg.org.