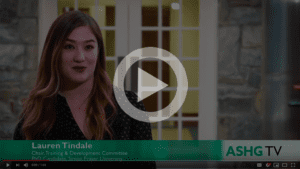 The ASHG 2019 Annual Meeting features several events and opportunities of special interest to trainees and those seeking to advance their career.
Mentoring and Networking
Once on site, trainees can network with peers and find a buddy to navigate the meeting with at ASHG Peer Networking Trivia the evening of Tuesday, October 15. In addition, the Trainee-Mentor Luncheon, scheduled on Wednesday, October 16, provides an opportunity to network and get advice from potential mentors at different career stages.
Those who would like to explore career options should register for the Career Paths in Genetics reception on Friday, October 18, an event for trainees to mingle with professionals representing a wide range of career fields. Lastly, social events such as the Networking Reception, #ASHG19 Tweetup, and Ancillary/Exhibitor Events provide opportunities to meet other genetics specialists with similar interests.
Scientific Skill-Building
Every year, ASHG offers a slate of interactive workshops designed to help attendees master new software, work through analyses, and share their expertise. Each ticketed workshop requires advance registration through the meeting registration process.
Career/Professional Development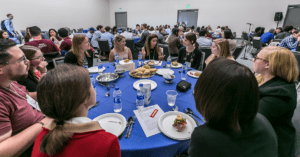 Please see the Careers page for details on general career resources and employment opportunities at the meeting.
In addition, trainees have access to daily Professional Development Programs taking place Wednesday, October 16 through Friday, October 18. Each day's presentation will have a different theme. These events do not require a ticket, but space is limited and admission is first-come, first-serve.
Getting a manuscript accepted–an important career milestone for trainees–and learning more about The American Journal of Human Genetics are the focus of the Publications Workshop.
Finally, trainees who teach undergraduates are encouraged to attend the Undergraduate Faculty Genetics Education Workshop on Tuesday, October 15, which focuses on pedagogy and teaching undergraduates about genetics.
Focus on Diversity
To help build a culturally diverse genetics workforce, the ASHG Diversity Breakfast on Wednesday, October 17, aims to mentor trainees from underrepresented minority groups and share information on training and career opportunities in genetics and genomics.
Check back for details on additional events and new initiatives.