Posted by: Eve Granatosky, PhD, 2018-19 Genetics & Public Policy Fellow
Recent advances in human gene editing research have sparked widespread conversation in the international scientific community about the benefits, risks, limitations, and ethical considerations associated with editing technologies. ASHG collaborated with the National Academies of Science, Engineering, and Medicine to bring this dialogue to members, at the "Perspectives on Germline Gene Editing Regulation" forum at the 2019 Annual Meeting.
The National Academies, along with the Royal Society of the United Kingdom, leads the International Commission on the Clinical Use of Human Germline Genome Editing. The Commission is currently developing a framework for considering issues around germline genome editing, which would govern the use of the technique if and when society decides that such use is appropriate. A similar effort – the Expert Advisory Committee on Developing Global Standards for Governance and Oversight of Human Genome Editing – is currently underway at the World Health Organization (WHO). Both groups are writing reports articulating their recommendations for germline editing. Leaders from these projects convened in Houston to outline their progress so far and to engage in a discussion, moderated by Charles Rotimi, PhD, with ASHG attendees.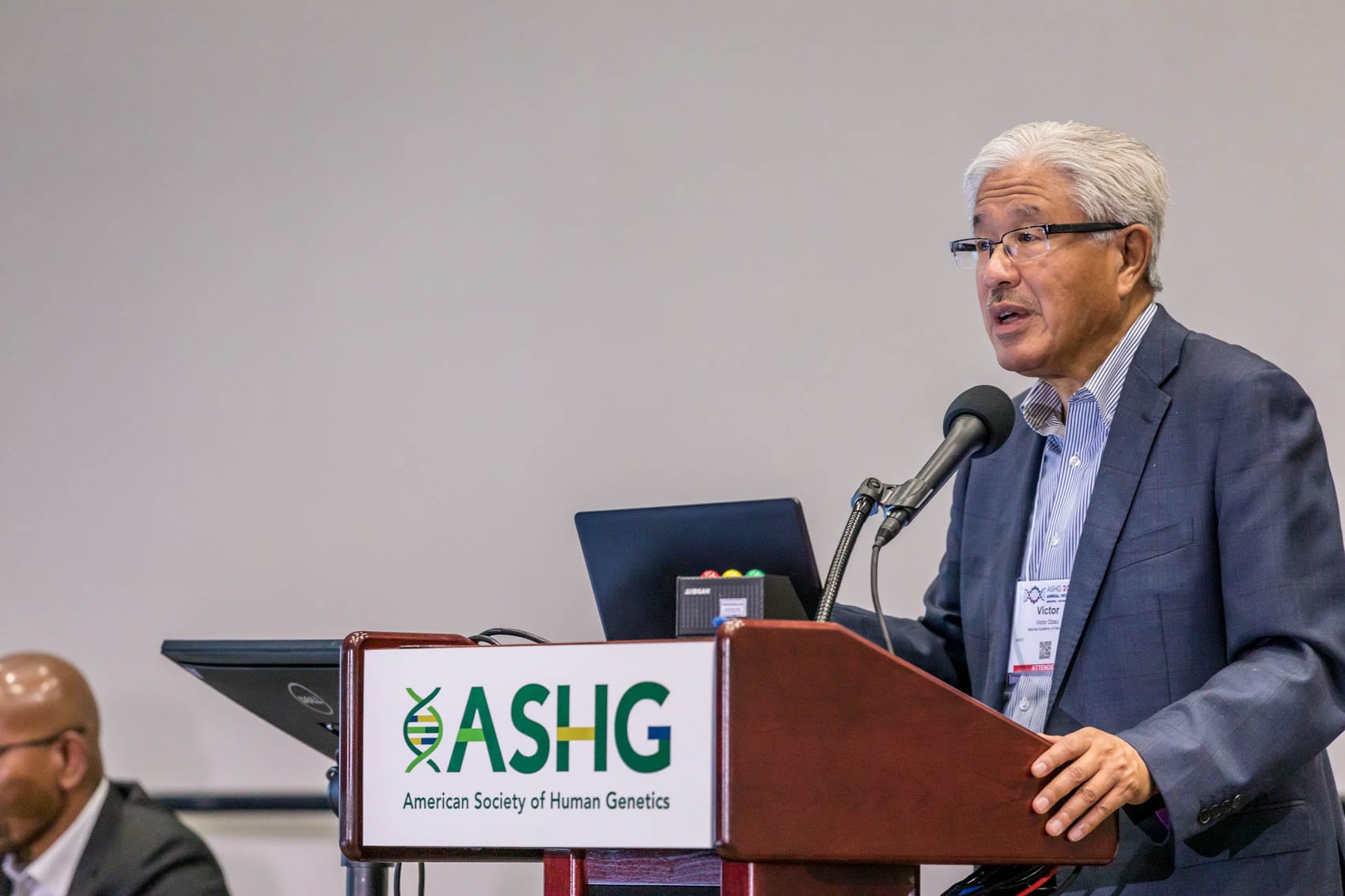 Victor J. Dzau, MD, President of the National Academy of Medicine, outlined previous international efforts that shape the Commission's goals and scope. He noted that the November 2018 announcement of the first "CRISPR babies" was a wake-up call for experts to take stronger, more definitive action to confront the realities of a world where human germline editing was not only possible, but happening. In an interview with ASHG TV, Dr. Dzau said, "This forum is timely, because as both of these studies are ongoing, it's a perfect place for the community to come together to talk about this, and to be aware of what we're trying to do."
Kay E. Davies, PhD, co-chair of the Commission, described her group's mission and efforts thus far, which include the first of three planned commission meetings. She presented several prompting questions that the Commission hopes will guide the community in providing useful feedback to the group.
Kazuto Kato, PhD, a member of the WHO Expert Advisory Committee, shared that the group plans to leverage the global presence of the WHO to make appropriate international, national, and regional recommendations on governance mechanisms for human genome editing. He also noted that some nations, including his home country of Japan, were beginning their own conversations and projects on human genome editing.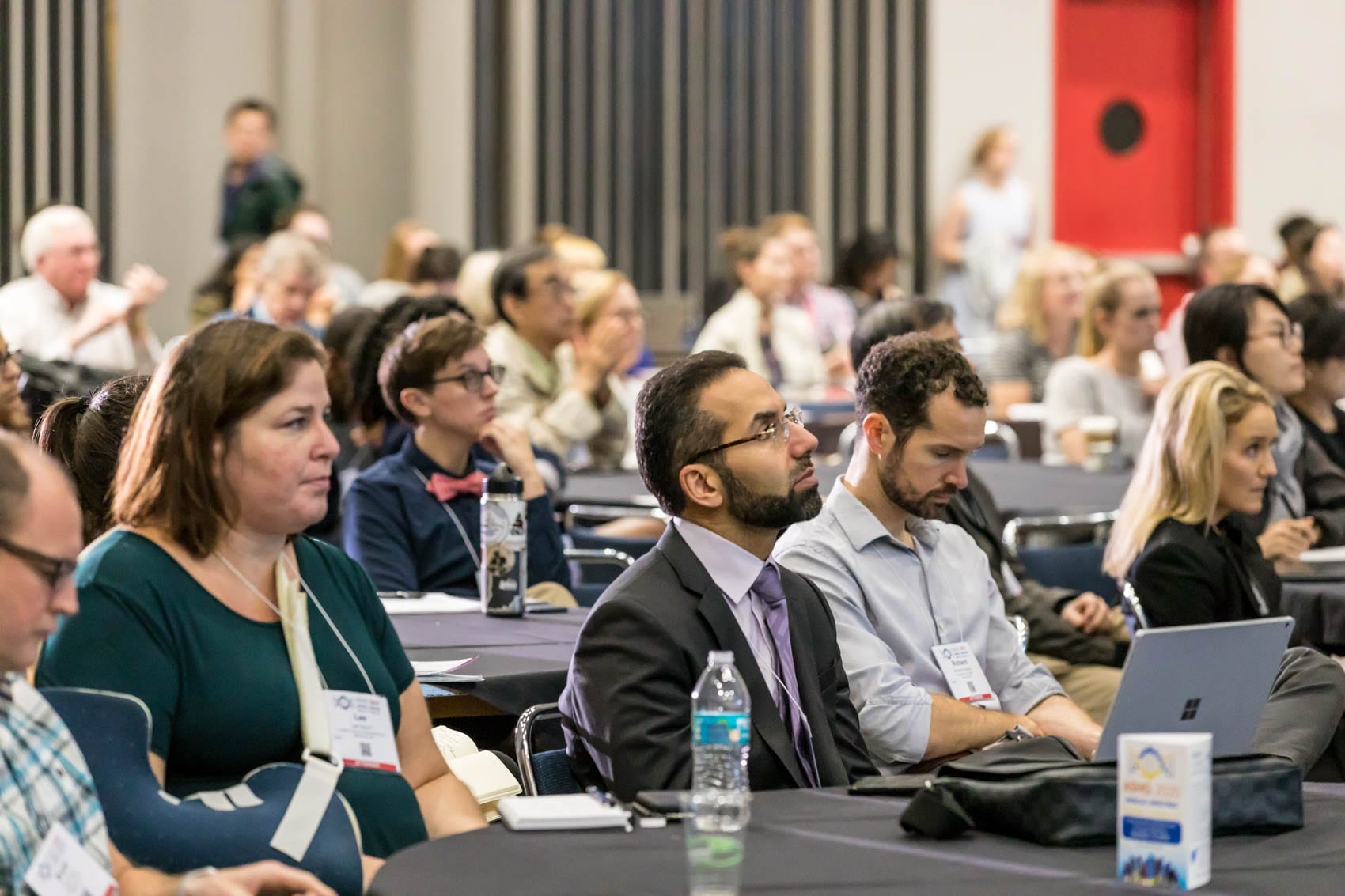 The second half of the forum was dedicated to open conversation on germline gene editing regulation. Major themes included the need for any reports to be flexible and adaptable to future developments in the field, the need to represent a variety of geographic and demographic perspectives in international discussions, and the tensions between encouraging scientific and medical progress while exercising appropriate caution.
Dr. Rotimi and the panelists were enthusiastic about the level and quality of discussion and expressed interest in following up with the ASHG community next year as their groups' work continues. As the forum concluded, Dr. Davies remarked,  "I look forward to the workshop next year when both reports will be out, and we'll have another opportunity to address some of these issues because they're so important for everyone in this room and everyone in the world…I'm an optimist too but there's going to be a lot of hard work."
Couldn't make it to this session? Check out the recording!
Eve Granatosky, PhD, is the 2018-2019 Genetics and Public Policy Fellow, and is currently completing her third fellowship rotation in ASHG's Policy and Advocacy Department.