Careers in Human Genetics
Coursework in genetics and genomics opens you to a wide variety of career options at every degree level. Explore these options below, including the training requirements of each and interviews with professionals in each area.
Each career is listed under its minimum required degree. Specific positions within a career may require a higher degree, and certainly many people earn a higher degree to advance within a given career.
Want to learn more about a career in genetics? Check out our Career Interviews and join the Trainee Member Forum!
Ready to find your next job? Visit the ASHG Job Board and Career Resources.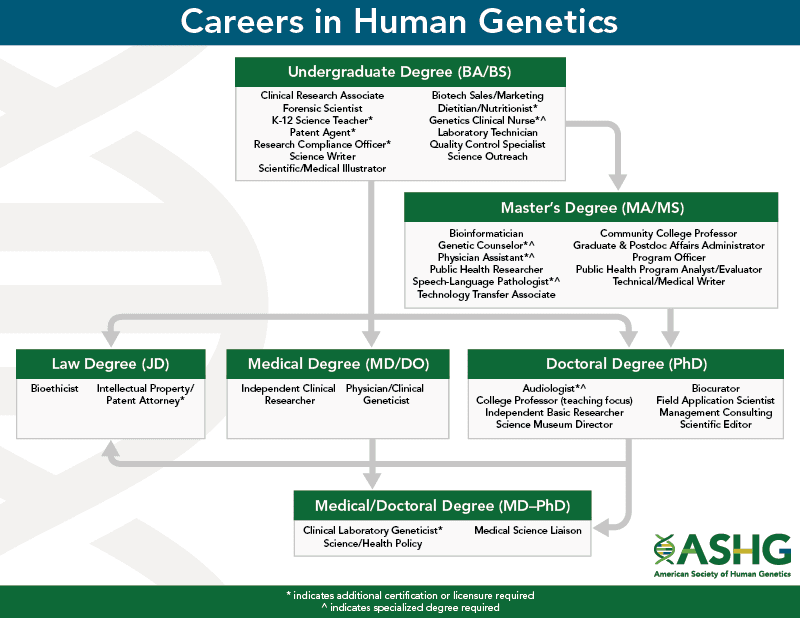 Undergraduate Degree BA/BS
* indicates additional certification or licensure required
^ indicates specialized degree required