Additional Career Resources
General Resources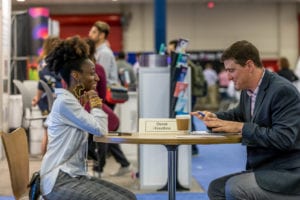 National Academies: Enhancing the Postdoctoral Experience for Scientists and Engineers
This book "offers its assessment of the postdoctoral experience and provides principles, action points, and recommendations for enhancing that experience."
National Academies: The Postdoctoral Experience Revisited
This book "reexamines postdoctoral programs in the United States, focusing on how postdocs are being guided and managed, how institutional practices have changed, and what happens to postdocs after they complete their programs."
UCSF Office of Career & Professional Development
This site offers a wide variety of information from the University of California – San Francisco's Office of Career and Professional Development, including sample CVs, cover letters, and faculty application packages (see "Quick Links" on the right). 

NIH Office of Intramural Training and Education Videocasts
This collection from the NIH includes presentations on grant writing, publishing papers, presenting posters, and many specific career paths.
Genetics Training Programs
Accreditation Council for Genetic Counseling
This site lists genetic counseling programs by U.S. state and Canadian province that have maintained ACGC accreditation.
American Board of Medical Genetics and Genomics
This site lists different ABMGG-accredited training programs, ACGME-accredited residency programs, and combined residency training programs.
NPSMA: Professional Science Master's (PSM)
This new graduate degree allows students to acquire valuable workplace skills while pursuing advanced training in a science or math field.
Skills Development
APS Professional Skills Training Courses
The American Physiological Society offers live and online courses through out the year designed to develop trainees' professional skills.
Career Exploration and Planning
Career Path Videos In this collection of videos from the Science Alliance at the New York Academy of Sciences, professionals in different science-related careers talk about the day-to-day of their jobs, as well as how they got from a PhD to their current position.
Academic Research
NIH New and Early Stage Investigator Resources
This site offers helpful information on NIH opportunities for early investigators.
The Whole Scientist
Organized by The Jackson Laboratory, this is a four day professional development course designed for graduate students and postdocs.
Data Science
How to Find Your Dream Data Science Job
This site is for people looking to transition into a career in data science.
Science and Law
Genomics Law Report
Although this site does not directly address science and law careers, it does offer perspectives on current issues facing the field. A must-read for anyone considering a law-related career!