By ASHG President Brendan Lee, MD, PhD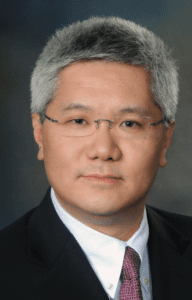 Each year, as thousands of colleagues gather for the ASHG Annual Meeting, I'm reminded of the depth of the relationships that have been formed over the years in the human genetics and genomics research community amongst the many people who are passionate about sharing their science. It's a reminder that we're strongest when we work together to be visible, authoritative, and accessible voices in our community and the world. With Fall upon us, we will be reflecting more on this theme when we gather together in just a few months.
Topics in Past and Future Meetings
This year's annual meeting is back in Washington, DC, for the first time since 2010, bringing us back to the site of the first ASHG Annual Meeting in 1948. This return is fitting as we celebrate the Society's 75th year of existence and embody the vision of the organization which for geneticists is our daily work – helping people everywhere to realize the benefits of human genetics and genomics research.
Discovery in human genetics has always grown in "epochs" driven by new technologies and past meetings have included some provocative topics:
Cloning and sequencing of candidate genes in the identification of the first genetic causes of Mendelian diseases;
Linkage analysis and family-based studies to localize disease traits in the genome using RFLPs, VNTRs, and eventually SNPs;
Structural variation as a driver of disease with the development of array hybridization technologies, aka chromosome microarrays and SNP arrays;
Next-generation sequencing to drive high-throughput analysis of candidate genes, exomes, and eventually whole genomes; and
Big data applications to analyze complex traits and rare variants with strong effects in complex traits, and understanding of blended phenotypes, i.e., oligogenic traits.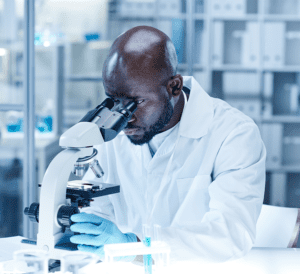 With that all said, if we were to gaze in our collective crystal balls, what might we expect to be on the agenda 10 years from now — in 2033 when the annual meeting returns yet again to Washington, DC? Examining the current research landscape and what is driving a lot of discussion, I think that as personalized medicine increasingly takes center stage, we might see rapid, cheap, personalized multi-omics that can be effectively interpreted to inform lifestyle, diagnosis (both genetic and environmental), treatment choice and dosing, and monitoring of disease progression and response. In that same vein, there could be more off-the-shelf genetic therapies that are personalized, approved as a class by regulatory agencies, and delivered cost effectively. We are seeing this more and more as patients seek ways to treat conditions that are easier to obtain, can be manufactured in bulk, and are readily available. Finally, we could encounter more comprehensive integration and linkage of personalized health information with personal genomes as a basis for discovery. The potential for personalized sequencing to individually optimize medical treatment in diseases such as cancer and for pharmacogenomic application is just beginning to be realized, and the utility of sequencing healthy individuals for managing health is also being explored. Each of these topics is just beginning to be discussed, but only time will tell what we will see a decade from now.
Looking Forward to the Presidential Symposium Lecturers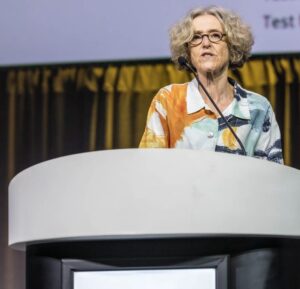 I am especially excited to present this year's ASHG 2023 Presidential Symposium. Our three selected speakers all study the application of genomic technologies to medicine. Together, their work demonstrates the powerful applications of the present and the future, but also highlight the challenges and perhaps strategies for overcoming disparity in access, which continues to limit the broad impact of genomic medicine on society and health.
To that end, Dennis Lo, MD, PhD, Associate Dean (Research) and Li Ka Shing Professor of Medicine at the Chinese University of Hong Kong, will discuss where are we today and where are going with diagnostics including the application of cell free DNA for diagnosis and monitoring. Our second speaker, Donald Kohn, MD, a Distinguished Professor, Microbiology, Immunology and Molecular Genetics at the University of California Los Angeles David Geffen School of Medicine, will address the topic of gene editing and personalized cell therapy for hematological diseases, while Olufunmilayo Falusi Olopade, MD, Associate Dean for Global Health and Walter L. Palmer Distinguished Service Professor in Medicine and Human Genetics at the Center for Clinical Cancer Genetics and Global Health at the University of Chicago Medicine will talk about genomic implementation of cancer genetic diagnosis and prevention and health access disparity.
The goal of the symposium is to highlight the enormous research advances of genetics and genomics research in the past two decades, examples of successful clinical implementation, and the continuing challenges of health access disparity. We want to ultimately convey the power and successes of genomic medicine but also to remind ourselves of the importance of the continued need to increase access to current and future genomic medicine discoveries.
Upcoming Themes to be Explored in ASHG's Journals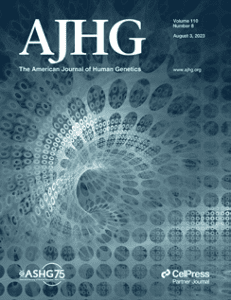 Although we will conclude ASHG's societal anniversary at the end of this year, we will continue to look forward. Indeed, way back in 1948, publishing a new journal was one of the first actions. So next year will be the 75th anniversary of the Society's flagship journal, The American Journal of Human Genetics (AJHG), and it too will be reflecting on progress and setting course for the future. Inspired by the bold strategic vision put forth by the National Human Genome Research Institute (NHGRI) and its companion seminar series, the editors at AJHG have commissioned a series of forward-looking and thought-provoking perspectives and reviews to be written by established and emerging leaders in the field. The articles will appear in the Journal over the next several months and will celebrate the many achievements of the human genetics and genomics community, while also forecasting the exciting developments the field can anticipate in the coming years. Established in 1948, AJHG has always been a home for ground-breaking research, and it, along with the newest ASHG journal HGG Advances, remains committed to providing a premiere venue to engage with and inspire the next generation of human genetics and genomics researchers.
There is so much to look forward to at ASHG 2023. Share what you're excited about with your peers on Facebook, Twitter, Instagram, or LinkedIn and use #ASHG23.