The fall U.S. legislative season will be a busy one and ASHG will be calling on U.S. ASHG members to contact their members of Congress to support and protect funding for the National Institutes of Health. Here is what you need to know – and how and when ASHG may ask for your active engagement.  Your voices will join those from hundreds of advocacy organizations that support federal funding for research and help make the case for sustained robust funding for biomedical research, including human genetics and genomics.
Congressional Activities this Summer
At the end of July, Congress rushed to complete many conflicting priorities as lawmakers prepared for August recess. Legislation for politically charged issues like infrastructure, defense policy, drug prices and biomedical research have been aggressively considered and debated since the debt ceiling deal was reached in June. Yet despite these competing priorities, the annual appropriations process – which sets funding levels for government agencies like the National Institutes of Health (NIH) – has made progress ahead of recess. As Congress returns to Washington this month, lawmakers will have just a few weeks to resolve a number of spending negotiations before the fiscal year ends on September 30.
Cuts to NIH Funding Looming on the Horizon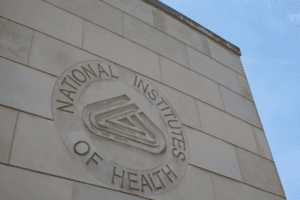 Overall, the House has proposed significant cuts to NIH's FY 2024 budget. Under their proposed Labor, Health and Human Services, and Education (L-HHS-ED) bill, the NIH budget would be cut to $43 billion, a decrease of $3.8 billion below its current level. Gratefully, champions in the Senate have a stronger version of the bill, which would provide a total of $49.22 billion to NIH: $47.7 billion for NIH's base budget and $1.5 billion for the Advanced Research Projects Agency for Health (ARPA-H). However, the overall increase to the NIH budget would be just $265 million, or 0.6%. While ASHG thanks strong efforts in both houses to increase that level, both versions fall short of the $51 billion recommended by the Ad Hoc Group for Medical Research – joined by ASHG. The community continues to support this level, which would allow NIH's base budget to keep pace with inflation and allow meaningful growth. Most important, it reflects the vital need for sustained, growing investment in biomedical discovery and applications, which seek to improve the health of the American people.
A Government Shutdown is a Possibility
The large discrepancy between the House and Senate FY 2024 appropriations bills precipitates a contentious fall budget negotiation environment. It is possible that the appropriations process will be completed before the end of the fiscal year on September 30, but Congress may need to pass a short-term Continuing Resolution (CR) before midnight on September 30 to prevent a government shutdown. The Committee for a Responsible Federal Budget has a FAQ page (note: this contains details from the 2022 appropriations process) detailing the consequences of a government shutdown, which includes halting processing of grant applications.  Although better than a shutdown, CRs do cause significant delays and disruptions to the medical research system by freezing government funding at the current level, halting new programs, and making new grant funding more difficult. The debt ceiling deal passed this summer did include an incentive to pass FY 2024 appropriations bills before the end of 2024, so while Congress is unlikely to use extended CRs this year, a faction in the House recently announced their opposition to a CR that does not include significant funding cuts, which threatens to derail negotiations.
Take Action and Get Involved in Advocacy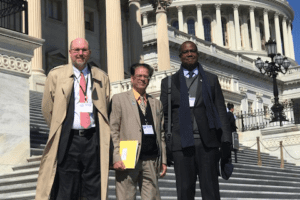 To capitalize on the abundance of scientific opportunity, strengthen our medical research workforce, power economic growth, and ensure that we continue the public's investment in biomedical research, it is critical that we continue the momentum reflected by eight consecutive years of NIH funding increases. ASHG is joining the biomedical research community to call on Congress to provide the highest possible appropriation increase for NIH in FY 2024.
As a member of ASHG, we are asking you to take action to help preserve NIH funding.  What you can do:
Write House and Senate leadership and urge them to complete work on FY 2024 spending bills as quickly as possible.

It is also important to express appreciation for Congress' previous bipartisan support of biomedical research and thank the Senate appropriators for their bipartisan efforts to preserve NIH funding.

Congress needs to hear from you, as constituents and genetics researchers. Watch for additional opportunities to communicate the importance of NIH to Congress this fall, whether you have a spare two minutes or thirty minutes.
To stay updated on the latest in ASHG science policy and advocacy and to learn more about how you can continue to be an advocate for human genetics and genomics research, join the community of ASHG Advocates here.