Posted By: HGG Advances
Each month, the editors of Human Genetics and Genomics Advances interview an early-career researcher who has published work in the journal. This month we check in with Thales Nepomuceno (@NepomucenoTC) to discuss his paper BRCA1 frameshift variants leading to extended incorrect protein C termini.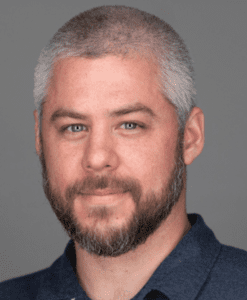 HGGA: what motivated you to start working on this project?
TN: I have been involved in several BRCA1-related projects and what has always driven me is the clinical consequences of identifying carriers of BRCA1 germline pathogenic variants. These individuals are at substantially higher risk of developing breast and ovarian cancer than the general population. Our group has been involved in the functional assessment of variants of uncertain significance (VUS) in BRCA1 for several years, focusing on missense variants. What motivated me about this specific project was the lack of information in the literature about the functional impact of frameshift variants that result in an incorrectly extended terminus of BRCA1.
HGGA: What about this paper/project most excites you?
TN: In this paper, we systematically assessed the functional impact of all extended incorrect terminus variants identified in BRCA1. We demonstrated that only a single frameshift insertion (c.5578dup) presented protein levels, affinity to known BRCA1 binding partners, and activity in transcription and homologous recombination assays comparable to the wild-type BRCA1. Interestingly, a second variant that resulted in the deletion of the same nucleotide had a striking impact on BRCA1 functions. Our data highlight the importance of studying these complex variants.
HGGA: What do you hope is the impact of this work on the human genetics community?
TN: Our study highlights the importance of accurately classifying complex variants. The misclassification of these variants has a negative impact on the carriers' lives. We need to be cautious when interpreting their impact. For me, the main take-home message from our study is the importance of evaluating these variants on a case-by-case basis for the accurate identification of individuals at risk.
HGGA: What are some of the biggest challenges you've faced as a young scientist?
TN: As a young scientist, I want to pursue a career in academia. My biggest challenge today is to develop skills for transitioning from a postdoctoral fellow to a tenure-track position. I believe that teaching, grant writing, and lab management expertise are as important as the scientific advances I make. I am grateful for my mentor's support on these topics.
HGGA: And for fun, what is one of the most fascinating things in genetics you've learned about in the past year or so?
TN: I recently learned about the horizontal gene transfer in which the whitefly (Bemisia tabaci) acquired a plant-derived enzyme to neutralize host plants' toxins. It will be interesting to see the following research on this topic and learn how and when this event happened.