For Immediate Release: Tuesday, July 25, 2023, 12:00 p.m. U.S. Eastern Time
Media Contact: Kara Flynn, (202) 257-8424, press@ashg.org
ROCKVILLE, MD – The American Society of Human Genetics (ASHG) is proud to announce and congratulate the recipients of the ASHG 2023 professional awards, which honor outstanding scientific achievements as well as significant contributions to genetics and genomics education and application of research for the common good.  Short descriptions of each winner's important work are below, with links to full press releases about each.
ASHG will recognize this year's award winners in the weeks prior to the Society's annual meeting with a series of videos honoring their accomplishments.
Press registration for the ASHG 2023 Annual Meeting, taking place November 1-5 is now open. Please visit the ASHG's website for more information on the Meeting.
2023 ASHG Lifetime Achievement Award
Neil Risch, PhD, Director, Institute for Human Genetics, University of California San Francisco, School of Medicine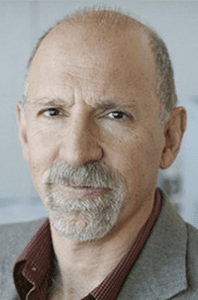 The ASHG Lifetime Achievement Award recognizes substantial and far-reaching scientific contributions to human genetics. Dr. Risch is a statistical geneticist, genetic epidemiologist, and population geneticist who is involved in projects of both theoretical and applied nature, including both clinical and population genetic projects. His theoretical work in statistics has provided new tools and study designs and has revealed the value and limits of approaches using linkage, association, and single nucleotide polymorphisms (SNPs). Dr. Risch's understanding of human genomics has enabled him to propose ways that the individual genes contributing to the risk for complex traits could be mapped and identified. In 2004, he was the recipient of the ASHG Scientific Achievement Award, then called the ASHG Curt Stern Award, from ASHG.
Nancy Cox, PhD, Professor of Medicine and Director of the Division of Genetic Medicine, Department of Medicine, Vanderbilt University Medical Center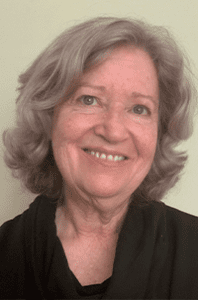 The ASHG Leadership Award is bestowed upon an individual who has exhibited exemplary leadership and vision in advancing the ASHG mission through the promotion and successful assimilation of genetics and genomics knowledge into the broader scientific community in areas ranging from science, medicine, public policy, and/or health. Dr. Cox  initiated the first large-scale genetic/genomic consortium in type 2 diabetes, and she has active research and advisory roles in many of the top genomic consortia that provide the foundation for current studies in human genetics and genomics. Dr. Cox has an active research program in data integration, particularly in the integration of functional genomic information to aid in discovery and interpretation of associations of genome variation with common disease. Her lab was the first to show that most of the common variant associations to common human diseases and complex human traits appear to be regulatory in function. She is a long-standing member of ASHG, who has served as President and on multiple committees including the Finance and Audit Committee, the Program Committee, Investment Committee, and the Society's Diversity Equity and Inclusion Task Force. She currently serves as a representative of ASHG on the Coalition for Life Sciences Board.
2023 ASHG Scientific Achievement Award
Molly Przeworski, PhD, Professor of Biological Sciences and of Systems Biology, Columbia University
The ASHG Scientific Achievement Award recognizes genetics and genomics researchers who have made significant scientific contributions during the past decade. Dr. Przeworki's research has contributed to a better understanding of how natural selection operates in humans and in other species and of how and why recombination and mutation processes evolve in vertebrates. She is interested in modeling how genetic and evolutionary mechanisms give rise to and maintain heritable variation, and in inferring properties of the underlying mechanisms from patterns of genetic variation. Her work has revealed the fine-scale recombination landscape to be rapidly evolving in primates and elucidated the causes and consequences of its evolution in vertebrates. Her research has also clarified how natural selection operates in human populations: notably, she has demonstrated that few recent human adaptations involved new, single changes of large effect and characterized the footprints of other forms of adaptation in genetic variation data. Her more recent work seeks to understand sources of variation in mutation rates within and between species.
Jennifer Posey, MD, PhD, Assistant Professor of Molecular & Human Genetics, Baylor College of Medicine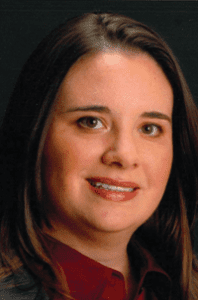 The ASHG Early Career Award recognizes the contributions of genetics and genomics scientists in their first 10 years as an independent investigator. Dr. Posey's goal as a physician-scientist and a medical and human geneticist is to be able to translate our understanding of the relationship between an individual's genotype and phenotype into actionable and treatable information in the clinic. She believes the first step toward this goal is the elucidation of the complex relationships between genotypes and human disease phenotypes. Her research program is focused on the following three scientific inquiries, each of which will lead to a more precise understanding of these relationships: the genetic etiology of Postural Orthostatic Tachycardia Syndrome (POTS); the commonality of dual molecular diagnoses; and the roles of nuclear and mitochondrial genome variation in the expression of atypical forms of diabetes.
Karen Miga, PhD, Professor, University of California, Santa Cruz (UCSC) and Associate Director, UCSC Genomics Institute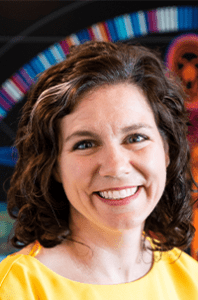 The ASHG Early Career Award recognizes the contributions of genetics and genomics scientists in their first 10 years as an independent investigator. Dr. Miga is the creator and co-leader of the Telomere-to-Telomere (T2T) Consortium, which generated the first complete assembly of a human genome. The result, according to the National Human Genome Research Institute (NHGRI), which led the Human Genome Project, is critical for understanding the full spectrum of human genomic variation and for understanding the genetic contributions to certain diseases. In her lab at the University of Californica, Santa Cruz, her research program combines innovative computational and experimental approaches to produce the high-resolution sequence maps of human centromeric and pericentromeric DNAs. Her lab aims to uncover a new source of genetic and epigenetic variation in the human population, which is useful to investigate novel associations between genotype and phenotype of inherited traits and disease.
Dianna Milewicz, MD, PhD, Chair of Cardiovascular Medicine, Director of the Division of Medical Genetics and Vice-Chair of the Department of Internal Medicine, University of Texas Health Science Center at Houston (UTHealth) McGovern Medical School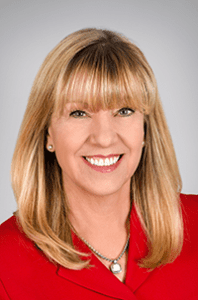 The ASHG Advocacy Award recognizes individuals or groups who have exhibited excellence and achievement in applications of human genetics for the common good. Dr. Milewicz works to improve the care and management of patients with heritable thoracic aortic disease. She is one of the founders of the Montalcino Aortic Consortium (MAC). Its mission is to provide evidence-based data for gene- and variant-specific management of heritable thoracic aortic disease. Dr. Milewicz's goal is for the data emerging from MAC to serve as a template for other adult-onset disorders associated with extensive clinical and phenotypic heterogeneity. She works to disseminate information to physicians and patients, with a genetic predisposition for acute aortic dissections, as to the proper management to prevent these dissections and the associated premature deaths.
Lei-Shih Chen, PhD, Professor, School of Public Health, Texas A&M University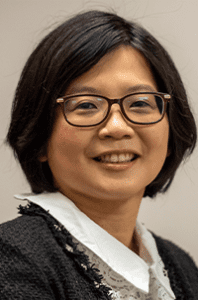 The ASHG Education Award recognizes those who have made significant contributions of exceptional quality and great importance to human genetics education. Dr. Chen promotes pedagogical development and curricular reform in genetics/genomics education for health educators, community health workers, and public health students. She pioneered the first theory-based genomics education program for health educators and English, Spanish and Chinese-speaking community health workers (CHWs). As a result, within six months more than 2,500 lay people were provided genomics education and services. In the last decade, she has obtained funding for over 30 grants at a total of about $12 million and has published more than 60 peer-reviewed articles. Dr. Chen is also a mother of a child with autism spectrum disorders (ASD) and infantile spasms. Her son, Grant, motivates her to conduct research, provide education and training for various groups, and help underserved communities.
* * *
About the American Society of Human Genetics (ASHG)
Founded in 1948, the American Society of Human Genetics is the primary professional membership organization for human genetics specialists worldwide. Its community of nearly 8,000 members include researchers, academicians, clinicians, laboratory practice professionals, genetic counselors, nurses, and others with an interest in human genetics. The Society serves scientists, health professionals, and the public by providing forums to: (1) share research results through the ASHG Annual Meeting and in The American Journal of Human Genetics and Human Genetics and Genomics Advances; (2) advance genetic research by advocating for research support; (3) educate current and future genetics professionals, health care providers, advocates, policymakers, educators, students, and the public about all aspects of human genetics; and (4) promote genetic services and support responsible social and scientific policies. For more information, visit: http://www.ashg.org.
6120 Executive Blvd, Suite 500 | Rockville, MD 20852 | 301.634.7300 | society@ashg.org | www.ashg.org
Connect with ASHG on Twitter (@GeneticsSociety) | Facebook | LinkedIn