Published: Tuesday, July 25, 2023, 12:00 p.m. U.S. Eastern Time
Media Contact: Kara Flynn, 202.257.8424, press@ashg.org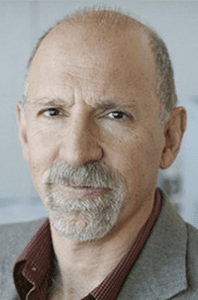 ROCKVILLE, MD – The American Society of Human Genetics (ASHG) has named Neil Risch, PhD, Lamond Family Foundation Distinguished Professor in Human Genetics and Founding Director of the Institute for Human Genetics, at the University of California, San Francisco (UCSF), as the 2023 recipient of the annual ASHG Lifetime Achievement Award.
The ASHG Lifetime Achievement Award, which carries a $25,000 prize, recognizes substantial and far-reaching scientific contributions to human genetics.
"In recognizing a career filled with outstanding science in human genetics and genomics, it is a great honor to present Dr. Neil Risch with the 2023 ASHG Lifetime Achievement Award," said ASHG President Brendan Lee, MD, PhD. "He has made numerous contributions to the field including developing and applying an array of approaches to genetic epidemiology – the effort to identify the genetic basis for diseases caused by gene interaction with environmental and dietary factors. He has also developed novel tools and approaches for the mapping and identification of genetic variants underlying both Mendelian and non-Mendelian diseases. This recognition is truly well deserved."
Dr. Risch, a statistical geneticist, genetic epidemiologist, and population geneticist is involved in a variety of projects of both theoretical and applied nature. These studies include both clinical and population genetic projects. "Dr. Risch has made foundational contributions to the field of human statistical and population genetics," said Sarah Tishkoff, PhD, Director, Center for Global Genomics & Health Equity in the Department of Genetics Perelman School of Medicine at the University of Pennsylvania, in her nomination letter. "He was among the first to develop statistical approaches based on linkage disequilibrium and affected/discordant sib pair design to map complex genetic traits. This work set the foundation for genome-wide association studies (GWAS) that are now 'standard' and have resulted in the identification of thousands of candidate loci impacting complex traits. He applied these statistical approaches to make groundbreaking discoveries about the genetic architecture and risk factors for a number of diseases including torsion dystonia in Ashkenazi Jews, multiple sclerosis, Parkinson's disease, hemochromatosis, diabetes, autism, epilepsy, and hypertension."
In his nomination letter, Ophir Klein, MD, PhD, David and Meredith Kaplan Chair in Children's Health and Vice Dean, Children's Services at Cedars-Sinai Medical Center, noted that Dr. Risch "created and co-directed the Research Program on Genes, Environment and Health in collaboration with Kaiser Permanente, where he was among the first to recognize the value of linking genetic data (arrays) to electronic health record (EHR)-based data for large scale genetic epidemiology studies. Through this effort, he and colleagues performed the first large scale genotyping project in the world linked to an EHR-based cohort, which has subsequently served as a model for other efforts such as the UK Biobank and Veteran Affairs Million Veteran Program (VA MVP)."
In addition, as noted by Charles Rotimi, PhD, Director of the Intramural Research Program at the National Human Genome Research Institute in his nomination letter, "Neil's contributions to what I refer to as the junction of genomics and society is truly outstanding. He has been a tireless advocate for increasing the diversity of both scientists and research participants in genomic sciences and medicine. Neil goes out of his way in pushing the careers of underrepresented students and scientists, including linking them with leaders in human genetics and writing countless letters of references and support." And according to Nadav Ahituv, PhD, Professor, Department of Bioengineering and Therapeutic Studies, at UCSF, in his nomination letter, "There isn't sufficient space to list the number of diverse trainees Neil mentored throughout the years and the support he provides them."  Dr. Klein also commented that Dr. Risch "has written extensively about and was among the first to discuss the importance of genetic diversity related to social demography and race/ethnicity, emphasizing the need for more disease-related genetic studies with greater inclusion of racial/ethnic minorities. He has also spoken extensively about genetics and the LGBTQ community, and about how genetics should not be used as a political justification for or against civil rights and inclusion."
Dr. Risch received his PhD in biomathematics from the University of California, Los Angeles. Prior to coming to UCSF in 2005 to head the Institute for Human Genetics, Risch held faculty appointments at Columbia, Yale, and Stanford Universities. His theoretical work in statistics has provided new tools and study designs and has revealed the value and limits of approaches using linkage, association, and single nucleotide polymorphisms (SNPs). His understanding of human genomics has enabled him to propose ways that the individual genes contributing to the risk for complex traits could be mapped and identified. In 2004, he was the recipient of the ASHG Curt Stern Award, now called the ASHG Scientific Achievement Award.
* * *
About the American Society of Human Genetics (ASHG)
Founded in 1948, the American Society of Human Genetics is the primary professional membership organization for human genetics specialists worldwide. Its community of nearly 8,000 members include researchers, academicians, clinicians, laboratory practice professionals, genetic counselors, nurses, and others with an interest in human genetics. The Society serves scientists, health professionals, and the public by providing forums to: (1) share research results through the ASHG Annual Meeting and in The American Journal of Human Genetics and Human Genetics and Genomics Advances; (2) advance genetic research by advocating for research support; (3) educate current and future genetics professionals, health care providers, advocates, policymakers, educators, students, and the public about all aspects of human genetics; and (4) promote genetic services and support responsible social and scientific policies. For more information, visit: http://www.ashg.org.
6120 Executive Blvd, Suite 500 | Rockville, MD 20852 | 301.634.7300 | society@ashg.org | www.ashg.org
Connect with ASHG on Twitter (@GeneticsSociety) | Facebook | LinkedIn