Published: Tuesday, July 25, 2023, 12:00 p.m. U.S. Eastern Time
Media Contact: Kara Flynn, 202.257.8424, press@ashg.org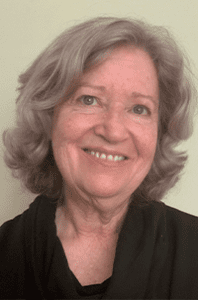 ROCKVILLE, MD – The American Society of Human Genetics (ASHG) has named Nancy Cox, PhD, as the 2023 recipient of the ASHG Leadership Award. Dr. Cox is the Mary Phillips Edmonds Gray Professor of Medicine and Director of the Vanderbilt Genetics Institute and of the Division of Genetic Medicine within the Department of Medicine at Vanderbilt University Medical Center.
This award, which includes a $10,000 prize, is bestowed upon an individual who has exhibited exemplary leadership and vision in advancing the ASHG mission through the promotion and successful assimilation of genetics and genomics knowledge into the broader scientific community in areas ranging from science, medicine, public policy, and/or health.
"The Society recognizes the importance of Dr. Nancy Cox's long-standing research program dedicated to using quantitative and omics data to characterize the genetic contribution to common diseases," said ASHG President Brendan Lee, MD, PhD. "In addition, we recognize her leadership to increase diversity in genomic studies, an important tenet of ASHG's vision."
Dr. Cox is a long-standing member of ASHG, who has served as President and on multiple committees including the Finance and Audit Committee, the Program Committee, Diversity Equity and Inclusion Task Force, and Investment Committee. She is currently a representative of ASHG on the Coalition for Life Sciences Board.
"Dr. Nancy Cox is undoubtedly a leader in human genetics and genomics," said Claudia Gonzaga-Jauregui, PhD, Principal Investigator, International Laboratory for Human Genome Research, LIIGH, UNAM in her nomination letter. "She has contributed to our better understanding of complex human traits through the integration of genomics and quantitative genetics with new approaches such as transcriptomics, population biobanks, and electronic health record data analyses. In addition to her great accomplishments as a quantitative human geneticist, Dr. Cox is a thought leader and role model in the field. She is a passionate advocate for diversity, equity, and women representation in science and has also contributed greatly to the vision and mission of ASHG being a Past President of the Society."
Dr. Cox completed her PhD at Yale University and conducted postdoctoral research at Washington University and the University of Pennsylvania. She was a faculty member in the Departments of Medicine and Human Genetics at the University of Chicago for 28 years before joining Vanderbilt University Medical Center in 2015. She initiated the first large-scale genetic/genomic consortium in type 2 diabetes with Mike Boehnke, PhD (University of Michigan), and she has active research and advisory roles in many of the top genomic consortia that provide the foundation for current studies in human genetics and genomics. Dr. Cox has an active research program in data integration, particularly in the integration of functional genomic information to aid in discovery and interpretation of associations of genome variation with common disease. Her lab was among the first to provide evidence that common variant associations to common human diseases and complex human traits appear to be largely regulatory in function and to develop approaches for predicting gene expression levels from genetic variation.
* * *
About the American Society of Human Genetics (ASHG)
Founded in 1948, the American Society of Human Genetics is the primary professional membership organization for human genetics specialists worldwide. Its community of nearly 8,000 members include researchers, academicians, clinicians, laboratory practice professionals, genetic counselors, nurses, and others with an interest in human genetics. The Society serves scientists, health professionals, and the public by providing forums to: (1) share research results through the ASHG Annual Meeting and in The American Journal of Human Genetics and Human Genetics and Genomics Advances; (2) advance genetic research by advocating for research support; (3) educate current and future genetics professionals, health care providers, advocates, policymakers, educators, students, and the public about all aspects of human genetics; and (4) promote genetic services and support responsible social and scientific policies. For more information, visit: http://www.ashg.org.
6120 Executive Blvd, Suite 500 | Rockville, MD 20852 | 301.634.7300 | society@ashg.org | www.ashg.org
Connect with ASHG on Twitter (@GeneticsSociety) | Facebook | LinkedIn