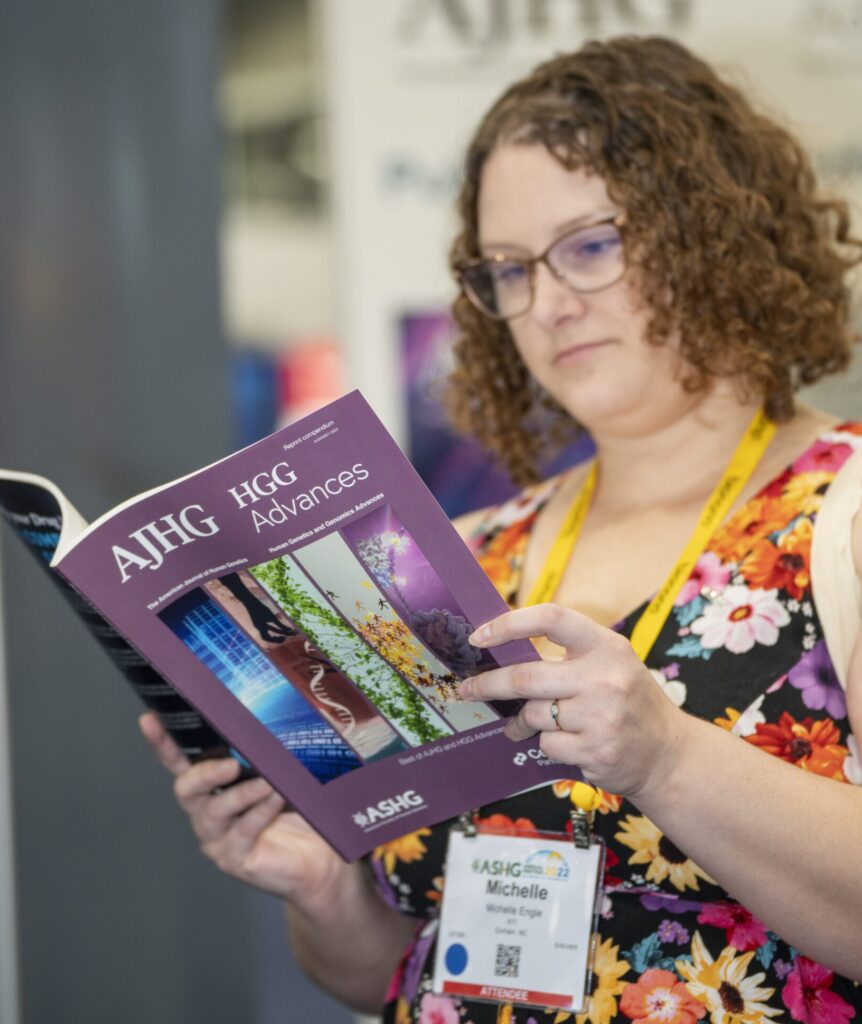 The lead-up to the annual ASHG meeting is an exciting time for the human genetics community and this sense of excitement is shared by the editors of the ASHG journals, The American Journal of Human Genetics (AJHG) and Human Genetics and Genomics Advances (HGG Advances). They have been hard at work planning for this year's meeting in Washington, DC where they want to hear from you about exciting new work, meet authors and reviewers, and recognize the winners of the journals' awards for outstanding publications.
The highlight of the annual meeting is, of course, the science. As AJHG Editor-in-Chief Bruce Korf, MD, PhD, reflected, "Every year I attend ASHG wondering how my thinking will be changed based on new information reported at the annual meeting.  It's been nearly 50 years since my first ASHG meeting and I look forward to the 2023 meeting with the same anticipation of fresh ideas and insights."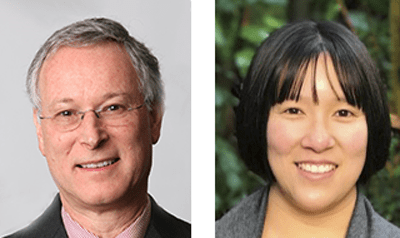 No matter your career stage, plan to connect with AJHG and HGG Advances editors during the meeting. "ASHG is the ideal setting for us to meet with our community of authors, reviewers, and readers. We want to work collaboratively to ensure that the ASHG journals remain the premiere venues to report latest scientific breakthroughs in human genetics and genomics research," notes AJHG Deputy Editor Sara Cullinan, PhD.
Plan to:
Stop by ASHG Central in the Exhibit Hall during the daily poster sessions for informal chats with editors.
Contact editors directly to schedule meetings or extend invitations to talks and poster presentations.
For trainees, attend the annual Publications Workshop for unique insights into navigating the scientific publication process.
"I'm looking forward to ASHG returning to DC for the first time since 2010 and for our second in-person meeting since 2019," noted HGG Advances Deputy Editor, Jessica Chong, PhD. "I'm excited to meet some of the authors who've published with us in the last few years and hopefully to find some exciting new research to publish."
New Member Benefit for Journal Review!
In recognition of the high quality of the work that is presented at the meeting, the editors of AJHG and HGG Advances have introduced a new member benefit in which the journals agree to send for peer review all manuscripts that report the findings presented by ASHG members in a platform or plenary talk at the annual meeting. Although acceptance cannot be guaranteed, the editors hope that this new benefit affirms the commitment of the ASHG journals to publish the most exciting and innovative research being carried out by the ASHG community.  Members who wish to submit their research should include their abstract control number in their cover letters. Questions about this exciting new opportunity can be directed to either ajhg@ajhg.net  or hggadvances@ashg.org.