ASHG 2023 is another jam-packed meeting with something for every attendee at all career stages! The Annual Meeting is the Society's premier platform to share excellence in research, connect with other members through world-class networking opportunities, and preview the tools and products to power your next discovery.
There are several types of scientific sessions, selected by the Program Committee from member-submitted proposals and the highest-scoring abstracts, which will make up the majority of ASHG scientific programming.  Invited Sessions are panels developed and proposed by ASHG members and are focused on a particular topic. Plenary talks feature the top-scoring abstracts from across the field. Platform sessions feature either four or six abstract talks in each session, grouped by topic.
Industry & Ancillary Events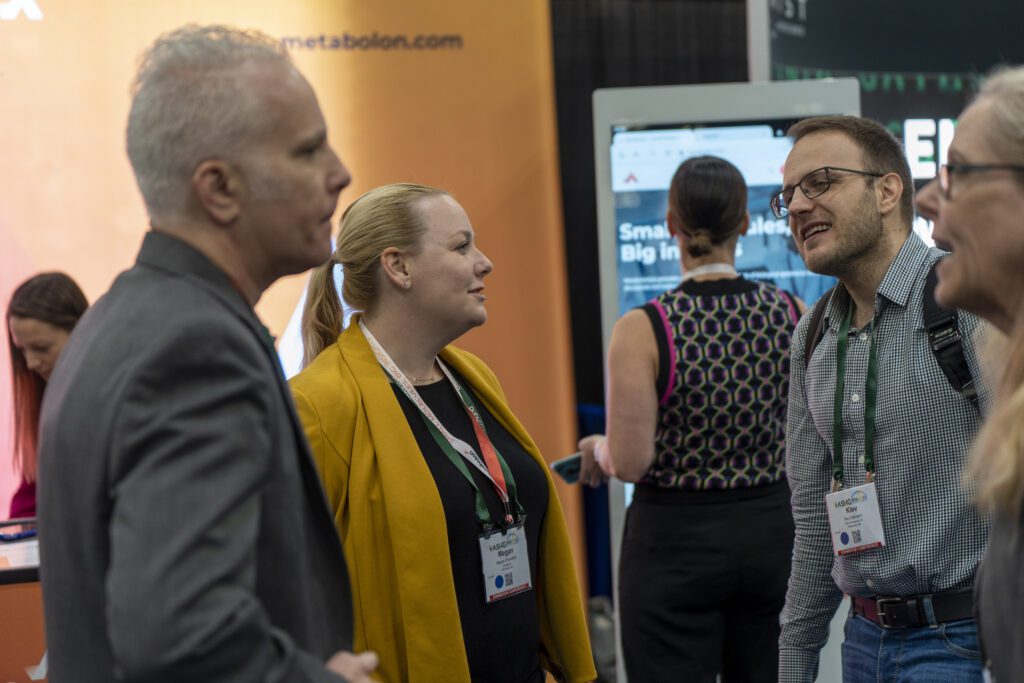 In addition to the official scientific program, industry partners organize over 70 sessions which showcase science during breaks, lunchtime, and poster sessions.
Grab lunch or an afternoon snack at Industry education sessions, which are one-hour deep-dives with multiple speakers during lunchtime and poster sessions. Don't miss CoLab theater sessions, which feature 30-minute product theaters and demos, Q&A sessions, and other speakers showcasing the latest results.
There are also ancillary events just prior to and during the meeting, like a lunch session on the Ensembl Variant Effect Predictor or the NIH Office of Scientific Policy's session on Scientific Data Sharing Policy.
In the evenings after plenary sessions end, you can find a social event to attend, including alumni receptions and industry parties, held at the Marriott Marquis, connected to the convention center. The online planner has additional events to attend in other parts of the city!
Make the Most of Networking Opportunities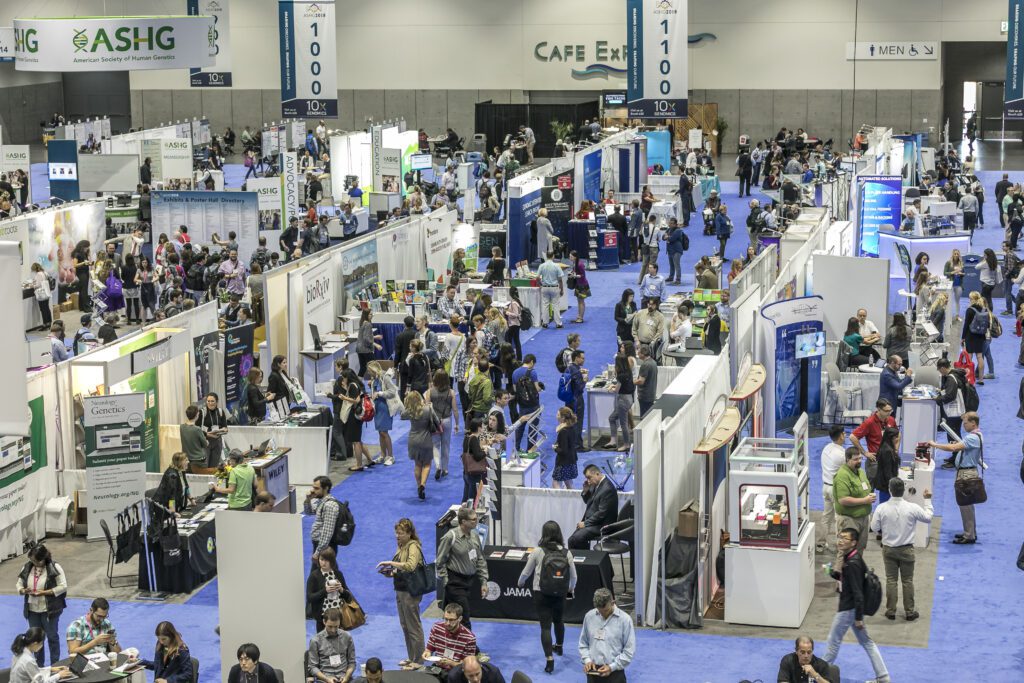 Networking at the ASHG 2023 Annual Meeting is a great way to learn about new research, find collaborators, and advance your career.
Attend the poster sessions, even if you arere not presenting. This is a great way to meet people and learn about their research.
Talk to exhibitors! They are at the meeting to see YOU. Tell them what you do and ask how their products or services might help your work.
Visit the Career Fair in the Exhibit Hall each day during the poster sessions! Find out about new positions and educational programs in the field.
Attend evening receptions at the Marriott Marquis and relax with old and new friends after a fulfilling day of science. ASHG is hosting a 75th Anniversary Celebration featuring fan-favorite live music by Ethidium Spill that you don't want to miss! Make sure you have tickets for any receptions that require them.
Use social media. Follow the conference hashtag #ASHG23 on Twitter and LinkedIn to connect with other attendees and learn about the latest news and events.
Other Tips for Attending
Plan ahead: research the schedule, speakers, and exhibitors you want to attend to make the most of your time at the conference.
Don't forget to add any additional ticketed events you're interested in. These sessions cover career development, DEI, publications, and more!
Bring comfortable shoes; you will be doing a lot of walking! Temperatures can also vary within the convention center, so bring layers.
Be open to new ideas! The ASHG 2023 Annual Meeting will inspire you and open doors for collaboration.
Have fun! Make sure to enjoy yourself and network with other researchers!
Important Deadlines
October 4: Advanced Meeting Registration