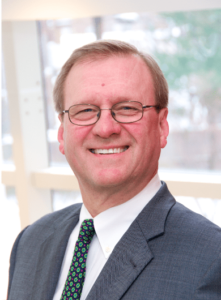 By Anthony Wynshaw-Boris, MD, PhD
My year as president of ASHG is concluding, and I'd like to thank you for your membership and remind our field of the great value that you gain from ASHG and also what you enable through your membership. One of the most important benefits of ASHG's membership is the Society's ability to connect geneticists from all over the world. There is no greater example than the ASHG's recent virtual meeting, where 6,370 people from 80 countries and all 50 states as well as 85 exhibitor companies took part in the four-day online event. As we begin to plan for next year's annual meeting, it's worth observing how much ASHG offers to our field year-round and how committed ASHG's Board and Committees are to doing even more in years to come.
A prime example of ASHG's year-round member value is the Diversity, Equity and Inclusion Dialogue Series. This four-part series brought together hundreds of members from around the globe to engage in an open dialogue about ASHG's diversity and inclusion priorities; barriers experienced in the genetics workforce; the need to learn the history of diverse population participation; and ways to celebrate the great strengths found in humanity's rich genetic similarity and diversity. By all accounts, it proved highly valuable to the members who participated.
I've come to appreciate how much work goes into putting on these events that serve the membership and the vital role that ASHG members play in making them happen. The diversity series emerged from important discussions among volunteers from the Diversity & Inclusion Task Force. They wanted to explore how the Society could engage and listen to the membership on a critically important topic, and we are thrilled it was so successful.
This is just one example of the many benefits that ASHG members enjoy year-round. Members receive significant value through our annual meeting and scientific journals, AJHG and HGG Advances. The Society serves the professional development needs of its members with a growing array of career development opportunities, including online resources and programs. Scientists looking to take the next step in their career path can peruse the ASHG Career Center for openings and participate in webinars for career guidance and scientific training. They also had the opportunity to participate in a new event in conjunction with the virtual meeting this year, Career Development Day. This day-long event covered such topics as how to have difficult conversations, how trainees can help mentors mentor them better, and entrepreneurship in human genetics. It was a banner day and I heard from many people who were enthusiastic about participating in the event.
ASHG serves as a strong and growing voice for its members in the advocacy arena by engaging with agencies such as NIH, legislative bodies, and the public. ASHG will expand these critical efforts in coming years. We communicate the importance of funding research, especially basic science, by informing legislators and other policymakers about new scientific discoveries and developments in human genetics and their implications for public policy, society, and continued scientific progress.
With all of this said, your ASHG membership benefits you and supports all aspects of the field's efforts to advance human genetics and genomics in science, health, and society. All this activity is designed by your peers, with dedicated volunteer members behind the decisions that guide the development of ASHG's programs and events.
Similarly, the Membership Engagement Committee and Board are conducting critical efforts to enhance the field's global nature, such as by investing in web-based communications and technologies to help meet the needs of members around the world. For example, work is currently underway to create online shared interest groups. This effort will result in creating a no-pressure environment to learn from and network with like-minded peers in the ASHG community and will greatly assist in maximizing members' learning and networking potential.
None of these efforts happen in a vacuum. Members play an essential role in all aspects of ASHG, and the Society is effective because of our dedicated volunteer leadership. I encourage you to take advantage of all that ASHG offers and to get involved in one of many ways. Engage through the Genetics Engagement and Education Network, offer to review journal papers, or become an ASHG Advocate. These activities advance the field and can lead to greater engagement in the life of the Society through service on a committee, for which nominations will open on January 21, 2021. We are here to serve you, and in turn, your membership and engagement makes the field stronger. If you have a colleague that is not yet part of the ASHG community, encourage them to join and participate in these exciting efforts. 2021 promises to be an exciting year, and we want everyone to be a part of it!