Posted By: Kylee Spencer, PhD, Assistant Editor, AJHG
Each month, the editors of The American Journal of Human Genetics interview an author of a recently published paper. This month we check in with Sue to discuss her recent paper, "Population screening shows risk of inherited cancer and familial hypercholesterolemia in Oregon".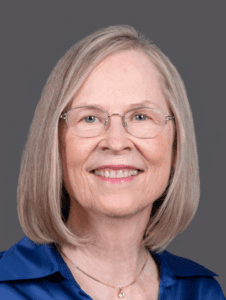 KS: What motivated you to start working on this project?
CSR: We're the only clinical genetics lab for the only medical school in Oregon – OHSU is a major healthcare provider for the Oregon population.  Our lab had the expertise to carry out the genetic testing, interpretation and reporting to the public. We just needed to scale up to handle a large volume of samples.  So it was a challenge for us to design and implement a protocol to provide population screening.  We stepped up to the challenge and learned a lot along the way.
KS: What about this paper/project most excites you? 
CSR: We feel good about helping people learn more about their risk for cancer and heart disease.  We have helped people to become empowered with the knowledge of their genetic risk for these disorders and provided counseling for what they can do to be proactive in their healthcare.  Knowing that people did use this information was very rewarding for our team.  Hearing the participant feedback was heart-warming.
KS: Thinking about the bigger picture, what implications do you see from this work for the larger human genetics community?
CSR: We hope that we provided a model that other states could use as well.  We hope that new projects will be launched and will incorporate some of the aspects of ours that were useful and perhaps improve on areas that need improvements – such as more education for participants or improved strategies for delivering results to everyone or strategies to focus on cascade testing in families. And we are happy to help others get started if they want to reach out to us.
KS: What advice do you have for trainees/young scientists?
CSR: First and foremost, follow your dreams.  I love the career path that I chose and I'm especially grateful to be able to give back and do something to help others. As an ABMGG-certified clinical molecular geneticist, I have directed a clinical laboratory for over thirty years and have loved the work.  This is a pathway that young geneticists can go down if they choose and I'd be happy to discuss it with anyone who is interested.
KS:  And for fun, tell us something about your life outside of the lab.
CSR: I'm a mother of four and a grandmother of six, and I travel around the world to see my family and have amazing trips. I spent my first 50 years in Texas and then moved to Oregon, which I now call home.  When I'm home in this beautiful place, I spend a lot of time hiking with my best friend Bear (a 3-year-old golden doodle), a lot of weekends on the Oregon coast walking on the beach and whale watching, and many evenings at the symphony and opera with my friends. What most people don't know about me is I'm a total sports fanatic.