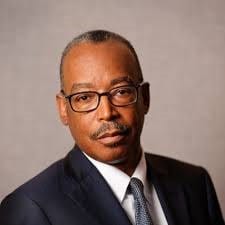 In October 2021, the National Human Genome Research Institute (NHGRI) created the Training, Diversity, and Health Equity Office (TiDHE). TiDHE develops and supports initiatives that expand opportunities for genomics education and careers; supports genomics training programs and workforce development initiatives for individuals underrepresented in biomedical research; and promotes genomics research to improve minority health, reduce health disparities and foster health equity. We recently spoke with NHGRI Acting Deputy Director and Acting Director of the TiDHE Office, Vence L. Bonham, Jr., J.D. to learn more about TiDHE and its recent activities and future plans.
Why did NHGRI create the TiDHE Office?
NHGRI's 2020 Strategic Vision put forth guiding principles and goals, advocating for changes in health equity and genomics workforce diversity. Health equity relates to the realization of the benefits of genomics for all people and populations, and diverse perspectives provided via a diverse workforce is critical to this goal. While workforce diversity has been an NHGRI priority for some time, developing the TiDHE Office brings this to the forefront as part of the implementation of the Strategic Vision. So, NHGRI Director Dr. Eric Green convened a Genomic Workforce Diversity Working Group that wrote a Diversity Action Agenda for the Institute that outlines goals for training, employing and retaining a diverse genomics workforce. NHGRI established the TiDHE Office to implement the Diversity Action Agenda and provide NHGRI a dedicated team to establish programs and partnerships aimed to diversify the genomics workforce and improve health equity.
What are some of the most important issues related to workforce diversity and health equity?
Workforce diversity has many facets and TiDHE is partnering within NHGRI, across the National Institutes of Health (NIH), and with external organizations. For example, working with the NIH UNITE Initiative to End Structural Racism, NHGRI is partnering with the "N" committee to provide enhanced transparency to improve data analyses focused on diversity, equity, and inclusion, and to facilitate the development of minority health and health disparities research priorities. Closer to home, NHGRI recognizes that infrastructure and team-building are crucial to harnessing the benefits of diversity in developing innovative research. One area where this genomic capacity building is limited is at Minority-Serving Institutions (MSIs), which have a historical mission to educate populations underrepresented in biomedical research. TiDHE is leading an initiative to create Diversity Centers for Genome Research at MSIs to address this gap. Related to health equity, TiDHE hosted a virtual workshop in April 2022 for the scientific community to contribute ideas and recommendations for research in genomics and health equity.  A concept for a new initiative in health equity research was recently presented to the National Advisory Council for Human Genome Research.
How does training fit into the TiDHE Office mission?
Diversity in training has long been a part of NHGRI's extramural portfolio.  One of NHGRI's earliest institutional training programs, the Diversity Action Plan, was established to enhance research opportunities for trainees of diverse backgrounds. Since then, NHGRI has created new opportunities for individuals across multiple career stages to receive training and career development that will better prepare them for genomic careers. The focus on diversity at the level of both institutional and individual grants has also increased, as NHGRI has created new programs such as the Genome Research Experiences to Attract Talented Undergraduates (GREAT) Program and the F99/K00 (Predoctoral to Postdoctoral) and K99/R00 (Postdoctoral to Independent Researcher) career transition awards for individuals from diverse backgrounds.
How is the TiDHE Office engaging with the scientific community?
One of the unique features of the TiDHE Office is that in addition to extramural (grantmaking) expertise, staff have expertise in community and stakeholder engagement. One set of activities was to hold roundtables with leaders and faculty from Historically Black Colleges and Universities (HBCUs) and Hispanic-Serving Institutions (HSIs) to strategize stronger collaborations to enhance diversity and research and training opportunities at MSIs. Our continued collaborations with ASHG, specifically the Human Genetics Scholars Initiative and the Human Genetics & Genomics Workforce Survey Report, focus on partnering to build a diverse workforce that reflects the diversity of our country. We look forward to continuing collaborations with ASHG and its members.
What's next for the TiDHE Office in the months ahead?
We're very excited at the prospect of launching new initiatives in workforce diversity and health equity. We know that we cannot do this work alone and will continue to reach out to institutions, organizations, and communities to discuss how we can work together and learn from each other to advance this work.  We also have an upcoming presentation to NHGRI's Council focused on progress related to our initiatives (which will be publicly available at www.genome.gov). Keep an eye on our webpage and NHGRI's social media accounts as there is more to come!