Posted by: Alissa Ortman, Associate Director of Digital Programs, ASHG
Several large-scale national studies have been launched to collect phenotypic and genomic data on large populations. These studies will form the basis for future initiatives in precision medicine. ASHG and The American Journal of Human Genetics (AJHG) hosted the webinar Genomic Medicine at the Population Level to describe some of the major approaches being used in these studies around the world, and to highlight the progress in assembling the cohort of one million or more participants in the All of Us Research Program in the United States.
AJHG Deputy Editor Sara Cullinan, PhD, moderated the webinar with speakers Kathryn North, AC, representing the Global Alliance for Genomics and Health (GA4GH); and Stephanie Devaney, PhD, Deputy Director of the All of Us Research Program.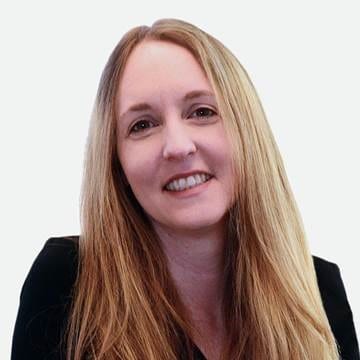 First, Stephanie shared the overall goals of the All of Us Research Program, including serving as a rich, longitudinal resource, focusing on a diversity of program participants, and building tools and capabilities to support broad diversity of researchers using the data. Stephanie noted, "If we harness the right data and information in partnership with a diverse group of one million of us over many years, we will learn things about human health that will be game-changing."
The focus on partnership is an important part of All of Us, with a goal to work with participants and meet them where they are, to be able to develop a unique program to answer questions that have previously been out of reach for the genetics and genomics community.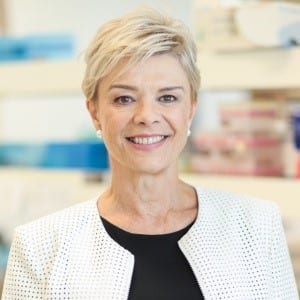 Kathryn then spoke about the efforts around integrating genomics data from these types of programs into clinical practice. She noted that millions of samples will need to be collected in order to address some rare and/or complex diseases like cancer. Some of the biggest challenges to this effort are the silo-ing of data by type, disease, country, and institution; and questions about how to approach regulation, consent, and data sharing.
GA4GH is focused on these issues, working to accelerate progress in human health by establishing a common framework of harmonized approaches to enable effective and responsible sharing of genomic and clinical data. The alliance currently has more than 700 partners across 90 countries with a goal of having a virtual cohort of more than 60 million samples by 2025. Programs in the alliance include the All of Us Research Program Stephanie discussed, as well as the Australian Genomics Health Alliance, led by Kathryn.
To learn more about the processes and protocols being used by All of Us, GA4GH, or the Australian Genomics Alliance, watch the full webinar recording.
Thank you to our webinar sponsor, Illumina, whose sequencing and array technologies are fueling advancements in life science research, translational and consumer genomics, and molecular diagnostics. For more information, please visit illumina.com or contact their population genomics team at populationgenomics@illumina.com.