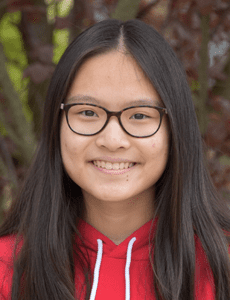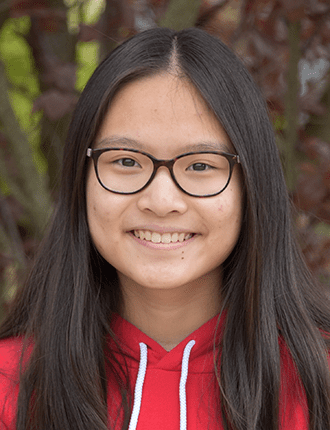 The month of April is a time of celebration in the human genetics and genomics community. Researchers work year-round to drive discovery and new applications across all facets of research, medicine, and society. On DNA Day (April 25), educators and the public at large dedicate the day to these discoveries and their impact on all lives. At ASHG, it is an important opportunity to connect the work of our members with the next generation of human geneticists, their teachers who foster their growth, and those seeking information about human genetics research. ASHG's DNA Day celebrations were developed by the Public Education & Awareness Committee (PEAC) to engage people around the world across the spectrum of expertise, resources, and access.
2023 DNA Day Essay Contest Winners' Announcement
Over 950 students from nearly 30 U.S. states and 40 countries submitted an essay about the meaning of the theme of the ASHG 75th Anniversary, "One Humanity, Many Genomes" to them. In a demonstration of the truly global reach of the contest, the number of submissions from countries outside of the United States has risen in recent years. This year, there were increased promotional efforts to reach students across the United States, including exhibiting at the National Association of Biology Teachers' conference to connect with biology teachers around the country. After two years of winner spots being awarded to students outside of the United States, the first and second place spots were awarded to students located in the United States. Honorable mention students were based in locations from Kazakhstan to Texas. Nearly 200 ASHG members volunteered to review, score, and provide feedback on essays. It is a unique opportunity for students to receive feedback directly from genetics professionals. Thank you to the 2023 judges and congratulations to the 2023 winners! View the winners and their essays on the 2023 DNA Day Essay Contest results page.
And, for the first time, ASHG taped an interview with the DNA Day Essay Contest winner and their teacher. Watch the video below to hear how 2023 winner Jennifer Zhong approached her essay.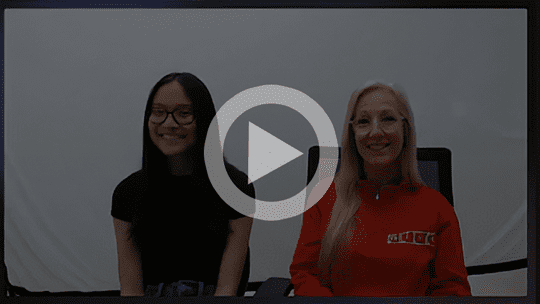 ASHG's 75th Anniversary Celebrations Begin with Top Milestones and Forward-Looking Advances
DNA Day was especially impactful within the ASHG community this year as it launched the Society's 75th anniversary celebrations. It began with the debut of the celebrations page for members and the public, including a brand-new timeline of top milestones in the field from the last 75 years and forward-looking advances for the coming decades. Members of the American Journal of Human Genetics (AJHG) Editorial Board worked to create a comprehensive list that encompasses the important moments that have advanced our field to the current moment and captures what this group looks forward to in the near future of human genetics and genomics research. Refresh your knowledge of how the field got to its current point and compare the forward-looking advances with your own list of what you are excited to see happening in  the field.
Social Media Campaign
Members of PEAC took the opportunity of DNA Day and reflecting on the Society's upcoming anniversary to recognize people who have contributed to the field over the decades. The group compiled a list of people whose work they admire and wish to recognize. Names were shared on the ASHG Instagram page and can now be found as a saved highlight labeled "Genetics Heroes" under the page biography. This is a small representation of the people PEAC wished to highlight.
Whose work in the field do you admire? If you would like to acknowledge someone, please send their name, short description of why you admire their work, and their photo (if available) to dnaday@ashg.org. Or share with us on Twitter @GeneticsSociety.
Fact Sheet and Webinar: Career Paths in Genetics
Genetics education doesn't end after DNA Day. Each year's question is crafted to encourage students to broaden their understanding of and interest in human genetics beyond what is taught in a standard biology curriculum. How can we support these students once their interest is piqued? On DNA Day, a new Discover Genetics fact sheet was released to demonstrate a snapshot of career paths and the degrees needed. In coordination with the fact sheet, PEAC hosted a webinar titled "Inspiring the Next Generation: Engaging Your Students in Sciences and STEM Careers through Genetics". Genetics professionals provided an outline of the different educational and career paths, and steps along those paths, that students at the middle or high school level can begin to pursue now, all with their own real examples.
AskScience Reddit Panel
The Reddit science community gathered on April 28 to participate in a panel with PEAC members about the ancestral and genealogical connections between people in different geographical locations. During this free, all-day event, members of the AskScience Reddit community around the world submitted their questions to the five-person panel. Panelists included Arvind Kothandaraman, Lord Jephthah Joojo Gowans, PhD, Sureni V Mullegama, PhD, Nancy Sey, PhD, and Christina Vallianatos, PhD. Questions ranged from why and how genes are presented in different groups, to whether human migration and settlement theories have been challenged by the increase in sequencing of genomes from ancient sources. The panel has been archived and is available to view at any time.
Engagement can continue throughout the year. DNA Day is a day dedicated to celebrating discoveries and their applications. Let it be a starting point, a catalyst to connect with local communities and classrooms. By joining the Genetics Engagement and Education Network (GENE Network), ASHG members can volunteer as a resource for members of the public to answer their questions about human genetics and genomics research. Hold a lab tour, provide guidance in education paths, or conduct an experiment.  We look forward to celebrating with you next year!