The ASHG Board of Directors met on April 20-21 for its spring meeting in Rockville, MD, to review FY23 program progress and set FY24 goals; review FY23 fiscal performance and approve the FY24 budget; and learn about plans to celebrate ASHG's 75 years of scientific achievement, among other items. The following overview highlights key discussions.
ASHG's 75th Anniversary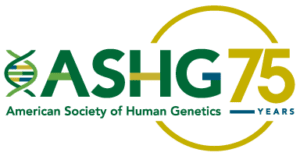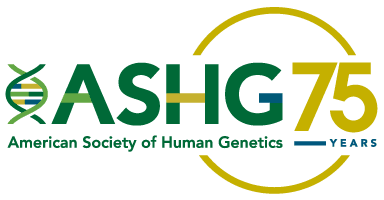 The Board reviewed plans for the launch of ASHG's 75th anniversary celebrations that kicked off with DNA Day on April 25 and the release of a timeline, created by members of the American Journal of Human Genetics (AJHG) Editorial Board, on the Society's public-facing website Discover Genetics. The timeline showcases key milestones in genetics and genomics and the tools that have made so much progress possible. Looking to a bright future for genomics, ASHG also highlighted forward-looking advances. Following these initial releases, ASHG plans to widely communicate them as well as launch other celebrations, including a celebratory reception at ASHG 2023, commemorative merchandise, interactive signage and events at the annual meeting, media coverage, AJHG content highlighting Society history, and a special video celebrating 75 years of human genetic and genomic research.
Program Activities and Decisions:
Diversity, Equity, and Inclusion: Continued Action Plan Implementation: The Board discussed ASHG's continued commitment to diversity, equity, and inclusion (DEI) as a scientific and societal imperative. In the next fiscal year, the Society plans to host a partnership summit with Historically Black Colleges and Universities (HBCU) to identify potential collaborative opportunities. The summit's goals will be to learn from and engage HBCU leadership to celebrate HBCU excellence in biological research, identify shared areas of interest to advance genomics research and its workforce, and build potential future programs, which the Board will then discuss in spring 2024. As part of early work, ASHG will solicit guidance from HBCU stakeholders among the Society's membership such as volunteer leaders and members who are affiliated with HBCUs or those who have existing partnerships with HBCUs. Additional DEI actions in the new fiscal year will include the creation of an online DEI training resource on implicit bias and antiracism, and continued cultivation and integration of DEI in existing functional areas such as the annual meeting, digital programming, advocacy and policy, communications, and governance.
Given interests of ASHG's Professional Practice and Social Implications (PPSI) Committee, the Board discussed the important and complex topic of genomics research and disability. It recognized the breadth, scale and importance of this topic and the many stakeholders to engage, which span patient, medical, research and ethics communities. The Board agreed any activity must be undertaken with care, humility and in partnership with a broad coalition of partners including NIH Institutes and Centers especially NHGRI, which has programming that incorporates all these perspectives. In the year ahead, ASHG will engage with NHGRI on this topic and explore courses of action.
ASHG Awards Program:  Following Board discussion earlier in the year, the group discussed policies and processes for the Society's Awards programs. While initially sparked by the release of the "Facing Our History – Building an Equitable History" report, the Board realized it had a larger opportunity to discuss the purpose of the ASHG Awards program, affirm its importance, establish some initial policies, and be more explicit about the program's intent and consistent with award names. The Board has determined that the primary goal of the program is to "recognize, celebrate and cultivate attributes that are central to ASHG's mission" rather than recognize any one individual.  Descriptive titles (e.g., the Mentorship Award or the Lifetime Achievement Award) will explicitly convey such attributes and in that way, be clearer to our broad community and more useful for recipients.  Associated policies will be instituted in 2023 and 2023 awards will be given under the new names (see related story).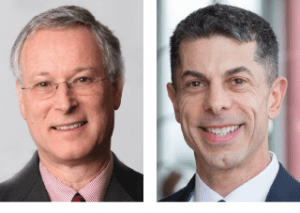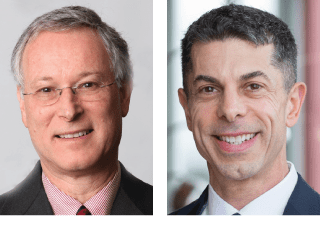 Publishing Leadership: Michael Bamshad, MD, Editor-in-Chief of HGG Advances, joined the Board meeting to update the group. He highlighted the open access journal's submission rates, discussed the addition of new Associate Editors, and provided information on article citations and transfers. He stated that submissions continue a modest growth trajectory and presented data about the growth in transfers from AJHG to HGG Advances that expands authors' ability to publish in an ASHG journal. Bamshad said he continues to seek opportunities to add new content and noted that HGG Advances, along with AJHG, recently joined the Cell Press Community Review program. Additionally, he mentioned that the journal is expected to receive its first Impact Factor this summer. Bruce Korf, MD, PhD, Editor-in-Chief of AJHG, presented recent journal data on submissions, transfers, and review time. He reported that the Impact Factor of AJHG is 11.04, which is a rise over the past few years. Finally, Korf noted that AJHG continues to look for ways to engage with international authors to expand the global visibility of the journal and to encourage high-quality submissions.
The Board also heard from an AJHG Publishing Working Group of Board members which is monitoring and discussing evolution in public access to journal articles and potential implications or directions for AJHG. The full Board discussed the value and importance of maintaining AJHG's strong reputation, while continuing to build and maintain loyalty from authors and develop new growth strategies. The Working Group will continue to monitor directions in scientific publishing and report back to the Board.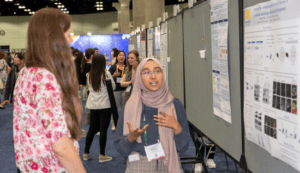 Annual Meeting: The Board reviewed progress toward the ASHG 2023 Annual Meeting, which will be held November 1-5 in Washington, DC.  The event will include an outstanding array of invited sessions, which the Program Committee selected from a large pool of strong submissions from members. In addition to invited sessions and plenary, platform and poster talks, events will incorporate recognition of legislative leaders who have been crucial supporters of genomics research and create opportunities for congressional members and staff to visit the annual meeting, and the Society will host a major 75th Birthday Party at a unique Washington location and encourages members to register. The Board also reviewed the future cities list and voted to maintain the current line-up. Out-years 2032 and 2034 will be under consideration in the next few years.
Steering Towards Financial Stability Amid Ongoing Uncertainty
ASHG remains a financially secure and healthy organization and continues to steer carefully through the financial implications of the pandemic and return to its full programming, and the Board noted that ASHG's financial performance was net positive through the major pandemic years of FY20-FY22. However, FY23 performance did not meet budget, which had anticipated a faster return to participation in-person meetings and did not fully factor in the unexpected historic inflation and price increases seen worldwide through much of the year. Thus, while the 2022 meeting was a scientifically vibrant first meeting in 3 years, attendance and exhibits revenue were lower than budget and expenses were considerably higher due to the venue location and added inflationary pressures, resulting in a forecasted loss of $1.2M compared to a budgeted loss of $300,000. ASHG's Treasurer Susan Slaugenhaupt, PhD, assured the Board that the Society can accommodate the slower return to breakeven given our strong financial fundamentals. The FY24 budget approved at the Board meeting does envision that breakeven status and would continue investment in programs while containing costs until the resulting performance of ASHG2023 is known. Meanwhile, staff will use FY24 to assess opportunities for operational efficiencies while maintaining strong programs.
Board Governance, Strategic Planning
The Board continuously assesses its governance practices, including how to encourage and facilitate participation in governance bodies and ensuring a sustained strategic direction. In April, the Board reviewed the many decades-long practice of providing a single candidate for ASHG President alongside a competitive election for director positions, and how this hybrid approach fits in with current trends in association governance. There was good discussion and clarification that it serves more to ratify a timely decision by the diverse Nominating Committee, while the director positions are competitive, and the Board noted that all candidates are nominated by members. The Board asked that staff develop an educational resource for the website about these topics in months to come, and they will continue to discuss emerging learning on best governance practices.
As the Board continues in its strategic planning period, the group will meet in late July for a two-day retreat to continue that work and will be on track to complete a plan for review and approval in November. During the spring meeting, the Board reaffirmed its guiding intent to serve the genetics and genomics community in the U.S. and worldwide, including working in valued partnerships with other organizations to leverage different strengths and interests, and to respond most effectively to areas of rapid field growth. It continues to express interest in genetics and genomics in developing regions, highlighting those countries with high growth potential.
The Board's next formal meeting is scheduled for October 31-November 1, in Washington, DC, just prior to the start of ASHG 2023, which will run November 1-5.