By ASHG President Gail Jarvik, MD, PhD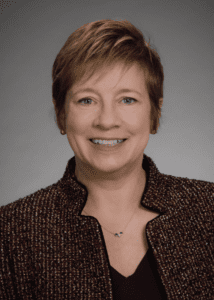 Despite a second year of pandemic challenges, this year proved to be a remarkable year for science, human genetics and the Society. First, the world saw science take center stage with the roll out of a safe and effective vaccine in record time. As we know, that milestone was only the most visible achievement driven by a decades-long basic, translational and clinical science agenda, including major contributions from human genetics.  We also saw the completion of the human genome, giving us a more thorough understanding of DNA structure and function and informing our continuing leadership to treat and cure rare and common diseases. Additionally, there was major progress in precision medicine to guide strategies for prevention, diagnosis, and treatment of disease.
Just as we realized new directions and achievements for science, so did our society. Amidst upheaval, we pushed forward and established new ways to provide resources to the community. It was a year of resilience, innovation, and progress that will serve our community well in the years to come.
On behalf of ASHG's Board of Directors, I'm proud that we were able to serve and build through this extended challenging period. I have seen the inner workings of this wonderful organization we call a professional home – through something it has never faced before. I want to thank the Board and staff members, who all brought considerable time, teamwork and insight to so many important questions. Everyone wrestled with complex issues including the need to host virtual meetings; strategies to support and provide relief to our members; how to maintain and deploy our financial strength through this period; innovating and deepening our commitment to equity programs; and considering ongoing shifts in scientific publishing. Everyone worked together to navigate these issues in the best way possible. I have a great deal of pride in how this diverse group of researchers joined forces to steer the organization, bringing varied perspectives to create a united way forward. In this team, I want to convey how crucial the staff is to the success of many of these items and how they stayed the course through a period of many challenges and a great deal of upheaval.  I am grateful to be president and although I wish we could have been together this year I am proud of what we accomplished.
Along the way we have served the membership through excellent online programs that saw tremendous uptake, built on our equity and diversity programming, and strengthened our digital foundations and communications channels that allow us to connect. These will endure and serve future generations of geneticists for years to come. Finally, the Society took another crucial step forward in connecting us through the development of shared interest groups (SIGs) and ASHG Connect. This online community platform, now in its infancy, will grow even as we return to in-person meetings, enabling us to share ideas and receive quick responses year-round from others with similar interests or concerns. As human genetics and genomics advances, this is a pivotal opportunity for us to communicate with each other and share science that will lead us forward well into the 21st century and beyond. I'm excited to see how we continue to build.
Most of all, I want to thank you – ASHG members – for being so enthusiastic and resilient in the face of this challenge because, in the end, your commitment to science is what matters most. You were challenged to work in new ways and to foster teamwork in your labs and you did so in remarkable ways – the annual meeting program and pages of our two journals are just two of the places to see all the exciting discoveries you are driving forward. The extended ASHG leadership, all member volunteers, have also gone the extra mile from taking committee meetings while on the road to making yourselves available to guide many ongoing programs for our community of geneticists.
Through all the change and challenge this year, we found a way not just to persevere, but to innovate and to thrive. Serving as ASHG president during such remarkable times has been a privilege: somewhat daunting to start, but a delight to see what we have achieved that will provide even stronger foundations for our future than we had before. We look forward to continuing to share the bright future that has been built with you for the years to come.
Thank you for all your support.