ASHG Connect: Your Online Member Community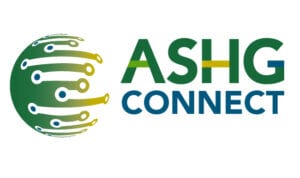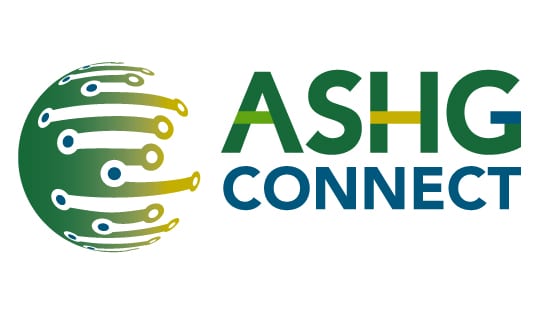 ASHG Connect is ASHG's newest member benefit: an online community and Shared Interest Groups (SIGs).  This is where you can actively Connect, Communicate, and Collaborate with fellow ASHG members, staff, and leadership plus meet others with similar ideas, interests, and issues.
ASHG Connect has been brought forward thanks to the work of ASHG's Membership Engagement Committee. The Committee has stressed the importance of being able to communicate with peers professionally and ASHG Connect was implemented. We hope that through regular dialogue and information sharing, you will form new, stronger professional and personal connections within the scientific community.
Review the ASHG Connect instructional video to learn tips and tricks of how best to navigate the platform.
There will be three Shared Interest Groups (SIGs) to start. Members may join one or more SIG:
Bioinformatics and Computational Methods

Mission: The Bioinformatics & Computational Approaches community is a committed space to discuss the following topics: Computational Approaches, Combining methods together (GWAS with RNAseq with ATAC-seq, etc.), Statistical Genetics, Informatics, Polygenic risk scores.

Phenotypes & Genotypes

Mission: The Phenotypes & Genotypes community is a committed space to discuss the following topics: Medical genomics, Clinical utility of genomic diagnostics, Variant curation and interpretation research and validation, Gene discovery, Animal models.

Emerging Laboratory Technologies

Mission: The Emerging Laboratory Technologies community is a committed space to discuss the following topics: Wet Lab Approaches, Advances in functional genomics, Omics (molecular effects of variants) technologies, Biological mechanisms, Gene editing/Sequencing technologies.
Scroll below for instructions on how to join a SIG or SIGs.
ASHG Connect will also feature several open communities across scientific disciplines including:
Open Forum

Mission: The Open Forum is where ASHG Members can post anything and everything that does not fall into any other SIG or Community. Members can use this community to chat with one another about non-science related topics as well. ASHG Staff will also use this community to post announcements or general news.

Diversity Equity and Inclusion

Mission: The Diversity, Equity, and Inclusion (DEI) community is a committed space for fostering productive discussion about DEI as well as to share knowledge and resources among peers. It seeks to ensure that everyone has the opportunity to connect, contribute to the conversation, and amplify diverse voices, perspectives, and insights within human genetics and genomics. This community also serves as a place where members share strategies for enhancing workforce diversity, engagement of underrepresented groups in research, and advancing leadership opportunities in science that cultivate inclusive excellence.

Early Career/Trainee

Mission: The Early Career/Trainee community is a committed space for those who are in the early stages of their career to seek support from one another. This community can be used for career advice, grant and fellowship guidance, sharing challenges, perspectives, and successes, as well as a place to learn and grow. Early Career & Trainee member examples may include assistant/associate professors, junior scientists, graduate and medical students, and postdoctoral fellows.

Industry Scientists

Mission: The Industry Scientists community is a space for those ASHG members whose primary work setting is within industry. These members can share their science or communicate with each other regarding issues and challenges that are more common in this work setting. This can also be a place to share information on industry careers, on industry/academic contributions, etc.

Annual Meeting

Mission: This community serves as a space where those attending the Annual Meeting can come together and discuss sessions, ask questions, attend events or network with each other. ASHG staff will also post important deadlines and notices regarding the annual meeting in this community.
Submit ideas for additional open community here; please tell us how they differ from the above SIGs and communities. Ideas must be reviewed and approved by the Member Engagement Committee.

Sign up for a SIG today following these instructions.
Current ASHG Members:
Complete the SIG Signup Form.
Indicate which SIGs you would like to join and click Submit.
You should be able to access the SIG immediately when you login to ASHG Connect.
Non-Members:
In order to access ASHG Connect, you will need to become a member.
Navigate here to join or renew your membership.
Once you have selected your membership type, you will be asked if you want to add anything additional to your membership. This is where you can select which SIG you want to join.
After you complete the transaction, you should be able to access the SIG immediately when you login to ASHG Connect.
Questions?
membership@ashg.org
ASHG Connect Resources