Media Contact: Kara Flynn, 202.257.8424, press@ashg.org
For Immediate Release: Wednesday, July 20, 2022, 10:00 a.m. U.S. Eastern Time
ASHG is proud to announce the recipients of its 2022 annual awards, which honor outstanding scientific achievements as well as significant contributions to genetics and genomics education, mentorship of the next generation, and application of research for the common good. Congratulations to this year's awardees!
Short descriptions of these geneticists' important work are below, with links to full press releases about each.
ASHG will recognize this year's award winners in the weeks prior to the Society's annual meeting with a series of videos honoring their accomplishments. These videos will also be presented during the meeting.
Registration for the ASHG 2022 Annual Meeting, taking place October 25-29 is now open! Please visit the ASHG's website for more information on the Meeting.
---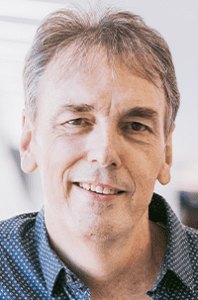 Sir Peter Donnelly, FRS, FMedSci is a world leader in human genetics whose work has been at the heart of what has been called the genomic revolution. He is an essential leader for many of the most important large-scale genetics projects of the last twenty years, enabling scientific progress on a previously unprecedented scale. He has made fundamental contributions to developing the mathematical and statistical methods underpinning much of the 21st century population and disease genetics research, which has revolutionized population genetics modelling. Dr. Donnelly is currently the CEO of Genomics plc, a pioneering healthcare company that aims to transform health through the power of genomics.
The William Allan Award recognizes substantial and far-reaching scientific contributions to human genetics, and was established in 1961 in memory of William Allan, MD (1881-1943), one of the first American physicians to conduct extensive research on human genetics and hereditary diseases.
---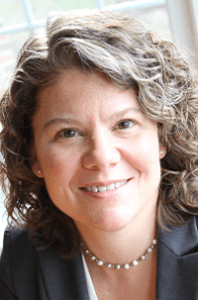 Heidi Rehm, PhD, FACMG has dedicated much of her career to rigorous and consistent clinical variant interpretation. Her remarkable commitment to open data and data sharing has shifted the attitude of the entire clinical genetics community. Her accomplishments and positions she has held are numerous, which is indicative of her qualifications for an award that requires recipients to make significant scientific contributions in the last decade. These positions include past chief laboratory director at the Mass General Brigham Laboratory for Molecular Medicine, medical director of the Broad Institute's clinical lab where she has innovated in genetic and genomic testing for clinical and research use, and co-director of the Broad Center for Mendelian Genomics and the Matchmaker Exchange advancing gene discovery for rare diseases, among many other positions.
The ASHG Curt Stern Award recognizes genetics and genomics researchers who have made significant scientific contributions during the past decade.
---
2022 Arno Motulsky-Barton Childs Award for Excellence in Human Genetics Education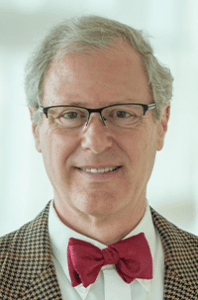 Maurice Godfrey, PhD has a decades-long commitment to engaging with Native American communities on topics in genetics. He began by leading a National Institutes of Health program to bring science to schools and communities on Indian reservations in Nebraska and South Dakota. He has created and maintained relationships and trust with Native American leaders, communities, schools, teachers, and students. The activities he has created run the gamut from traditional classes, scientific games and reasoning, and visits from people from their own communities for whom engagement in science is something to be shared and enjoyed.
The ASHG Arno Motulsky-Barton Childs Award for Excellence in Human Genetics Education recognizes those who have made significant contributions of exceptional quality and great importance to human genetics education.
---
2022 Victor A. McKusick Leadership Award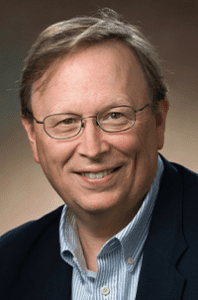 David L. Nelson, PhD is one of the longest-serving members of the ASHG Board of Directors, having served two terms as Secretary, one as Editor of the American Journal of Human Genetics, and one three-year term as President. In his research, Dr. Nelson was a scientific leader and co-discoverer of the mutation that causes Fragile X syndrome as an expansion of a trinucleotide repeat in the FMR1 gene by applying the Polymerase chain reaction PCR. His contributions led to the description of mutations in genes causing Lowe syndrome, Incontinentia Pigmenti and FRAXE syndrome. Additionally, he was an early contributor to methods used to map and sequence the human genome, beginning as a graduate student using introduced selectable genes to enhance somatic cell genetic mapping. Dr. Nelson's efforts to initiate human genome studies at Baylor College of Medicine and to define genes underlying X-linked disorders led to description of unstable repeat sequence mutations in Fragile X syndrome.
The ASHG Victor A. McKusick Leadership Award is bestowed upon an individual who has exhibited exemplary leadership and vision in advancing the ASHG mission through the promotion and successful assimilation of genetics and genomics knowledge into the broader scientific community in areas ranging from science, medicine, public policy, and/or health.
---
Meow-Keong Thong, MD has been instrumental in establishing genetic counseling in Malaysia, having created the Genetic Counseling Society of Malaysia. He himself is the first board-certified clinical geneticist in the country and had spent his sabbatical on a Fulbright scholarship at the CDC National Center on Birth Defects and Developmental Disabilities. Dr. Thong's research has helped parents, children, underserved Asian populations, and Malaysian society as a whole. With his expertise in rare disease, he has introduced and indeed worked tirelessly behind the scenes to bring genomic diagnostic tools and treatments for children. Due to his contributions, the first patients with Gaucher and Pompe disease as well as spinal muscular atrophy in Southeast Asia were treated with enzyme replacement therapy and gene therapy, respectively in University of Malaya Medical Center.
The ASHG Advocacy Award recognizes individuals or groups who have exhibited excellence and achievement in applications of human genetics for the common good.
---
Cinnamon Bloss, PhD has mentored over 25 trainees who have first-authored more than 20 peer-reviewed articles and dozens of conference abstracts. Dr. Bloss approaches mentorship with encouragement, opportunities for success, and collaboration. She is praised by her mentees as leading with empathy and compassion. Her passion for research and steadfast encouragement has transformed trainees by imprinting a lasting love for science, multidisciplinary collaboration, and commitment to social justice and equity.
The ASHG Mentorship Award recognizes ASHG members who have shown a sustained pattern of exemplary mentorship at the graduate student, postdoctoral, residency, or fellowship level.
---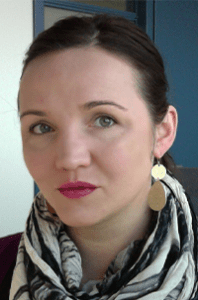 Eimear Kenny, PhD's work has expanded the global use of genetics by identifying population-specific effects in non-European populations and current limitations in genetic studies. Her research is considered to have moved the general research community forward in the need to center historically underrepresented groups in genomic discovery with a priority on clinical impact. She leads a number of projects, including PAGE, which outlined the benefits of genetic epidemiology in diverse populations for discovery, replication and finemapping across a range of traits, and CSER and eMERGE, utilized biobanks to both generate evidence and implementing solutions to better genomic medicine in diverse populations, particularly underrepresented minorities, as well as offered insight into how the discoveries can be implemented.
The ASHG Early-Career Award recognizes the contributions of genetics and genomics scientists in their first 10 years as an independent investigator.
* * *
About the American Society of Human Genetics (ASHG)
Founded in 1948, the American Society of Human Genetics is the primary professional membership organization for human genetics specialists worldwide. Its nearly 8,000 members include researchers, academicians, clinicians, laboratory practice professionals, genetic counselors, nurses, and others with an interest in human genetics. The Society serves scientists, health professionals, and the public by providing forums to: (1) share research results through the ASHG Annual Meeting and in The American Journal of Human Genetics and Human Genetics and Genomics Advances; (2) advance genetic research by advocating for research support; (3) educate current and future genetics professionals, health care providers, advocates, policymakers, educators, students, and the public about all aspects of human genetics; and (4) promote genetic services and support responsible social and scientific policies. For more information, visit: http://www.ashg.org.
6120 Executive Blvd, Suite 500 | Rockville, MD 20852 | 301.634.7300 | society@ashg.org | www.ashg.org
Connect with ASHG on Twitter (@GeneticsSociety) | Facebook | LinkedIn