ASHG Connect, an exclusive member benefit and online platform, is now in its third month since it has made its debut in May of 2021. In just a few months, member conversations have been building on a number of important topics in the field including auditory dysfunction, population frequency, single cell technologies, and others. As the platform continues to build its user base, ASHG's Membership Engagement Committee (MEC) will work together to find ways to create a space where the Society's members can connect on an array of topics.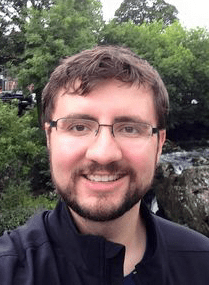 As part of the work to continue to foster and grow this member online community tool, a number of new open forums within the platform have been created, including those focusing on ASHG's Annual Meeting where users can network with colleagues, discuss sessions, and receive important deadlines and notices from ASHG staff; Diversity, equity, and inclusion (DEI), which is a committed space for fostering productive discussion about DEI as well as to share knowledge and resources among peers; Early Career/Trainee members where those in the early stages of their career can seek support from one another; Industry scientists where users can connect and share with other scientists from around the world about successes and challenges in research.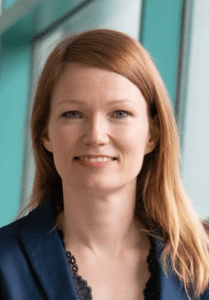 In addition to the open communities, ASHG Connect also has three Shared Interest Groups (SIGs) available for members to forge deeper conversations on the topics specialized to their work in the field. These three SIGs were specifically created by the MEC to provide a space where members who are interested in the topics can share articles for commentary, discuss new research, and take part in cross lab collaborations that will lead to new discoveries.
In order to learn more about this new tool, ASHG talked with Incoming Chair of the MEC, Doug Dluzen, PhD, and committee member, Minna Kaikkonen-Määttä, PhD, to learn more about the exciting discussions happening in ASHG Connect, while gaining more insight on SIGs, and what members can look forward to as the platform continues to build upon its momentum since the initial launch.
What are some of the exciting conversations you have been seeing in the platform since the launch of ASHG Connect?
Dr. Dluzen: I've enjoyed reading the conversations in our Phenotypes and Genotypes Community. Researchers are posting questions about analyzing sequencing data from the gnomAD database and it has been an opportunity for researchers to connect on best practices.
Dr. Kaikkonen-Määttä: In general, I have really appreciated reading the articles being shared in the platform. It captures the breadth of the field and what's new with the latest research. It serves as a great opportunity to engage and share insights with other members and that is what ASHG Connect is all about!
What are Shared Interest Groups (SIGs) and how can ASHG members benefit and utilize those within the ASHG Connect environment?
Dr. Dluzen: The SIGs are meant to foster discussion on some of the most important topics in genetics research. There are currently three of them, focused on bioinformatics, emerging laboratory technologies, and phenotypes and genotypes. Members can actively or passively join these SIGs and connect with other interested geneticists to share news, trouble shoot research issues, or foster new collaborations.
Dr. Kaikkonen-Määttä: SIGs will allow people to select their area of interest for more in-depth discussion on the topics related to emerging methods in bioinformatics, laboratory technologies and new development in the field of phenotypes & genotypes (e.g., GWAS). The MEC selected these three broad categories as they would cover most of the research done by ASHG members and later one can envision subsections or subtopics under them. We definitely encourage ASHG Members to sign up and participate in the discussion or post information on interesting new studies in the field.
What are some tips you may give to new users if they are interested in joining a Shared Interest Group (SIG) but aren't sure how to get a conversation started or what content may spark interest from others?
Dr. Dluzen: As we build our online community, I think it's important just to share the latest research and provide some thoughtful discussion questions about each study. I've seen members share a paper and ask a technical question, or post a question related to a research problem. I think those interactions can spark conversations that benefit not only those who are posting, but those who are reading as well. I'm really looking forward to seeing how our community takes off during the annual meeting and after!
Dr. Kaikkonen-Määttä: Do not hesitate to contact the community managers! ASHG Connect community managers are in place to help you navigate the platform. If you are unsure of how to join a specific SIG or Open Forum group, don't be afraid to reach out to them. They are also available should you have questions about the type of articles or content you would like to share or if you have ideas for another open forum or discussion group you would like to see.
What are some of the goals the Membership Engagement Committee (MEC) has put forward to work towards in these next couple of months since the launch of ASHG Connect?
Dr. Dluzen: The MEC is all about providing opportunities for our membership to connect and meet with one another outside of our annual meeting. ASHG Connect is a way of strengthening collaborations and networking and sharing news about the latest publications in human genetics. Our committee is also hoping to establish an inclusive environment that supports the 'whole trainee,' as they navigate issues in the laboratory, whether with their research or with exploring ways to develop other essential skills.
Dr. Kaikkonen-Määttä: We are actively working to engage more people to join and post. We definitely encourage members to reach out to others they know within the ASHG member community and encourage them to join in on these conversations and use the platform as a space to collaborate. We look forward to utilizing the platform more as ASHG gets closer to the annual meeting as another way to recreate those insightful conversations that take place during those days as well as space to connect beyond the meeting.
In the coming months, the MEC, alongside Dr. Dluzen, will continue to work towards achieving a number of goals as they grow ASHG Connect's user base and awareness amongst the ASHG member community. Some of the outlined goals include:
The creation of member-curated content – both science and educational.
Creating more opportunities to foster connections between mentees and mentors.
Building an earlier stage pipeline for students entering the field of genetics and genomics.
To Sign up for a SIG today follow these three easy steps.
Complete the SIG Signup Form.
Indicate which SIGs you would like to join and click Submit.
You should be able to access the SIG immediately when you login to ASHG Connect.
For a complete list of SIGs and their corresponding missions, you can review them on the ASHG website. Be sure to also review the ASHG Connect instructional video to learn tips and tricks of how best to navigate the platform.