By: Srinitya Gannavarapu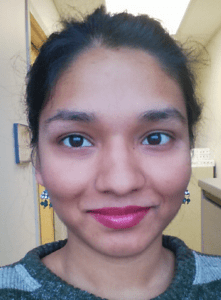 The COVID-19 pandemic has changed the world in many ways across societies. With this, the role of scientists and by extension, the work and perception of science trainees have also transformed. At an individual level, many have felt isolated and lost in the pursuit of their personal and professional goals. However, this phase has created an exciting and socially important opportunity for trainees to truly contribute to their respective fields of study in a more inclusive manner. 
We often hear people say, "this pandemic has taught us a lot about the importance of doing your own research". This concept of doing one's own "research" may elicit different emotions and thoughts in people across different fields. We are bombarded in our daily lives, through various and constantly present sources of narrative-driven information. At times, despite our best efforts, it is easy to understand how impactful this type of constant information accessibility can be on forming opinions and subsequently influencing decision-making. 
The past few years have highlighted the importance of proper rallying of think tanks and scientists, to shape policy about the pandemic and similar situations. However, what may have been lost in this effort, was the importance of trainee voices in helping the community understand and implement the policies shaped through the perspectives of the recruited experts. Although it may seem overwhelming, we can all take a few steps to help build a platform to 1) present accurate scientific information to a wide audience and 2) improve our own understanding and ideas of what, why, and how we are studying things. 
Use your existing social media.
Matta G (2020)1 wrote about the benefits of collaborative scientific communication to aid policy, management, and response efforts in pandemics. As trainees, developing professional networks through an effective online presence can enable such collaboration as you progress in your respective fields. Many of us use platforms such as LinkedIn, personal websites, and Twitter to consume personal and professional information. For example, implementing the tips provided by Flavio Frohlich (2020)2 can help you optimize your existing LinkedIn profile. Briefly, simple changes such as clarifying your language, and streamlining connectivity across your platforms can be useful in decreasing your workload while making your content accessible to a larger audience. 

Using your existing platforms to slowly present your own or interesting work in a non-technical and informative manner can be a great start to building your online voice! Invite your extended circle to ask questions and work on having conversations that meld opinions and perspectives with current knowledge. 
Record and present your thoughts and knowledge.
Whether you enjoy writing, talking, or listening to others, start showcasing your experiences. Use the perks of living in a world of apps that make it easier to create and present content. 

The American Association for Advancement of Science (AAAS) has held numerous virtual panels that discussed the challenges researchers have faced when communicating COVID-19-related information. In one such panels, a predominant discussion revolved around communicating science in a clear, and accurate manner. This is a skill largely sought after and often inadequately addressed during academic training. By starting to use your social media and knowledge consistently, you can improve how you convey information as your audience interactions evolve. 
Start. 
Lastly, like everything else in your journey, starting and staying consistent in your efforts will help every one of you develop into more well-rounded individuals and scientists. Too often, the communication of science has been left in the hands of professional communicators who have not been given a chance to fully conceptualize and understand the material they are being asked to present. The race to get information out has shadowed accuracy, devasting efforts to improve the general knowledge of our societies. A report by the World Economic Forum in 20203, highlighted the significance of people being able to effectively communicate their expertise to ease the anxieties of the public as well as guide public policy. 

Many of us choose to remain in our comfort zones, to communicate with only those that we feel will understand our work. However, a rapidly changing world plagued by life-changing circumstances like a pandemic requires science trainees and scientists to democratize knowledge and help society at large disseminate the current knowledge to appropriately question and understand policies and information being presented to them. 
Although the concept of building an online presence and voice is not novel, it is increasingly important for trainees and scientists alike to develop and refine the skill of communication to a larger audience, outside of their respective scientific bubbles. So, start today, and use your membership with ASHG as an additional platform to grow your online contributions.
References
Matta G. Science communication as a preventative tool in the COVID19 pandemic. Nature, 2020.

https://doi.org/10.1057/s41599-020-00645-1

Frohlich F. Ten tips to enhance your web presence as a scientist (trainee). LinkedIn, 2020.

https://www.linkedin.com/pulse/10-tips-enhance-your-web-presence-scientist-trainee-flavio-frohlich

Sholts S. Accurate science communication is key in the fight against COVID-19. World Economic Forum, 2020.

https://www.weforum.org/agenda/2020/03/science-communication-covid-coronavirus