Morteza Seifi, MS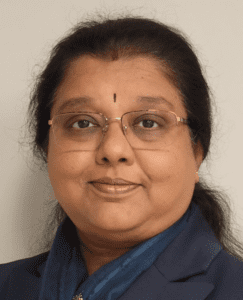 Meet Honey, a professional who has traversed different fields and industries throughout her career. Honey's background is in biotechnology, and her research interests have been focused on viral etiology, cancer mechanisms, and biomarkers for the early detection of cancer. Currently, she works at the Medical College of Wisconsin. Honey's career trajectory has been serendipitous, with one opportunity leading to another. She believes that her technical knowledge, budgeting skills, and understanding of lab operations have been transferable across industries. Honey has navigated challenges by using lessons learned from previous experiences, seeking insights from peers and senior leaders, and continuously learning. She credits her success to the support and guidance of her mentors, family, and peers. Honey's advice to those considering exploring different fields or careers is to keep an open mind, network, and be ready for change. You can follow Honey on Twitter @reddi_honey.
You've had a diverse range of experiences across different fields, can you tell us how you decided to explore these various paths?It was actually serendipitous. My Ph.D. was in biotechnology focused on viral etiology and cancer mechanisms that grew into biomarkers for the early detection of cancer by the time I had an independent research program. From there blossomed an interest in assay development, leading to a fellowship in Clinical Molecular Genetics. Starting with translational research and ending up in Molecular Diagnostics, though seems planned was not, it was more of one leading to the other.
What skills do you feel have been most transferable across these different industries?

Technical knowledge – Translational genomics, technology insights
Budgeting and maximizing what is available
Lab Operations – Understanding what the bigger picture is at all times

How have you navigated challenges in these different fields, and what lessons have you learned from those experiences?Using lessons learned from previous experiences and reaching out to peers and senior leaders to get insight into certain scenarios. Being an educator has definitely helped me be a constant learner allowing me to cope with challenging situations.
How has your previous experience helped you in your current role or venture?I was fortunate to have a Ph.D. in translational genomics that facilitated the technical understanding required for clinical genomics. My Ph.D. mentor drilled into me the absolute need for quality and reproducibility in an experiment. My fellowship at the Mayo Clinic, provided me with the tools and mindset to do my very best for the patient at the other end.
What advice would you give to someone who is considering exploring different fields or careers?Keep an open mind. Networking is key. Reach out to understand the expectations and be ready for change.
Have you had any mentors or role models who have inspired or guided you throughout your various pursuits?Absolutely. I have learned key points from certain individuals – strive for quality (my Ph.D. mentor), always try to be on the right (my husband), remember there are gray zones (not everything is black and white) – my mother and look at the bigger picture – my father. My husband is my greatest critic and strongest supporter. My girls were and continue to be my inspiration to be a better person every day for them. I am constantly learning and growing in different aspects.