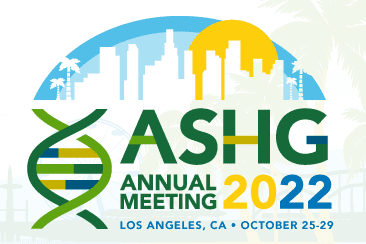 By: Srinitya Gannavarapu, BS, BA
Although the world scrambled to find a sense of normalcy in the digital sphere during the pandemic, its end presents a similar challenge—how do we go back? A few years ago, when trainees like yourself were asked about attending the annual ASHG meeting, the conversations about activities and opportunities probably differed from the more recent digital versions of the meeting. Although the digital platform was successful through the hard work of several committee members, the return to in-person meetings is both exciting and nerve-wracking! The Nascent Transcript had a chance to interview Dr. Erica Davis, ASHG Program Committee Chair, about what we should look forward to in the 'City of Angels' (Los Angeles).
What are you most excited about with the return to the in-person meeting this year?I am most excited by the return to an "in-person" format for the meeting. While I recognize that a virtual format is highly inclusive, meeting up again in person offers unmatched opportunities to attend events live, reunite with colleagues and friends, and forge new relationships with peers and mentors. The majority of my scientific network is built upon both planned and also serendipitous interactions at in-person conferences and I look forward to reinforcing and expanding upon my professional nexus at ASHG 2022.
What key takeaways do you hope attendees (especially trainees) will take from the ASHG meeting this year?The annual ASHG meeting is the major venue for our community to highlight emergent trends and set the course for future directions. I hope attendees will be able to place their current human genetics work within the context of the larger community, be inspired by others doing similar work, and imagine ways in which their research/clinical/educational/policy efforts could be part of multidisciplinary projects.
What advice or tips do you have for trainees to make the most of the meeting this year? Especially for those who may be attending in-person for the first time.Plan ahead! The ASHG meeting involves multiple days of exciting and diverse content and events. To maximize the meeting experience, I recommend that attendees take time to plan an individualized itinerary before arriving in Los Angeles. This includes familiarizing yourself with the scientific and networking events, selecting concurrent sessions of interest, and prioritizing posters to visit ahead of the meeting. Also, be sure to plan meetings with colleagues in advance because you are not guaranteed to spontaneously meet at the venue.
What should trainees looking to grow/improve their network focus on at ASHG 2022?Participate and interact with others as much as possible. There will be networking opportunities daily, which include a casual networking setting on opening night after the themed poster talks, multiple professional development events tailored to trainees, ample time during poster sessions to network with peers and commercial exhibitors, and an exciting networking event on Friday night.
Is there anything I haven't asked you about that you want to discuss related to ASHG 2022?One major goal is for knowledge transfer and networking to outlast and extend beyond the ASHG 2022 meeting. I hope that attendees will return to their home institutions and share highlights from their favorite oral and poster presentations with their colleagues. I also hope that attendees will implement new methodologies into their ongoing and future research. Finally, I hope attendees will maintain the professional connections made and look forward to attending the ASHG meeting in 2023!