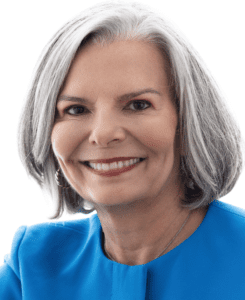 ASHG recently spoke with Julie Gerberding, MD, MPH, President and CEO of the Foundation for the National Institutes of Health (FNIH), on how this organization leverages expertise across a breadth of scientific industries to address complex health challenges and accelerate research, particularly in human genetics and genomics.  The FNIH is an independent, not-for-profit 501(c)(3) charitable organization that convenes public and private partnerships between the National Institutes of Health (NIH), other federal agencies, academia, life science companies, and patient advocacy groups. The FNIH's mission is to create and lead alliances and public-private partnerships that advance breakthrough biomedical discoveries.
What is the unique role of the FNIH in supporting biomedical research, and how is it engaged with human genetics and genomics specifically?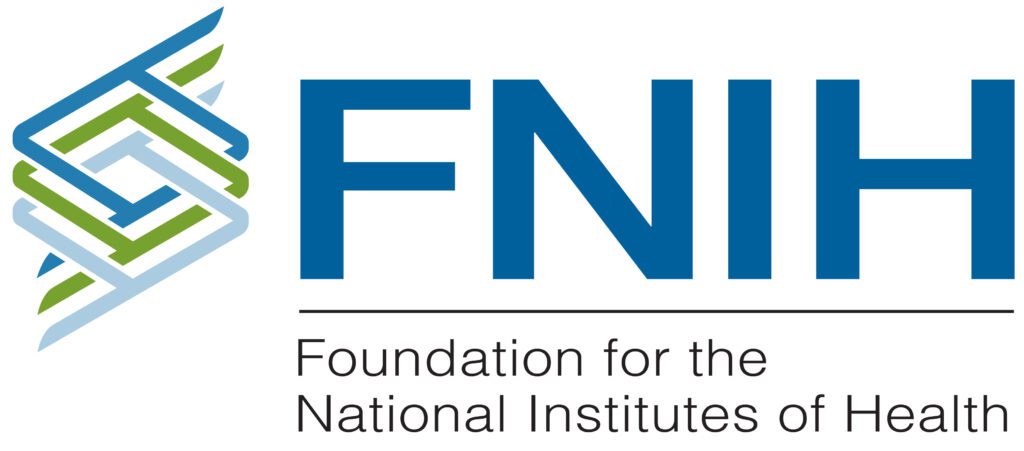 The Foundation for the National Institutes of Health (FNIH) builds agile research platforms using a team science approach that connects leading biomedical scientists at the National Institutes of Health (NIH) with their counterparts in life sciences companies, academia, and foundations. Together, we solve complex health challenges and build bridges to medical breakthroughs for patients, regardless of who they are, where they live, or what disease they have. The FNIH was established by Congress in 1990 as a not-for-profit charitable organization to support the mission of the NIH. We bring together the best scientific minds to accelerate new diagnostics, therapies, and potential cures.
Our largest efforts focus on designing and managing large public-private partnerships to address various therapeutic areas in the pre-competitive space, including cancer, heart failure, Alzheimer's and neurodegenerative diseases, rare diseases, and other diseases. The FNIH has a portfolio of projects—with elements or wholly focused—on human genetics and genomics. An example is our Accelerating Medicines Partnerships® (AMP®), including the AMP Program Bespoke Gene Therapy Consortium (AMP BGTC), which is fostering the development of gene therapies intended to treat rare genetic diseases that affect populations too small for viable commercial development, which is fostering the development of gene therapies intended to treat rare genetic diseases that affect populations too small for viable commercial development.
What makes science partnerships across a breadth of industries help to accelerate research, and what has worked especially well on human genetics and genomics topics?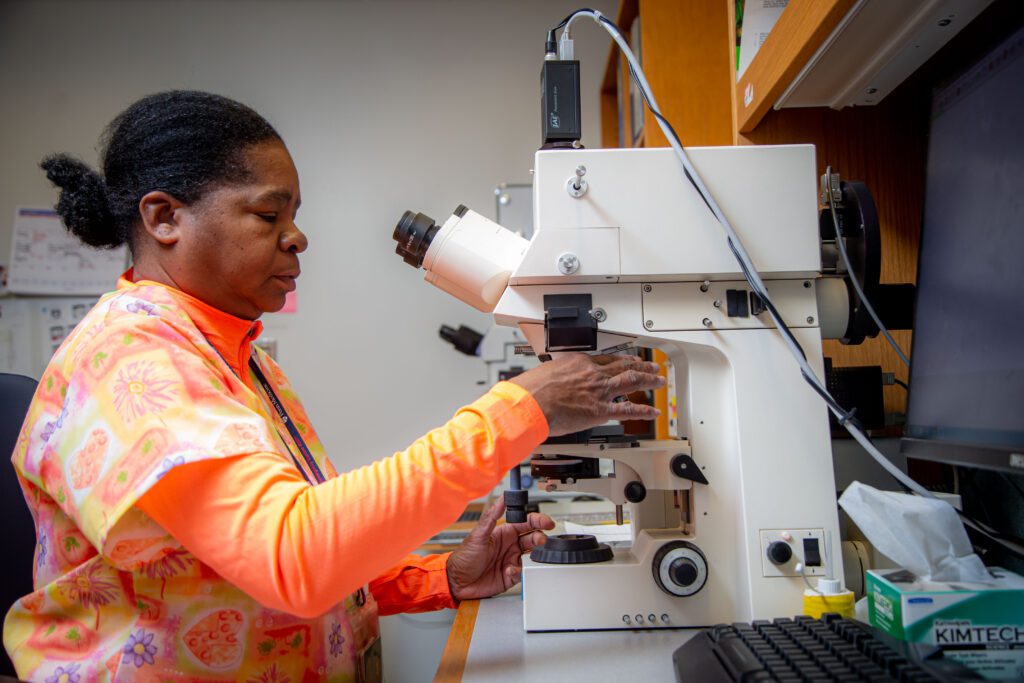 A successful public-private partnership is team science in its highest form. The FNIH works to ensure partnerships are aligned with each organization's core strategies and goals and are suited to the public-private partnership mechanism, meaning no single entity can achieve optimal results individually. We provide a clear value proposition—including access to scientific or technical expertise, data, and resources not otherwise easily available. These partnerships can drive stakeholder consensus across a particular initiative, providing additional benefits such as creating regulatory standards, reducing cost, providing economies of scale, and accelerating an aspect of the R&D process.
The Accelerating Medicines Partnership (AMP) programs are good examples of this collaborative model. Managed by the FNIH, the AMP programs unite resources of the NIH and private partners to improve our understanding of disease pathways, reduce research timelines and costs, and increase the chance of success for new targeted therapies. A critical tenet of the AMP programs is also rapid and broad data sharing of deep multiomic profiling data from over ten diseases. The FNIH is currently evaluating how to bring together the data from all these programs in a unified data sharing platform.
How does the FNIH approach bold goals like those in the reignited Cancer Moonshot? How does data sharing and cross-sector collaboration help to achieve these goals?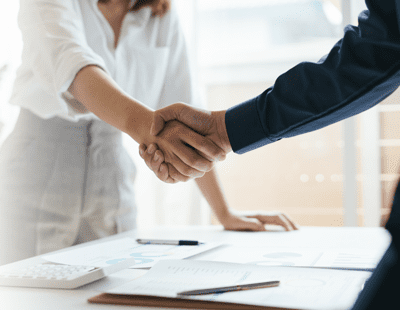 The FNIH approaches bold goals with speed and strong stakeholder support. The scientific and organizational challenges of addressing complicated treatment landscapes require energy, intellectual and financial resources, and expertise of multiple partners working in collaboration.
Our Partnership for Accelerating Cancer Therapies (PACT), a Cancer Moonshot 1.0 project, focuses on identifying, developing, and validating robust biomarkers to advance new immunotherapies for cancer. One of PACT's key goals is data sharing to further scientific analysis and understanding of immunotherapy. Ultimately, PACT will generate deep multiomic profiling data, from over 35 clinical trials studying immunotherapies, available to the scientific community.
When the world was faced with the COVID-19 pandemic, the FNIH quickly mobilized stakeholders to create Accelerating COVID-19 Therapeutic Interventions & Vaccines (ACTIV), a collaborative partnership that coordinated research and clinical testing efforts. Creating the ACTIV partnership was accomplished in an unprecedented two weeks, engaging more than 30 organizations across all sectors. This group prosecuted a portfolio of therapeutics to manage COVID-19, as well as aided in clinical and preclinical data sharing about the progression of the pandemic and outcomes of therapeutics and vaccines. Rapid, broad data sharing from ACTIV and other trials during COVID-19 was essential for progressing treatment in a timely fashion, allowing physicians to keep pace with the changing disease.
Given the recent publications coming out of the FNIH Biomarkers Consortium, what are the key takeaways from this project? How do collaborative partnerships fuel these discoveries?
The FNIH Biomarkers Consortium (BC) is another great example of FNIH's collaborative partnerships to address pressing needs in diagnosis and treatment of disease: the development and regulatory approval for biomarkers and outcome measures for disease.
Two recent publications, Case Studies for Overcoming Challenges in Using Big Data in Cancer and Challenges to Using Big Data in Cancer, were the result of a panel of experts convened by the Biomarkers Consortium Cancer Steering Committee. A question that guided the expert panel was how to use data entrusted by patients to change their lives as well as others who may face similar experiences.
Discussion focused on the potential of large research and healthcare data sets to generate insights to understand cancer and its treatments, with an emphasis on best practices in data sharing, integrity, and quality protocols, to create a roadmap for using data to change patient lives. Data is being generated rapidly, and yet most data remain compartmentalized, hindering the full potential of data resources. But by harnessing collaborations across disciplines and partnerships to address data complexities, we can ensure rigorous validation, sharing under a foundation of trust, and analyses of great integrity, thus optimizing data for the purpose of improving people's lives.
What are the challenges you hear most often from the private sector that researchers could help with to speed genetics and genomics advances?
We need a greater willingness to share genetic data with the larger scientific community, including industry and academia, at a faster pace. We also need to harmonize that data. While innovation is welcome, standardization is also important—allowing for data from multiple studies to be readily compared. Finally, experiments should be better designed to anticipate obstacles to regulatory acceptance and qualification.
How does the FNIH power science by training the next generation of researchers? What opportunities are available to early-career researchers looking to work at the intersection of biomedical research sectors?
Medical breakthroughs won't happen without the work of world-class scientists. That is why at the FNIH we make it our business to build bridges for the next generation of scientists. We have supported the work of more than 25,000 scientists in the past 25 years. We also honor the researchers who are pushing the boundaries of discovery and advancing the science to go from the bench to the bedside. The FNIH offers nationally recognized, annual awards and prizes to leading biomedical researchers across various disciplines, including the Lurie Prize in Biomedical Sciences and the Trailblazer Prize for Clinician-Scientists. We also offer fellowships and symposia and continually fund research and lectures that advance discovery. With dedicated support from partners and benefactors, our training programs provide opportunities for students of science from the high school through postdoctoral levels, crossing boundaries and cultures.