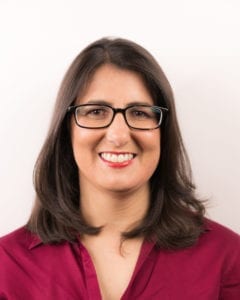 Diversity, equity, and inclusion are essential parts of ASHG's mission, vision, and values. As a Board member and inaugural chair of the Diversity, Equity, and Inclusion (DEI) Task Force, I have experienced first-hand the growth and urgency of infusing DEI across our work within the Society and more broadly the genetics and genomics field.
In April 2021, the ASHG Board of Directors considered and approved an updated Task Force Action Plan for fiscal years 2021 to 2023. This newly adopted Action Plan is guided by the ASHG 2019-2023 Strategic Plan and builds upon the 2020 Task Force Action Plan. Early investments of the first Action Plan focused primarily on expanding diversity and inclusion in the workforce, within research studies, and cultivating an inclusive environment among our ASHG volunteer leadership and membership. Additionally, this latest plan is responsive to the Board's recent guidance to develop a set of actions that seek to operationalize four strategic focus areas, which include:
Acknowledging and documenting a history of past indiscretions linked to racism, eugenics, or other systemic forms of injustice in the field,
Expanding and strengthening the pipeline of genetics and genomics research professionals from diverse backgrounds,
Sustained emphasis on increasing diversity and inclusion in research cohorts,
Development of a knowledge network and professional education opportunities for members.
The ambitious, yet concrete, set of actions presented to the Board demonstrates ASHG's commitment to being a leader in advancing diversity, equity, and inclusion within genetics and genomics. Below I highlight a few notable actions from the newly adopted Action Plan:
Establish an Expert Panel to convene, engage ASHG community, and develop a report, which may include seminal research, case studies, curated resources, perspective articles, and recommendations,
Create and provide an online training course on Implicit Bias & Antiracism tailored for genetics and genomics researchers,
Host a HBCU- ASHG Partnership Summit, which would bring together key stakeholders from multiple institutions to identify collaborative research opportunities for faculty and students,
In partnership with our journals, elevate the focus on health disparities, antiracism, health equity, and community-engaged/community-based participatory research,
Pilot an affinity group (e.g. special interest group) within ASHG dedicated to DEI interests and dialogue.
As my term as Chair nears an end, I am proud of the outstanding work we have accomplished. I feel confident that ASHG will implement the updated Action Plan with a keen eye towards celebrating our diversity and contributing our collective strength and unique capacity to ensure an equitable and inclusive community where "people everywhere realize the benefits of human genetics and genomics research." I also congratulate my colleague and former Board member, Neil Hanchard, MD, PhD on his appointment as the incoming DEI Task Force Chair. The DEI Task Force initially had a two year charge when it was created, but it has been extended because the ASHG Board of Directors recognized the importance that it continue for the next few years leading this important work. With Dr. Hanchard's leadership, our focused efforts and persistent commitment will continue.
–Dana Crawford, PhD is the current chair of ASHG's Diversity, Equity, and Inclusion (DEI) Task Force