Dear Colleagues,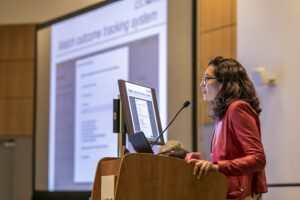 With the new year just around the corner, it is already time to start thinking about and planning for ASHG 2022! The Program Committee is soliciting proposals for invited sessions to showcase the most consequential and innovative work in genetics and genomics. Submitting an invited scientific proposal or interactive workshop proposal offers ASHG members the opportunity to directly participate in the development of the scientific program for the 2022 meeting. Through a rigorous review process, the ASHG Program Committee assembles the best program possible on a diverse set of topics in human genetics.
The invited scientific proposal submissions are now open and the interactive workshop proposal submissions will open mid-January.  Submissions for invited proposals are due January 26, 2022. Tips, guidelines and step by step instructions may be found here. Session proposals must be submitted via ASHG's online system.  After the deadline, proposals go under immediate review by the Program Committee.  Final decisions will be sent to all proposers in spring 2022
On behalf of all ASHG Program Committee members, I thank you in advance for your participation and efforts in making ASHG 2022 a great success.  I look forward to seeing you next fall in Los Angeles. For general questions or additional information, please send an email to programs@ashg.org.
Sincerely,
Erica Davis, PhD
ASHG Program Committee Chair
Submit Proposals