Posted By: HGG Advances 
Each month, the editors of Human Genetics and Genomics Advances interview an early-career researcher who has published work in the journal. This month we check in with Moran Gershoni to discuss his paper "A pathogenic variant in the uncharacterized RNF212B gene results in severe aneuploidy male infertility and repeated IVF failure."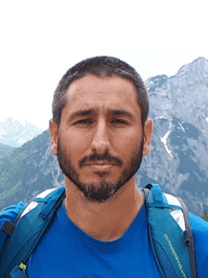 HGGA: What motivated you to start working on this project?  
MG: My interest in this project started with an evolutionary question: why is the prevalence of some so-called 'unfit' traits sometimes higher than expected? Nearly 15% of human couples ask for medical assistance to achieve a healthy pregnancy, and many will fail despite multiple attempts. Since infertility has a considerable genetic basis, this is a seeming paradox: Genetic factors that cause infertility directly prevent their transmission to the next generation. Therefore, such genetic factors are not likely to propagate within the population. Previously we have shown that one of the explanations for this is that hundreds of genes essential for fertility are expressed exclusively in males or females. Therefore, deleterious mutations in these genes do not affect half of the population (the opposite sex), who can pass them on to the next generations. Since many of these sex-specific fertility genes were uncharacterized when we started our study, we were motivated to uncover genetic causes of infertility. 
HGGA: What about this paper/project most excites you?  
MG: Two major points in this work particularly excite me: The first is the clearly multidisciplinary nature of this work. Starting from the clinic through embryology, computational and molecular genetics, continuing with comparative genomics, and ending with functional experiments in a living model, all of which comprise the puzzle pieces of the genes' role in human and animal fertility. The second is the discovery, most probably for the first time, of a genetic variant that not only explains the cause of male infertility but, even more importantly, points to the underlying cause of multiple failures in IVF treatments. Today there is a lack of understanding as to why some couples fail to achieve a normal pregnancy despite years of attempts.  
HGGA: What do you hope is the impact of this work for the human genetics community? 
MG: After nearly a decade of focusing on the genetic basis of human and animal fertility, my impression is that the medical and, to some extent, the scientific communities focus on promoting technologies for medically assisted reproduction, and fewer resources are invested in understanding the etiologies underlying infertility. I hope that this work will encourage more basic research in the field. 
HGGA: What are some of the biggest challenges you've faced as a young scientist? 
MG: As a scientist who just recently established his research group, I found it challenging to balance my central motivation of carrying out research myself and the need to manage the research group, including recruiting and maintaining staff, supervising students, and, of course, funding our activity. 
HGGA: And for fun, what is one of the most fascinating things in genetics you've learned about in the past year or so? 
MG: The COVID-19 pandemic is an event in which evolution, selection, and population genetics appeared in real-time and brought to light high-throughput technologies alongside computational tools that generated insights on a never before seen time scale.