Posted By: HGG Advances
Each month, the editors of Human Genetics and Genomics Advances interview an early-career researcher who has published work in the journal. This month we check in with Megan Leask (@LeaskMegan) to discuss her paper, "A Polynesian-specific missense CETP variant alters the lipid profile."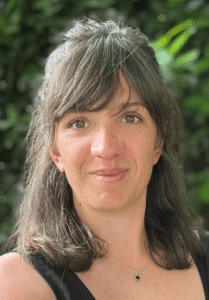 HGGA: What motivated you to start working on this project? 
ML: I was serendipitously connected with my mentor who has been working in this space for many years. When I started my postdoc, which was a step change from the work I had done in my PhD, it was the first time I could see that science could make an impact for my people. Although we still have a long way to go before this research truly benefits these population groups I could see "the light at the end of the tunnel" and I knew I wanted to be a part of that.
HGGA:  What about this paper/project most excites you? 
ML: This paper highlights the importance of reciprocal relationships with Indigenous and minority groups for improving participation in genetic research and what can be achieved when community engagement is done right. The study includes upwards of 5000 individuals of Māori and Pacific ancestry which would not have been possible without the massive collaborative effort of many scientists and community groups throughout NZ and Samoa. More than 15 years of consultation and dissemination has led to an incredible amount of trust between the scientists and communities involved and these relationships endure which means we can continue working towards the end goal of improving health outcomes for these populations.
HGGA: What do you hope is the impact of this work for the human genetics community?
ML: This study is just the first of many that will ultimately contribute to reducing health inequities for these population groups. Although the research focusses on one single high effect variant I think it illustrates the promise of genetics for underrepresented population groups. I also hope this work is an exemplar for the scientific community for how to approach genetics research in a culturally appropriate manner in underrepresented communities.
HGGA: What are some of the biggest challenges you've faced as a young scientist?
ML: For me it has been the uncertainty in employment which is ultimately tied to the precarious nature of funding in New Zealand as well as the US. Since my PhD was awarded, I have been in fixed term contracts lasting no more than two years for the last nine years and I think the unease surrounding this has been magnified since I have had my children. I have had to make difficult decisions including relocating to the US to follow employment opportunities. In addition to this navigating science as an Indigenous scientist has been challenging, I want to make a difference for our Indigenous people in New Zealand and sometimes that means going against the grain.
HGGA: And for fun, what is one of the most fascinating things in genetics you've learned about in the past year or so?
ML: What I am most fascinated with is how genetic variants in the non-coding regions of the genome might be involved in fine tuning biology. In this context I am really excited by the immense amount of data that is currently being curated in the 'omics space that will allow for comprehensive translation of non-coding disease associations and the potential for real biological insights for human health and disease and for all population groups.