Genetics Education and Engagement Fellowship

Rapid advances in human genetics and genomics research and personalized medicine are increasingly relevant to everyday life. Scientific advances have been paralleled by innovations in science education and public engagement. The American Society of Human Genetics (ASHG) and the National Human Genome Research Institute (NHGRI) co-sponsor the Genetics Education and Engagement Fellowship to support early-career genetics professionals wishing to transition to careers in genetics education and public engagement.
This fellowship program is for people with an advanced degree who are interested in developing and implementing genetic and genomic education, community engagement, and/or professional development initiatives for diverse K-12, undergraduate, graduate, post-graduate, professional or public audiences, including, for example, groups historically underrepresented in science, teachers, or students.
This fellowship provides experiences working with:
NHGRI's Education and Community Involvement Branch
ASHG's scientific, digital, career development, and public engagement teams
A third organization involved in science education or public engagement depending on the fellows' interests and career goals.
A bimonthly colloquium will provide dedicated learning about the many facets of science and public service. The program will include opportunities to engage directly with eminent researchers and leaders in federal agencies, congressional offices, nonprofit organizations, foundations, and other organizations dedicated to science in the public service.
Duration of Fellowship: 2 years
Start Date: July 1, 2024
Location: Bethesda, MD (NHGRI); Rockville, MD (ASHG)
Compensation and Benefits: Annual $79,000 salary plus benefits including medical, dental, and vision insurance; retirement plan matching; and a training/travel allowance.
The selected fellow will participate in three different rotations over the course of two years in the following three areas:
Education and Community Involvement Branch at NHGRI: Participate on a variety of projects related to genomics education at the K-12, community college, and healthcare provider levels, patient/caregiver education, and public/community engagement initiatives with people historically excluded from STEM fields. Previous fellows have developed digital educational resources, mentored youth interns, facilitated teacher professional development workshops, and evaluated program activities for effectiveness and impact.
ASHG: Fellows will have the opportunity to customize their experience by selecting from various educational programs at ASHG to work on based on their personal interest. Programs they may choose from include field-facing professional education and career development, tools for K-12 educators, training scientists in community engagement, or workforce diversity, equity, and inclusion.
Public or private organization involved in genomic literacy, genetics education, public engagement, science outreach, e.g., educational foundations, museums and science centers, curriculum development groups, professional societies, departments of education (optional).
In addition to regular fellowship responsibilities, the Fellows will have the opportunity to participate in colloquia and professional development events with other ASHG-NHGRI fellows.
Applicants for this fellowship must meet all the criteria below.
Applicants must:
Have earned (or will earn prior to the start of the Fellowship) an advanced degree (e.g., Masters, PhD, MD, or JD).
Have demonstrated expertise and/or interest relevant to genetics or genomics.
Be eligible to work in the United States as visa sponsorship is not available.
Employment offers will be contingent upon a satisfactory federal background check.
ASHG is an Equal Opportunity Employer, including for disability and veteran status.  All eligible applicants may apply.   The Society is committed to building a diverse and inclusive community of human genetics and genomics professionals, welcomes applicants from diverse backgrounds, and strongly encourages individuals to apply who:
Are from racial and ethnic groups that are underrepresented in the genetics and genomics fields;
Have a disability;
Are/were Pell Grant-eligible in college;
Are/were enrolled in Tribal Colleges and Universities, community colleges, Hispanic-serving institutions, or Historically Black Colleges and Universities (HBCUs);
Identify as LGBTQ+;
Were disadvantaged by life circumstances that have negatively impacted their educational opportunities; and/or
Have a demonstrated commitment to inclusion and support for a diversity of perspectives and backgrounds.
If you require reasonable accommodation for any part of the application process, please contact fellowships@ashg.org.
A complete application packet must be submitted by November 30th, 2023 and consists of the following:
Candidate information and contact information
Educational history
Candidate questions: Responses to each of the questions found within the online application (up to 400 words each)
Note: Education and engagement can be broadly defined, so please specify in your answers which area(s) in which you are most interested or want to focus (e.g., K-12, community engagement, field-facing professional education and career development, or diversity, equity, and inclusion).
Why are you interested in participating in this Fellowship?
How does this fellowship fit in with your longer-term career plan?
Describe your interest and/or previous experience in science education, engagement, or outreach activities. You may choose to highlight a particular project of which you are especially proud.
Optional: Describe your previous research experience at an 8th grade reading level.
How did you find out about the program?
Your CV or resume
Contact information for three professional references.
Characteristics of a Strong Applicant
Strong candidates will be early in their career path and demonstrate the following:
A passion for engaging with others about human genetics and genomics, whether with professionals, students, patients, or broader public audiences.
Excellent written and verbal communication skills; this includes the ability to explain complex topics adapted for the specific audience.
Some volunteer or paid experience in science education, public engagement, DEI initiatives, or similar.
A desire to advance sponsor organizations' interests in working with diverse communities.
A desire to grow professional skills such as project management, collaboration, and co-creation.
Applications will be screened for eligibility and reviewed by ASHG and NHGRI staff.
Top-ranked candidates will be invited for virtual interviews beginning in January. If necessary, a second round of interviews will be conducted in February.
Selected Fellows will be notified in spring.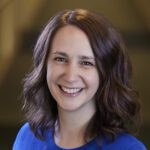 Beth Tuck
Chief, Education and Community Involvement Branch
National Human Genome Research Institute, NIH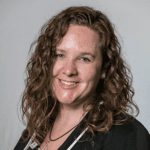 Alissa Ortman
Senior Director, Scientific and Career Programs
American Society of Human Genetics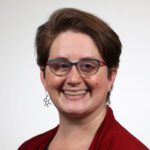 Kristin Lewis, PhD
Associate Director, Fellowship Programs
American Society of Human Genetics
Contact the program at fellowships@ashg.org or submit our Fellowship Interest Form to be notified about key Fellowship dates.