For Immediate Release
Wednesday, July 12, 2017
9:00 a.m. U.S. Eastern Time
Media Contact:
Nalini Padmanabhan
ASHG Communications Manager
301.634.7346
press@ashg.org
Geneticist to Receive Award at ASHG 2017 Annual Meeting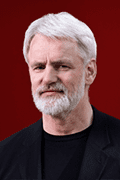 BETHESDA, MD – The American Society of Human Genetics (ASHG) has named Kári Stefánsson, MD, founder of deCODE Genetics, the 2017 recipient of the annual William Allan Award.
The Allan Award, which recognizes a scientist for substantial and far-reaching scientific contributions to human genetics, was established in 1961 in memory of William Allan, MD (1881-1943), one of the first American physicians to conduct extensive research on human genetics and hereditary diseases. Dr. Stefánsson will receive his award, which will include an engraved medal and $25,000 prize, on Wednesday, October 18, during ASHG's 67th Annual Meeting in Orlando, Florida. He will present his William Allan Award address immediately thereafter.
In 1996, Dr. Stefánsson founded deCODE Genetics with the vision of a large-scale population study in Iceland, a country with a relatively small, isolated, and homogenous population; a high-quality healthcare system; and extensive genealogical records. Through active engagement with the Icelandic population, deCODE has now collected DNA samples from more than 160,000 individuals and contributed greatly to public education about genetics in the country. Their work has inspired similar large-scale studies in other countries, including the UK Biobank and the United States' All of Us initiative.
Central to Dr. Stefánsson's approach is the use of a single unique identifier for each individual, which allows researchers to measure hundreds of different genotypes and phenotypes in the context of each other and has led to important insights. His group published an influential genetic map in 2002, and has identified variants associated with varied phenotypes, such as type 2 diabetes, prostate cancer, heart attack, and schizophrenia. Their research has also helped explain key biological processes, such as recombination, de novo mutations, and parent-of-origin effects.
Dr. Stefánsson has received numerous awards for his work, including the Sackler Lecture at MIT (2009), the European Society of Human Genetics Award (2009), the American Alzheimer's Association's Inge Grundke-Iqbal Award (2014), and the Federation of European Biomedical Societies' Sir Hans Krebs Medal (2016). He has published more than 500 articles in the scientific literature.
About the American Society of Human Genetics (ASHG)
Founded in 1948, the American Society of Human Genetics is the primary professional membership organization for human genetics specialists worldwide. Its nearly 8,000 members include researchers, academicians, clinicians, laboratory practice professionals, genetic counselors, nurses, and others with an interest in human genetics. The Society serves scientists, health professionals, and the public by providing forums to: (1) share research results through the ASHG Annual Meeting and in The American Journal of Human Genetics; (2) advance genetic research by advocating for research support; (3) educate current and future genetics professionals, health care providers, advocates, policymakers, educators, students, and the public about all aspects of human genetics; and (4) promote genetic services and support responsible social and scientific policies. For more information, visit: http://www.ashg.org.
9650 Rockville Pike | Bethesda, MD 20814 | 301.634.7300 | society@ashg.org | www.ashg.org
Connect with ASHG on Twitter (@GeneticsSociety) | Facebook | LinkedIn