Dear ASHG Members,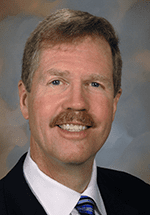 Today ASHG is releasing a new report on how human genetics and genomics is growing the U.S. economy and becoming increasingly integrated in healthcare and society. The new report, titled "The Economic Impact and Functional Applications of Human Genetics and Genomics," indicates that the human genetics and genomics sector contributes $265 billion to the U.S. economy annually. The Society is issuing this report as a new member tool for advocating for human genetics and genomics research and the need for increased public funding.
The release of the report marks the culmination of two years of work the Society conducted in partnership with TEConomy Partners, a research firm. ASHG commissioned and funded the report with additional generous contributions from Invitae and Regeneron.
The report indicates that:
The human genetics and genomics sector has grown five-fold over the last decade.
Human genetics and genomics research yields a substantial $4.75 return on every federal dollar invested in it.
The U.S. government invests $3.3 billion for human genetics and genomics research each year, mostly through NIH.
The sector generates to $15.5 billion in federal tax revenues.
Accounting for direct, indirect and 'induced' employment, the sector enables and supports a total of 850,000 jobs.
Other findings from the report:
There are eight major areas where human genetics is increasingly being applied to advance human health, including minable big data, identification of genetic predisposition to diseases, diagnosis of diseases and disorders, rational drug development that relies on genetic information to target molecules in drug design, pharmacogenomics (or personalized medicine), gene editing and gene therapy, human-microbe genetic interactions, and human-environment metagenome interactions.
Genomics-based precision medicine is not only growing in its application for cancer treatment; it is also advancing applications in the treatment of heart disease, rheumatoid arthritis, Alzheimer disease, multiple sclerosis, and many other conditions.
The field is essential in developing diagnostics and treatments for thousands of rare diseases, which collectively affect more than 25 million people in the U.S. and 250 million worldwide.
I encourage you to read the report which includes an executive summary, and the infographic to learn more. Please join me for an upcoming ASHG webinar "A Report on the Economic Impact of Human Genetics and Genomics Research," scheduled for Thursday, June 3 to learn more about the report and to participate in a Q&A session with experts.
Sincerely,
Lynn Jorde, PhD
Chair, ASHG Government and Public Advocacy Committee