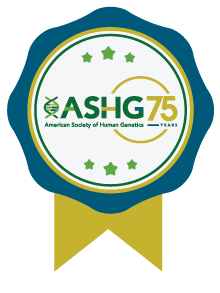 Following discussion at its spring meeting on awards names and the need to recognize, celebrate and cultivate attributes that are central to ASHG's mission, ASHG is formalizing this goal through new award names that will now be descriptive, without an individual's name attached.
While the discussion was sparked initially by the Board of Directors' actions following the "Facing Our History – Building an Equitable Future" initiative, the Board focused on the larger opportunity to consider and affirm the important purpose the awards serve, and how best to convey that purpose. They also considered how the Society could align with the 75th anniversary's forward-looking themes and update names to best promote core ASHG values most effectively.  In a world with more and faster communication every day, descriptive award names can quickly and clearly communicate the values and attributes ASHG seeks to foster in service to human genetics and genomics research.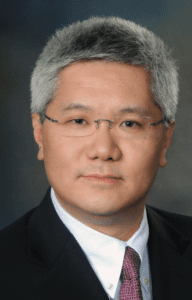 ASHG honors excellence in the field through prestigious awards for outstanding achievements in the field and supports the next generation of geneticists through merit-based travel grants to ASHG's Annual Meeting, along with complimentary registration. Altogether, ASHG's awards will provide more than $200,000 in 2023 to recognize and support long-standing and up-and-coming scientific leaders. The Society is committed to improving diversity and inclusion in all its forms and encourages nominations and applications of outstanding scientists who represent that breadth of background and experience.
These steps build on a set of enhancements made to the awards process in recent years to align them with ASHG's expectations, including developing components to affirm ASHG's professional conduct expectations and working to advance greater diversity, equity, and inclusion.
The new names will take effect for the 2023 awards cycle. ASHG's website will note the change of an award name on a related page.  The named awards from past years will be unchanged and ASHG defers to past award winners how those individuals wish to reference their awards.  These actions help us move forward in our celebratory year to realize the benefits of human genetics and genomics research for everyone everywhere!
To view ASHG Award criteria, visit the ASHG awards page. Stay tuned for announcements of this year's award recipients in August.
See a list of ASHG's awards below and click each to learn more about them.
ASHG Lifetime Achievement Award (formerly William Allan Award)
ASHG Scientific Achievement Award (formerly Curt Stern Award)
ASHG Leadership Award (formerly Victor A. McKusick Leadership Award)
ASHG Education Award (formerly Arno Motulsky-Barton Childs Award for Excellence in Human Genetics Education)
ASHG Early Career Award (no change)
ASHG Advocacy Award (no change)
ASHG Mentorship Award (no change)
AJHG Award for Outstanding Trainee Publication (formerly AJHG C.W. Cotterman Award)
HGGA Award for Outstanding Early Career Publication (formerly HGGA Early Career Award)
ASHG Award for Trainee Research Excellence (formerly Charles J. Epstein Trainee Awards for Excellence in Human Genetics Research)