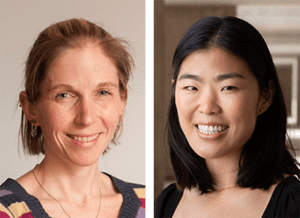 Discover Genetics is the hub of ASHG's content for the science-interested public. From high school biology teachers looking for ways to introduce the building blocks of our genetic code into their classroom, to your neighbor who wants to know the basics of genetics so they can begin to understand their family health history – Discover Genetics has this information. A working group made up of Public Education and Awareness Committee (PEAC) members curate this site to house content from esteemed genetics education groups, such as The Jackson Laboratory, National Human Genome Research Institute, and Hudson Alpha, as well as original content from ASHG. The working group creates fact sheets on topics that they identify as pertinent, intriguing, and provides the opportunity to equip and empower the audience with a comprehensive overview of a topic. PEAC members Marcie Steeves, MS, and Jessica Zhou, BS, created the latest fact sheet for Discover Genetics about how geneticists analyze DNA. With so many genetic tests available, they break down the types of genetic tests and what each test is used for. Read their interview below.
ASHG: What do you hope people learn from this resource?
Steeves: I hope that people might get interested in the ways that a geneticist thinks and works, and in how a geneticist would approach a problem or question.
Zhou: I hope that people can gain a better understanding of how and why DNA is analyzed. This includes all of the different types of genomic testing that are used both for research and commercial purposes and what kind of information they can reveal.
ASHG: Why is it important for people to better understand this topic?
Steeves: Genetics and genetic testing are increasingly present in all of our day-to-day lives. People will come across issues surrounding genetic testing, whether in their own life or those of friends and family, and having a better background on what this testing entails will help them navigate this information better.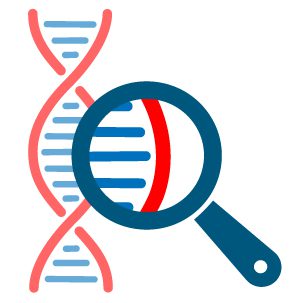 Zhou: We live in a society where science and society are increasingly integrated. These technologies are becoming increasingly more utilized for medical care as well as personal and commercial use, such as ancestry testing. At the same time, information is more and more readily available for anyone to access and proliferate. It's important to have a proper understanding of these technologies, what they assess, and what their findings reveal in order to dispel any misconceptions that give rise to fear and suspicion, as well as to understand the limitations and caveats of these studies when interpreting their findings. This has implications for medical settings, enabling doctors and patients to have more productive conversations, as well as social settings, where word-of-mouth dissemination of this information can be accurate and avoid misinformation.
ASHG: What's one thing that is interesting/exciting to you about this topic?
Steeves: I always think that education and information are powerful resources, but at the same time there are often so many sources of information that it can be challenging to find well curated, concise, and thoughtful resources. This fact sheet is designed to cover a breadth of information in a manner that is easy to digest.
Zhou: It was not that long ago that many questions whose answers we take for granted today could not be easily answered – such as questions about ancestry and paternity, what illness someone has, and what a person's risk is for developing certain conditions. Today, we can answer these questions, or at least aid in answering these, using various types of genetic testing. Scientists are continuing to work on making these tests more affordable, faster, and increasingly more powerful, so the best is yet to come.
ASHG: What misconceptions have you heard about genetic tests and analyzing DNA?
Steeves: The number of different types of genetic tests continues to grow, and while this is usually a positive reflection of the diversity and scope of genetics knowledge, there are important limitations in addition to the benefits of these tests. Not all tests provide the same type of information; people sometimes get frustrated when learning that a given genetic test may not be able to answer all of the questions they may have.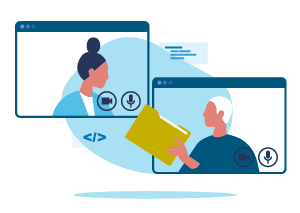 Zhou: The interpretation of genetic testing results is more prone to misconceptions. While it is important to understand that genetic testing is a very powerful tool with lots of potential for human health and advancing medical treatment approaches, it is also important to understand that these tests themselves come with limitations, and that the results are not often black and white. For example, genetic "risk" for a disease can often be stratified into high, moderate, or low risk, and is important to distinguish between those when interpreting a test result. Additionally, sometimes tests can be inconclusive. Because laboratory and statistical tests can result in false positives or negatives, not all genetic testing will yield definitive results. Sometimes, further testing, whether genetic or physiological, is necessary to get to the bottom of things. Nevertheless, it is important to remember that these caveats do not invalidate the utility and power of genetic testing. We have made so much progress in this area and more is yet to come. Other misunderstandings or lack of information surrounding the subject of genetic testing and DNA analysis may engender fear and suspicion surrounding genetic testing. For example, many people have concerns about data privacy and genetic testing but there are actually many data privacy measures in place in research and medicine to protect subjects and patients. Shedding more light on what these measures are and how they are enforced can also ease qualms and answer questions surrounding genetic testing.
ASHG: Who can use this resource?
Steeves: Ideally, anyone can use this resource! I would hope that it feels easy to access and sparks interest in genetic testing topics.
Zhou: Anyone!