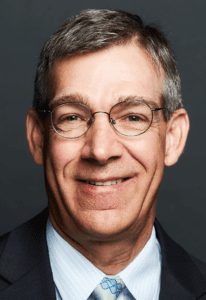 ASHG's member community comprises of a multitude of professional backgrounds from basic scientists, clinicians, genetic counselors, and more. The membership team recently sat down to speak with Daniel Riconda, MS, CGC an Associate Professor, Genetic Counseling Program Director at the Baylor College of Medicine. An ASHG member since 1997 Riconda reflects on his path to genetic counseling, ASHG's support throughout his career and advice for the next generation of genetic counselors.
What made you decide to become a Genetic Counselor?During my undergraduate training, I was trying to find a career that could combine my interests in genetics and psychology. If not for the encouragement of my microbiology professor in college, I might never have discovered the field of genetic counseling. He encouraged me to go to the College Career Development Office after one of our meetings to discuss what I wanted to do with my impending BS in Biochemistry. When I came across a pamphlet from Sarah Lawrence College in Genetic Counseling, it was like a lightbulb went off and it subsequently led me down the path that led me to where I am today. Applying to a Genetic Counseling Program is one of the best decisions I have ever made.
How does your ASHG membership help you navigate your professional life?ASHG has been at the forefront of research and education in genetics since its inception. Through the ASHG Journals AJHG & HGG Advances and the Annual Conference, ASHG fosters networking and dissemination of advances that are at the cutting edge of human genetics.
Tell us a bit about the genetic counseling program you've developed and now direct at Baylor. What was Baylor doing prior to you joining?

I was recruited as a candidate for the development and direction of a new genetic counseling training program in the fall of 2015 and I arrived in Houston in February of 2016 after I accepted the position. Although a genetic counseling training program at Baylor College of Medicine did not exist prior to this time, Baylor has been one of the premier sites for training of MD and PhD geneticists for decades. This historical experience was one of the things we were able to leverage in the development of the genetic counseling training program.

What is your advice to trainees and early career professionals in genetic counseling?Take advantage of what professional organizations like ASHG and NSGC have to offer. Not only can one benefit from the vast resources, talent, and expertise available through such organizations, but by volunteering and engaging in such organizations, there are many potential benefits that can positively impact the trajectory and direction of your career.
What are you most excited about that's happening in the field currently?The amazing expansion of opportunities in genetics and genetics counseling. We have entered an age where therapeutics and new technologies can now ameliorate and mitigate the impact of an ever-growing number of genetic conditions.