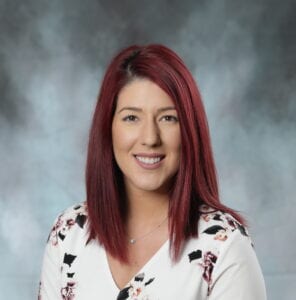 The ASHG 2020 Virtual Meeting registration fee includes a full day of professional development events and career planning tools. On Monday, October 26, a whole day will be devoted to careers when the Society hosts Career Development Day. Programming will include career development panels on such topics as entrepreneurship, communications skills, and mentoring.  ASHG discussed the genesis of this meeting, planned by ASHG's Career Development Committee (CDC), with Co-Chair, Mila Mirceta, PhD.
1. Can you talk about why the CDC felt a day-long event focused on professional development and careers in association with the virtual meeting would be of value to members?
The virtual conference structure allowed us the flexibility to plan our professional development events differently this year. Typically, the in-person Annual Meeting requires us to plan our events based on the arrival dates of attendees, and the already jam-packed schedule of exciting scientific programming. This year we recognized that since the meeting is taking place around the world in each member's home, we can give professional development a proper spotlight and focus an entire day on our trainee and early career membership. Professional development is sometimes seen as a non-essential component of graduate education and we work hard to produce high-quality programming to fill the needs of early career members. As a result, we are able to set our membership up for success in the future. The virtual format is also allowing us to reach a larger number of members at once, as our usual events typically filled up quickly due to room size constraints.
2. Why did the CDC select topics such as having difficult conversations, entrepreneurship in human genetics, and mentoring up? What do you hope members will take away from these sessions?
As a diverse committee at various career stages in academia and industry, we felt these were some of the pressing topics from our own personal experiences. We think that navigating difficult conversations is an essential skill that is a recurring component of everyone's careers and one we all most often struggle with. We hope to give our trainees the tools to effectively work through issues and to keep honing these skills throughout their careers. We hope that the entrepreneurship session will give attendees a unique perspective of the start-up culture from our panel of innovators and the opportunity to ask questions to encourage them to pursue their goals. Mentoring up was born from the idea that sometimes our mentors could use a little guidance on the best way to mentor you as a person. We think mentorship is a two-way relationship, and we want our mentees to be able to approach this concept constructively to set themselves and their mentors up for success. Although our sessions are produced with early career members in mind, we think that ASHG members at all stages of their career would find value in our sessions and find novel ways to improve their professional relationships and career trajectories.
3. Do you have any specific goals associated with Career Development Day? How are you communicating with peers about this event and what are you telling them?
I am just really excited about everything we are offering this year and I'll be going in with the goal of learning and engaging with as many people as I can. I have always felt that our professional development events leave me with new perspectives and feeling energized about my career goals. Most of my (and the rest of the committee's) outreach will be through Twitter and LinkedIn and we are so excited to be able to expand our sessions to accommodate more attendees than ever. We hope to get great turnout and feedback from our attendees and to keep expanding our programming both at the meeting and year-round to serve our members in the best way we can.
To attend this meeting, register for the ASHG 2020 Virtual Meeting before advance registration ends on October 23!