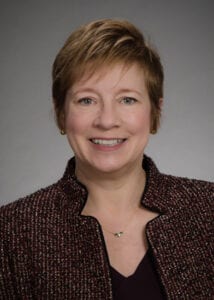 On behalf of the American Society of Human Genetics (ASHG) Board of Directors, I am writing to let you know ASHG will hold our 2021 Annual Meeting virtually. Plan to join us October 18-22, 2021 for another great event full of emerging science, professional development and new, more expansive networking and interaction!  More schedule and content details will be available on the ASHG 2021 website in late April.
Our Board agreed unanimously that a virtual format was the right choice for 2021 for three key reasons:
As a community of researchers and clinicians, we feel strongly about supporting responsible public health. We are very excited about the scientific success of vaccines and we hope rollout moves swiftly and some normalcy returns for many.  However, we do not believe it will be safe to hold a large-scale meeting with thousands of attendees in October.
We want to ensure equitable and wide participation, especially given many challenges facing members in the U.S. and worldwide.  A virtual platform will enable many more attendees to participate again this year, eliminating issues with continued travel restrictions and difficulties, variable vaccine access, and potential financial constraints at institutions or for important communities such as trainees.
Building on a successful 2020 meeting, we are already hard at work to provide an even better virtual experience. We will be expanding the effectiveness of poster presentations, creating new ways to connect and network, and engaging valued ASHG exhibitors in new ways.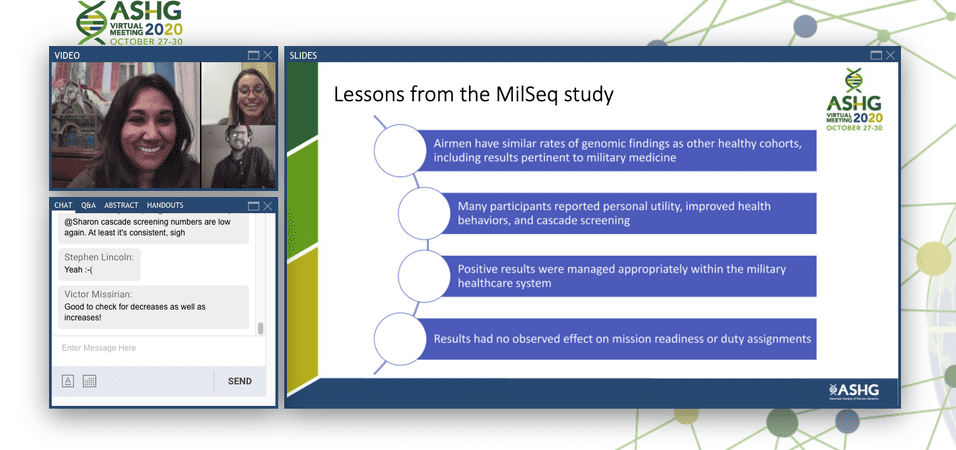 I am especially grateful for the dedicated and enthusiastic work of the ASHG 2021 Program Committee, led by Chair Jeffrey Kidd, PhD. The committee is generating an exciting virtual program and with staff they are dedicated to creating the best possible experience for you. Look for:
Member-driven invited and abstract presentations on a broad range of scientific topics
Dedicated programming on diversity, equity, and inclusion, and strategies to address systemic racism in research
Vital ethical and social issues topics
The latest COVID-19 genetics and genomics research
New technology and industry presentations
Awards, career development content, workshops and more
No need to factor in travel costs or time
Content will again be recorded to expand access to all these great sessions
We are excited to again provide cutting-edge scientific programming and, as the world emerges from an unprecedented pandemic, ASHG's leadership continues to explore how we can sustain, unite, and engage our vibrant community in new ways. We have many lessons learned from last year's meeting and plan improvements to networking opportunities, poster sessions, and other challenges.
Stay tuned for more information!  In the meantime, let us know what you are looking forward to most at this year's meeting. We can't wait to hear from you and see you online this fall! Contact us at ashgmeetings@ashg.org.
Sincerely,
Gail Jarvik, MD, PhD
President