Celebrate DNA Day 2023 with ASHG

This year marks 75 years of ASHG and we want to celebrate with you! DNA Day is the beginning of the year-long celebration with the announcement of the 2023 DNA Day Essay Contest winner and launch of the 75th anniversary celebrations web page. See how else ASHG is celebrating this day and view the 75th anniversary celebrations page for learning resources and more celebrations through the year.
ASHG Essay Contest Winners' Announcement
Mark your calendars: the big announcement of the 2023 winners and honorable mentions will be made at 12:00pm Eastern Time on Tuesday, April 25! Read the winning essays and see where in the world submissions come from on the DNA Day results page. The announcement will be made via email to participants, members, and judges and on the Society's Twitter, Facebook, LinkedIn, and Instagram channels.
Social Media Campaign 
Members of ASHG's Public Education & Awareness Committee (PEAC) want to recognize people who have contributed to the human genetics and genomics field. This group is a small representation of people whose work they admire and wish to recognize. Tap through the list in ASHG's Instagram stories on April 25, or in the story highlights below the biography text after April 25.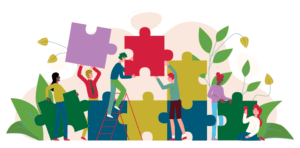 Fact Sheet: Career Paths in Genetics
Do you ever wonder the career opportunities in the field of human genetics? The latest fact sheet provides a selection of careers by minimum required degree. Read through to get inspired! Additional fact sheets and resources can be found on the Discover Genetics webpage.
AskScience Reddit Panel
Friday, April 28, ASHG members hosted a free, all-day online panel event on the AskScience Reddit page open to all. Panelists discussed the ancestral and genealogical connections between people in different geographical locations. The discussion will be archived and available to read after this date. View the panel here.
Webinar
On Wednesday, May 31 at 4:30pm U.S. eastern time, PEAC will host a webinar providing ways for teachers to engage their students in genetics through career opportunities. Registration opens soon!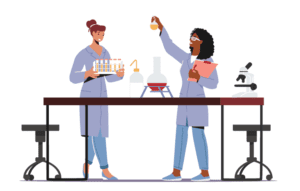 Celebrate Year-Round through the GENE Network
The Genetics Engagement and Education (GENE) Network connects ASHG members with the science-interested public and engagement-minded scientific community at any point in the year. Teachers, students, and anyone seeking more knowledge about human genetics information can browse by location, area of interest, preferred language, and many other criteria. The network is made up of human genetics researchers who have volunteered to connect and answer your questions – at no cost.