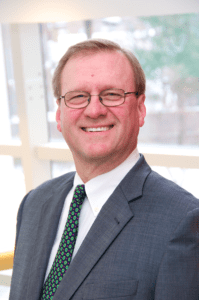 Dear ASHG Community,
COVID-19 has created unprecedented challenges for ASHG members and the public, and many of you are on the frontlines or deeply impacted.
At the same time, this period makes it clear that research is more important than ever, and countless discoveries continue throughout the genetics and genomics community, transcending our current situation. Equally important, we have a community of incredibly innovative early-career researchers and trainees bringing new ideas and potential into our field, and many of us are working to provide important visibility, support, career development, and academic training to ensure a bright future in genetics and genomics.
In response, ASHG is expanding its programs and commitment to provide you with the best scientific content, and opportunities for connection, wherever you may be.
Due to the global challenges we currently face, I feel it is important to confirm that ASHG is committed to hosting a vibrant 2020 Annual Meeting – whether in person in San Diego or virtually – and just like every year, we encourage your science and lab to be at this crucial event for the genetics and genomics community.  What does this mean?
We continue to plan for a successful San Diego meeting. As we do, we are closely monitoring public health and safety for attendees and the San Diego community. This will remain our unquestioned priority. We also continue to monitor governmental orders and the availability of the San Diego Convention Center for an in-person Annual Meeting.
Because we recognize the possibility that an in-person meeting may prove to be impossible or inadvisable, we are simultaneously preparing for and investing in a vibrant, large-scale, exciting virtual Annual Meeting, if needed. In the event that the in-person meeting is cancelled, you can expect plenaries, posters, invited sessions, and informal networking in a different format that still meet ASHG's reputation for quality, content and engagement.
If we are unable to host an in-person event, we will announce such a shift as soon as possible. We know uncertainty is challenging and will strive to provide months of notice to help you plan.
At this time, we encourage you to:
Share your science by submitting an abstract – the deadline is June 15!
Plan refundable travel arrangements. Many airlines and hotels are offering enhanced flexibility about cancellations and changes.
Save the dates for the Annual Meeting, and plan to participate, regardless of format!
The ASHG Annual Meeting has been the leading forum for human genetics and genomics discovery for 70 years. We will continue that tradition in 2020 – but it won't be the same without you or your science. Whether face-to-face or virtual, exceptional science is the cornerstone of ASHG's mission, and the meeting is the key place for our community to discuss advances in genetics and genomics. Led by Teri Manolio, the Program Committee has developed a fantastic program you won't want to miss.
Throughout this period of uncertainty, ASHG continues to appreciate your support and your participation in this wonderful scientific community as we navigate unprecedented times. As President, I convey the full Board's commitment to support and serve you and all of human genetics, and to invite you to join us as a member and for a terrific ASHG 2020 Annual Meeting.  As it is every year, the 2020 Annual Meeting will be an exciting venue to present your best genetics and genomics work to our world-wide community. I look forward to your participation in the meeting.
Sincerely,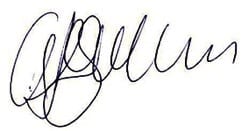 Anthony Wynshaw-Boris, M.D., PhD
President, American Society of Human Genetics