For Immediate Release: Tuesday, September 5, 2023, 11:00 a.m. U.S. Eastern Time
Media Contact: Kara Flynn, 202.257.8424, press@ashg.org
ROCKVILLE, MD – The American Society of Human Genetics (ASHG) announced today the election of Sarah Tishkoff, PhD as ASHG's 2024 President-elect; and of Christine Eng, MD; Scott Williams, PhD; Krystal Tsosie, PhD, MPH, MA; and Rebecca Meyer-Schuman, PhD to the ASHG Board of Directors. Their three-year term will begin on January 1, 2024.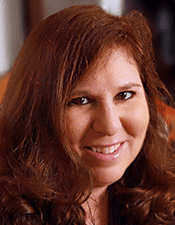 Sarah Tishkoff, PhD, is the David and Lyn Silfen University Professor in Genetics and Biology at the University of Pennsylvania, holding appointments in the School of Medicine and the School of Arts and Sciences. She is also Director of the Penn Center for Global Genomics and Health Equity. Dr. Tishkoff studies genomic and phenotypic variation in ethnically diverse Africans. Her research combines field work, laboratory research, and computational methods to examine African population history and how genetic variation can affect a wide range of traits – for example, why humans have different susceptibility to disease, how they metabolize drugs, and how they adapt through evolution. She is a recipient of ASHG's Scientific Achievement Award, formerly known as the Curt Stern Award. Dr. Tishkoff previously served on the Board of Directors from 2016-2019. She also served as co-chair of the Professional Practice & Social Implications Committee and chair of the Nominating Committee.
---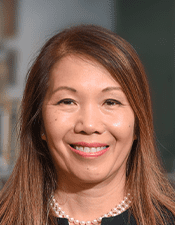 Christine M. Eng, MD is Professor and Vice Chair (Diagnostics) in the Department of Molecular and Human Genetics at Baylor College of Medicine in Houston, Texas. She is also Chief Medical Officer and Chief Quality Officer of Baylor Genetics. Her research interests include patients with undiagnosed genetic disorders, innovative genomic diagnostic tools, precision medicine, population genomics, genotype/phenotype correlations, disparity in access to genetic services, new disease gene discovery, and treatment of genetic disorders, particularly lysosomal storage disorders.
---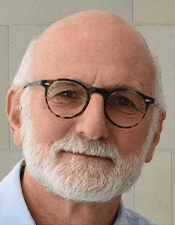 Scott Williams, PhD is a professor and the director of the Epidemiology & Biostatistics graduate studies program in the Department of Population and Quantitative Health Sciences and is also a professor with the Department of Genetics and Genome Sciences at Case Western Reserve University School of Medicine. He is an expert in the genetics of complex human disease, including the genetic risk of adverse pregnancy outcomes, hypertension, cardiovascular disease, cancers, and susceptibility to infection, including malaria, tuberculosis, and infection-related cancers such as gastric cancer.
---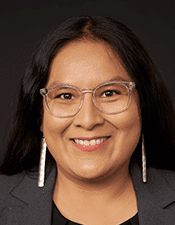 Krystal Tsosie, PhD, MPH, MA, is an assistant professor in the School of Life Sciences at Arizona State University. She is also co-founder of the Native BioData Consortium, the first nonprofit U.S. Indigenous-led biobank. Her research focuses on Indigenous population genetics, precision medicine, bioethics, biobanking, clinical genetic testing, structural and social determinants of health, community engagement of historically underrepresented populations, artificial intelligence, and machine learning approaches to Indigenous genomic data sovereignty. Dr. Tsosie served as a member of the Society's Government and Public Advocacy Committee. Dr. Tsosie joins the Board as its Early Career Director.
---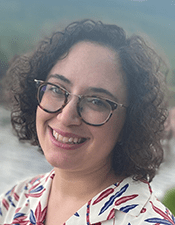 Rebecca Meyer-Schuman, PhD is a postdoctoral associate in Dr. Huda Zoghbi's laboratory, affiliated with the Jan and Dan Duncan Neurological Research Institute, Texas Children's Hospital, and Baylor College of Medicine. Her research focuses on rare genetic diseases, neurogenetic diseases, gene discovery, functional assays and variant classification, and the mechanism of genetic diseases. Dr. Meyer-Schuman has previously served as a member of ASHG's Government and Public Advocacy Committee. Dr. Meyer-Schuman joins the Board as its Trainee Director.
---
The new Board members were nominated by ASHG members and elected by members earlier this month, and will join the following individuals to comprise the 2024 Board of Directors (institutions presented for identification only):
Bruce Gelb, MD, 2024 President, Icahn School of Medicine at Mount Sinai, New York, NY
Brendan Lee, MD, PhD 2023 President, Baylor College of Medicine, Houston, TX
Wendy Chung, MD, PhD, Treasurer, Boston Children's Hospital, Boston, MA
Heather C. Mefford, MD, PhD, Secretary, St. Jude's Hospital, Memphis, TN
Yvonne Bombard, PhD, University of Toronto, Ontario, Canada
Joseph Gleeson, MD, University of California, San Diego
Chris Gunter, PhD, National Human Genome Research Institute, Bethesda, MD (serving in her individual capacity)
Ophir Klein, MD, PhD, Cedars-Sinai, Los Angeles, CA
Bruce Korf, MD, PhD, AJHG Editor-in-Chief, University of Alabama at Birmingham
Wendy Uhlmann, MS, University of Michigan
Digna Velez Edwards, PhD, Vanderbilt University, Nashville, TN
* * *
About the American Society of Human Genetics (ASHG)
Founded in 1948, the American Society of Human Genetics is the primary professional membership organization for human genetics specialists worldwide. Its community of nearly 8,000 members include researchers, academicians, clinicians, laboratory practice professionals, genetic counselors, nurses, and others with an interest in human genetics. The Society serves scientists, health professionals, and the public by providing forums to: (1) share research results through the ASHG Annual Meeting and in The American Journal of Human Genetics and Human Genetics and Genomics Advances; (2) advance genetic research by advocating for research support; (3) educate current and future genetics professionals, health care providers, advocates, policymakers, educators, students, and the public about all aspects of human genetics; and (4) promote genetic services and support responsible social and scientific policies. For more information, visit: http://www.ashg.org.
6120 Executive Blvd, Suite 500 | Rockville, MD 20852 | 301.634.7300 | society@ashg.org | www.ashg.org
Connect with ASHG on Twitter (@GeneticsSociety) | Facebook | LinkedIn