Did you know Los Angeles is a destination for science? Just steps away from the Convention Center attendees of the ASHG 2022 Annual Meeting can find the California Science Center, an interactive museum where visitors can find plenty of things to do, touch, and experience. The Science Center is home to the space shuttle Endeavour, the planet's only External Tank, an IMAX Theater, capsules from the early days of the manned space program, and much more.
Another destination for fans of science and just a short ride away is the Griffith Observatory, which presents the wonder of outer space in an accessible way. There are telescopes and a multitude of exhibits that will keep visitors engaged, curious, and in awe. An intriguing destination that has been around for thousands of years is the La Brea Tar Pits. On display you'll find thousands of different fossils from 650 different species, including dire wolves, ancient horses, the Columbian mammoth, coyotes, and more. Additionally, at the Fossil Lab, you will be given the chance to see paleontologists at work right in front of your eyes!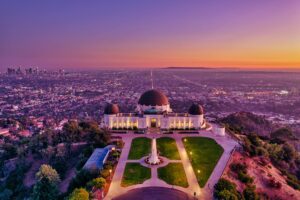 If you are a fan of dinosaurs and insects, look no further than the Natural History Museum, which is estimated to hold more than 35-million artifacts! You could easily spend an entire day at this destination which has dioramas with animals from around the world, a spectacular collection of gems and minerals, and a collection of spiky, hairy, and shiny insects. Visitors can also stroll through their Nature Gardens, and learn more about plants and animals in their Nature Lab.
In sunny Pasadena, home to the New Year's Day Rose Parade and Rose Bowl, the Jet Propulsion Laboratory (JPL) founded by California Institute of Technology researchers, offers free Visitor Day Tours and provides information on satellites and probes that are traveling throughout our solar system. The tour begins with a presentation that explains the activities at JPL as well as visits to the Space Flight Operations Facility and the Spacecraft Assembly Facility.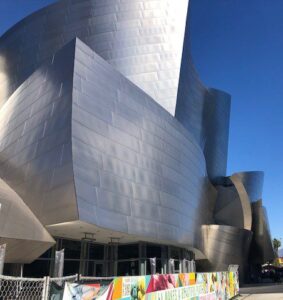 Last but not least, is the STAR Eco Station in Culver City. This is the place to visit if you are interested in animals, environmentalism, and ecology. Partly a museum and partly an exotic wildlife rescue facility, the STAR Eco Station is a special place. Here you'll find animals that you won't find anywhere else. Visitors will have the opportunity to participate in hands-on lessons and be able to observe a variety of birds, reptiles, and mammals.
Los Angeles is a fascinating place to explore any time of the year, but if you have the time during your time attending ASHG's meeting, it is worth exploring some of these sites revealing new secrets and showcasing great scientific achievements.