As part of its continued investment and support of ASHG current and future members, the Society regularly seeks, values, and uses your input.  Most recently, a major triennial membership survey in early January of 2022 shows continued strong support and value in the Society's many programs and highlights potential new directions.  Along with your participation in recent surveys on the ASHG journals and second virtual annual meeting, we thank you for the time you take to tell us what is working well, what ASHG could do better, and what needs you may have in the future.
Recipients of the 2022 member survey were asked to share their feedback on many ongoing initiatives as well as programs created since the last member survey in 2018, which served as one vital input to creating the current Strategic Plan and laid the groundwork for ASHG's Digital Learning programs, advocacy advances, and Diversity, Equity, and Inclusion initiatives like the Human Genetics Scholars and the upcoming Workforce Diversity report. It also provided helpful benchmark measurements for these new programs as well as longtime programs in Career Development and other areas.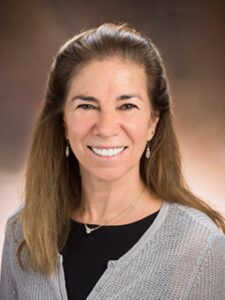 The 2022 survey will help the Society assess progress and support the next iteration of strategic planning for the Society. It was sent to a wide range of groups including current and previous ASHG members, annual meeting attendees, and webinar participants, as well as those interested in and who have published and interacted with the American Journal of Human Genetics and/or Human Genetics and Genomics Advances journals. Sent to nearly 24,000 email addresses, it had a 5.4% response rate. 53% of respondents had 10 years or less in membership; 47% had 11 or more years of membership. 69% of survey respondents work at an academic institution, followed by 8% in industry and 7% in government; the remaining 16% state their primary work setting as a hospital/clinic, a private research firm/institute, and other. Genomics and molecular genetics remained the top two special interest areas, followed by pediatric and cancer genetics, population genetics/epidemiology, analysis approaches, and education.
Preliminary results showed that member satisfaction has increased since the 2018 survey and 83% of those surveyed said the value of their ASHG membership is equal or greater than the cost of dues. The main drivers of membership in ASHG remain staying informed about the latest developments and trends in the field, annual meeting attendance, and networking with like-minded professionals.
In the coming weeks, ASHG will continue to gather additional statistics and summative data from the survey to guide future decisions on programmatic areas.