Published: Thursday, September 1, 2022, 1:00 p.m. U.S. Eastern Time
Media Contact: Kara Flynn, (202) 257-8424,  press@ashg.org
ROCKVILLE, MD – The American Society of Human Genetics (ASHG) is pleased to announce the election of Bruce Gelb, MD as ASHG's 2023 President-elect; and of Joseph G Gleeson, MD; Chris Gunter, PhD; Ophir D. Klein, MD, PhD; and Digna Velez Edwards, PhD, MS to the ASHG Board of Directors. Their three-year terms will begin on January 1, 2023.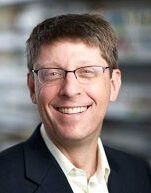 Bruce Gelb, MD, is the Dean for Child Health Research; Director and Gogel Family Professor, Mindich Child Health and Development Institute; Professor of Pediatrics and Genetics and Genomic Sciences; and Co-Director, Cardiovascular Genetics Program at the Icahn School of Medicine at Mount Sinai. His research interests include RASopathies: gene discovery, pathogenesis and therapeutics; genetics of congenital heart disease; pediatric genomic medicine: undiagnosed diseases, newborn genome sequencing, diagnostic odysseys and clinical implementation. Dr. Gelb has previously served on the ASHG Board of Directors as Treasurer, Chair of the Business Planning Working Group of the Board of Directors, and currently serves as the Chair of the ASHG Investment Committee.
---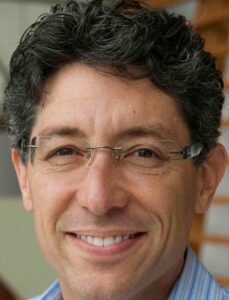 Joseph G Gleeson, MD, is the Rady Professor and Director of Neurosciences at the Rady Genomics Institute and University of California San Diego. He is Senior Physician of the Rady Children's Hospital Division of Child Neurology. His research interests include genetics causes and treatments for pediatric brain disease. Mendelian recessive and dominant disease, spina bifida, autism, epilepsy, gene-environment interactions, computational bioinformatics, somatic mosaicism, overgrowth syndromes, genotype-phenotype correlations, precision medicine, gene therapy, antisense oligonucleotides. Dr. Gleeson previously served on the ASHG Program Committee.
---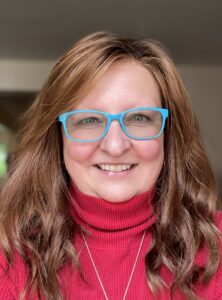 Chris Gunter, PhD, is Senior Advisor to the Director for Genomics Engagement; Head, Engagement Methods Unit; and Associate Investigator, Social and Behavioral Research Branch at the National Human Genome Research Institute. Her research interests include human genetics, science communication, genomics, autism, neurodevelopment, genetic literacy, heritability of social behavior, and public engagement with genetics and genomics. Dr. Gunter currently serves as the chair of the ASHG Digital Learning Committee and previously chaired the ASHG Program Committee and ASHG Communications Committee and served on the Social Issues Committee.
---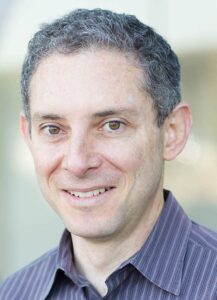 Ophir D. Klein, MD, PhD, is the Executive Director of Guerin Children's and Vice Dean for Children's Services at Cedars-Sinai Medical Center. He is a Professor of Orofacial Sciences & Pediatrics and Larry L. Hillblom Distinguished Professor in Craniofacial Anomalies and Chair of the Division of Craniofacial Anomalies at the University of California, San Francisco. His research interests include mammalian development and regeneration, craniofacial and dental malformations, ectodermal dysplasia, intestinal stem cells, and receptor tyrosine kinase signaling. Dr. Klein previously served on the ASHG Program Committee.
---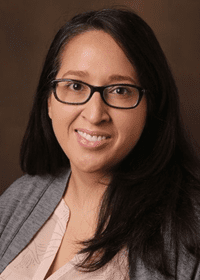 Digna Velez Edwards, PhD, MS, is a Professor and the Division Director of the Division of Quantitative Sciences, Department of Obstetrics and Gynecology; Director of Women's Health Research Center, Institute of Medicine and Public Health; Associate Program Director of Building Interdisciplinary Research Careers in Women's Health K12 Training Program; and Co-Director for the Initiative for Maximizing Student Development Graduate Student Training Program at Vanderbilt University Medical Center (VUMC) . Her research interests include women's health, gynecologic health, uterine fibroids, adverse pregnancy outcomes, precision medicine, genetic epidemiology, health disparities, reproductive health, genomic medicine implementation. Dr. Velez Edwards currently served on the ASHG Finance & Audit Committee and ASHG Expert Panel on Historical Injustices and Scientific Racism.
---
The new Board members were nominated by ASHG members and elected by members earlier this month, and will join the remainder of the 2023 Board of Directors:
Brendan Lee, MD, PhD 2023 President
Charles Rotimi, PhD, 2022 President
Susan Slaugenhaupt, PhD, Treasurer
Yvonne Bombard, PhD
Wendy Chung, MD
Claudia Gonzaga-Jauregui, PhD
Heather C. Mefford, MD, PhD
Kiran Musunuru, MD, PhD, MPH, ML
Ebony Shah-Williams, MS
Wendy Uhlmann, MS
* * *
About the American Society of Human Genetics (ASHG)
Founded in 1948, the American Society of Human Genetics is the primary professional membership organization for human genetics specialists worldwide. Its community of nearly 8,000 members include researchers, academicians, clinicians, laboratory practice professionals, genetic counselors, nurses, and others with an interest in human genetics. The Society serves scientists, health professionals, and the public by providing forums to: (1) share research results through the ASHG Annual Meeting and in The American Journal of Human Genetics and Human Genetics and Genomics Advances; (2) advance genetic research by advocating for research support; (3) educate current and future genetics professionals, health care providers, advocates, policymakers, educators, students, and the public about all aspects of human genetics; and (4) promote genetic services and support responsible social and scientific policies. For more information, visit: http://www.ashg.org.
6120 Executive Blvd, Suite 500 | Rockville, MD 20852 | 301.634.7300 | society@ashg.org | www.ashg.org
Connect with ASHG on Twitter (@GeneticsSociety) | Facebook | LinkedIn